The Prosecco D O C Consortium Tackles The Pandemic By Getting Creative With Virtual Tastings
Posted: May 19, 2020
---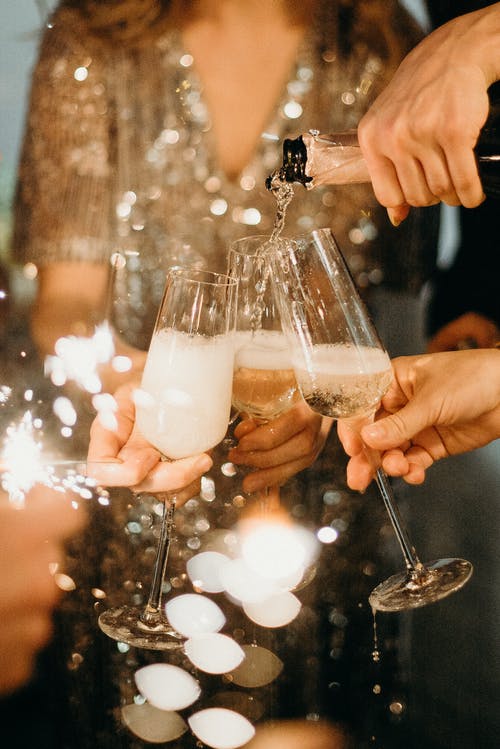 ---
The denomination has responded very proactively with a strong digital approach to reach consumers locked up in their homes. "Now more than ever it is important to stay connected and share our experiences and passion," states Luca Giavi, Director of Prosecco DOC Consortium.
Treviso, Italy, May 19, 2020. The Covid-19 crisis has challenged businesses all over the world. Luckily, the drinks industry adapted quickly with alternative solutions to rise from the darkness. Prosecco DOC producers were proactive, finding opportunities to connect virtually with consumers and media to offer joy and entertainment during times of social distancing and isolation.
On April 23th, Prosecco DOC hosted a Live on Instagram with US influencer Sarah Tracey, @thelushlife.xyz, offering tips on how to enjoy your favorite bubbles and travel to Proseccoland, covering styles, labels, terroir, glassware, food pairings and more. During the Live tasting Sarah popped bottles of Astoria, Biancavigna, Cà di Rajo, Masottina and Torresella.
On April 30th, the Consortium led a successful virtual seminar to connect the media with some of the most popular brands: Mionetto, Valdo, Bottega, Villa Sandi and La Marca. Winemakers got creative and showed how they are coping with the lockdown. Enore Ceola, Mionetto, opened the conversation showing how to make the perfect Aperol Spritz, while Matteo Bolla of Valdo USA, shared a special music compilation created to lift the spirits and explained what the company is doing to help their employees and health care workers on the front lines. Elena Schipani of Bottega, guided the attendees into a lesson of the best glasses to use for each sparkling occasion. Flavio Geretto of Villa Sandi, proudly showed the company new gift box, a bottle of Il Fresco Prosecco DOC paired with the traditional Pan da Vin snack, a delightful surprise for any wine lover, and, finally, Claudia Manetta of La Marca, closed the tasting suggesting some mouth-watering food pairings to elevate a perfect picnic in the garden or on the sofa with Prosecco and common pantry items.
The Prosecco DOC Consortium effectively conducted virtual initiatives in Canada as well. On May 7th, in a webinar with the wine association A3 Quebec, sommelier and journalist Michelle Bouffard introduced the territory and characteristics, suggesting cocktail recipes and food pairings. Throughout May, Prosecco DOC will be live on Quebec bartender Fanny Gauthier's Instagram profile, @fannycocktails, to share all classic and more innovative ways to sparkle the bar scene with Prosecco. Some of the episodes will be on air on the Canadian radio.

Luca Giavi, Prosecco DOC Director, was among the first ones to believe in the need of gaining this new digital space: "These complicated times require us to explore new channels to remain in contact with the media, influencers and operators, in the hope of keeping the interest in our denomination strong. Now more than ever it is important to stay connected and share our experiences and passion."
The initiatives go hand in hand with the current positive trend for the denomination, which Enore Ceola, CEO Freixenet Mionetto USA, commented: "We've seen a good lift on Prosecco and sparkling wines during this pandemic: consumers are seeking comfort in well-known brands and categories and the mentality and habits have shifted to affordable and approachable options fit for the everyday. In fact, we're hearing from consumers that they simply enjoy the sound of the cork popping and it's a great way to rebound from a tough day."
The Prosecco DOC Consortium is determined to continue its activities globally with a fully digital approach, including the 3rd National Prosecco Week, which will take place in the US - and virtually - in July.


Luca Venturelli Cristina Coari
Colangelo & Partners Colangelo & Partners

May 19, 2019
---
---
Go-Wine Sharing and Promotion
Go-Wine's mission is to organize food and beverage information and make it universally accessible and beneficial. These are the benefits of sharing your article in Go-Wine.com
It Generates Free Traffic to your site.
Your Article Will Get Indexed Faster.
Your Google Rankings Will Rise. Google Rise Articles with Positive Participation & Contribution.
Your Article Will Reach New Customers and Audience. Go-Wine has a selected audience and visitors from over 120 countries.
You always receive credit - you will be cited accurately (Author, Website & Hyperlink).
The integrity of the Information is not compromised - you always will be linked to the most up to date version of your article.
Contact Us for more information.