Nielsen: U.s. Retail Alcohol Sales Rising Significantly As Part Of Broader "stocking Up"
Posted: Mar 25, 2020
---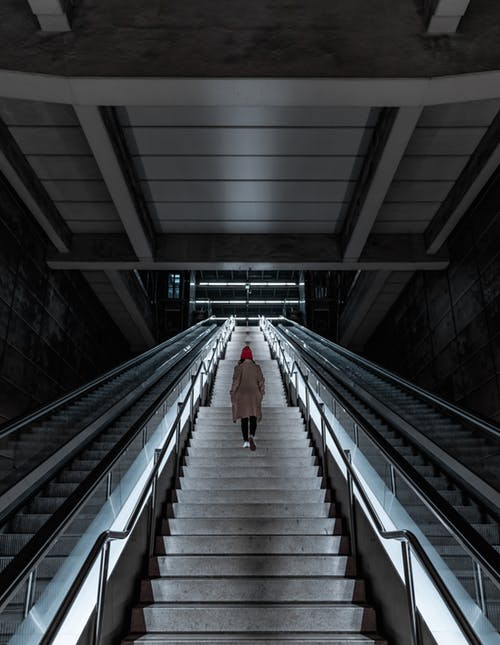 ---
Nielsen's latest weekly data reveals that off-premise (retail) alcohol is booming across the board. Nielsen's total U.S. off-premise sales for wine (+27.6%), spirits (+26.4%) and beer/flavored malt beverages/cider (+14%) soared in the week ending March 14, 2020 vs. the same week one year ago.

These growth rates are a much different picture than where the categories were in the weeks prior to the pandemic. For the 13-week time period ending January 25, the beer/flavored malt beverage/cider category was +5%, wine was nearly flat at +0.6% and spirits was at +3.8%.

Large pack sizes (3L boxed wines are +53%, 24-packs of beer are +24%) are performing particularly well, aligning with the broader "stocking up" that consumers are doing.

Danelle Kosmal VP of Beverage Alcohol at Nielsen:

"While Beverage Alcohol categories are all experiencing double digit growth, they lag growth rates for total consumer goods. For the week ending March 14, when many consumers were stocking up on perishables, cleaning products and toilet paper, total consumer goods grew by 40% in Nielsen all U.S. outlet channels. To me, this is an indication that Beverage Alcohol is important to consumers, but other consumer goods categories are being prioritized, at least for now. As more and more on-premise locations close, I think we will continue to see off-premise sales for beer, wine and spirits grow even more, and closing the gap with other consumer goods."

Beer/FMB/cider

Wine and spirits growth rates were stronger than beer; however, given the overall size of beer, total dollar increases surpassed that of wine and spirits in Nielsen off-premise channels.

Even without FMBs and hard seltzers, total beer category sales grew at 8.1%.

All segments in the category are up, and many are up double digits. We saw some of the biggest jumps for crafts (total crafts +14.7% vs. one year ago), independent crafts (+17%), hard seltzers (+308%), super premium beers (+16.7%) and even non-alcoholic beer (+48.6%).

Sales for pack sizes continue to indicate that consumers are stocking up. While nearly all pack sizes grew for the week ending March 14, the larger pack sizes far outpaced the growth of smaller pack sizes.

Dollar sales for 24-packs were up +28%, 30 packs were up +21% and 36-packs were up 40%. These are extremely significant increases if you compare to growth rates for 13 weeks ending 1/25/20, when dollar growth rates were +8%, -1.4% and -2% respectively.

Spirits

For spirits, all major sub-categories except for brandy rose by double digits vs. one year ago, with gin (+39.1%), tequila (+43.3%) and prepared cocktail (+49.6%) segments expanded by the largest amounts.

But the biggest gainer of them all was grain alcohol, likely due to some consumers turning to this strong spirit to make hand sanitizer.

While we're still in the early days of the pandemic, ultra premium spirits continued to post the highest percent changes vs. a year ago--which was also the case pre-pandemic. We'll see if that changes as the economic impacts sink in.

As further evidence of stocking up, the pack size with the largest increase vs. both year ago and prior week was the 1.75L size, with the magnitude of its double digit growth rates far exceeding that of the 750 ML pack size.

Wine

Segments that were expanding at a significantly higher rate than the overall category included:

3L boxed wines (+53% vs. year ago) and canned wines (+95%), though cans were performing very well before, too

Table wine in bottles at price tiers between $11-$25 on an equivalent 750 ml basis, though all tiers from the lowest to the highest were up double digits

Even the 1.5L glass segment that had been declining posted a gain of almost +20% in this single week vs. the same period one year ago, though that was still not as high as the 750 ml segment's growth.

Source: Nielsen
March 24, 2020
---
---
Go-Wine Sharing and Promotion
Go-Wine's mission is to organize food and beverage information and make it universally accessible and beneficial. These are the benefits of sharing your article in Go-Wine.com
It Generates Free Traffic to your site.
Your Article Will Get Indexed Faster.
Your Google Rankings Will Rise. Google Rise Articles with Positive Participation & Contribution.
Your Article Will Reach New Customers and Audience. Go-Wine has a selected audience and visitors from over 120 countries.
You always receive credit - you will be cited accurately (Author, Website & Hyperlink).
The integrity of the Information is not compromised - you always will be linked to the most up to date version of your article.
Contact Us for more information.