We Destroyed The Oceans. Now Scientists Are Growing Seafood In Labs.
Posted: Dec 17, 2019
---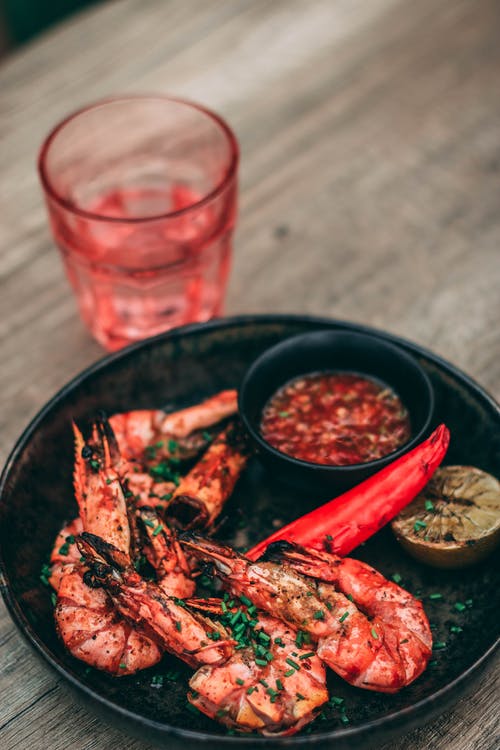 ---
Do you love burgers—but not the animal cruelty and environmental degradation that go into making them? I come bearing good news: Someday, you might be able to get your meat fix, without all that bad stuff. Scientists can now grow animal flesh, without raising—or in most cases killing—an animal. This food, called "lab-grown meat," "cell-based meat," "cultured meat," "cultivated meat," "clean meat," or as comedian Stephen Colbert jokingly called it in 2009, "shmeat," has set off a flurry of media attention in recent years. Dozens of lab-grown meat companies have materialized, most aiming to solve the problems associated with large-scale beef, pork, poultry, and seafood production.

Finless Foods, a 12-person food-tech startup founded in 2017 and based in Emeryville, California, claims to be the first company to focus on lab-grown fish, although a handful of other startups have since joined them. In October, 28-year-old Finless Foods co-founder Mike Selden gave me a tour of their facility, and I dished about it on the latest episode of the Mother Jones food politics podcast Bite:

Selden and his co-founder Brian Wyrwas, both products of an agricultural biochemistry program at UMass Amherst, started the company, he says, to "make something good."

"We started off with zebrafish and goldfish," which already had a lot of cell biology research behind them, Selden explains. "From there, we did our first prototypes, which were carp." The company grew tilapia, bass, rainbow trout, salmon, Mahi Mahi, lobster, and Fugu (poisonous pufferfish) meat before settling on Bluefin tuna, whose stocks have dropped sharply in the last few decades.

The idea behind lab-grown fish, Selden says, is multi-pronged. The technology, they hope, will prevent the killing of animals for food, cut down on overfishing, and eliminate mercury and microplastic contamination in seafood. "We see this as creating a clean food supply on land: no mercury, no plastic, no animals involved, and it can still meet people's needs."

By Jackie Mogensen
December 17, 2019
Source: Motherjones.com
---
---
Go-Wine Sharing and Promotion
Go-Wine's mission is to organize food and beverage information and make it universally accessible and beneficial. These are the benefits of sharing your article in Go-Wine.com
It Generates Free Traffic to your site.
Your Article Will Get Indexed Faster.
Your Google Rankings Will Rise. Google Rise Articles with Positive Participation & Contribution.
Your Article Will Reach New Customers and Audience. Go-Wine has a selected audience and visitors from over 120 countries.
You always receive credit - you will be cited accurately (Author, Website & Hyperlink).
The integrity of the Information is not compromised - you always will be linked to the most up to date version of your article.
Contact Us for more information.