Modelo Passes Bud. In The Latest Four Weeks
Posted: Aug 10, 2018
---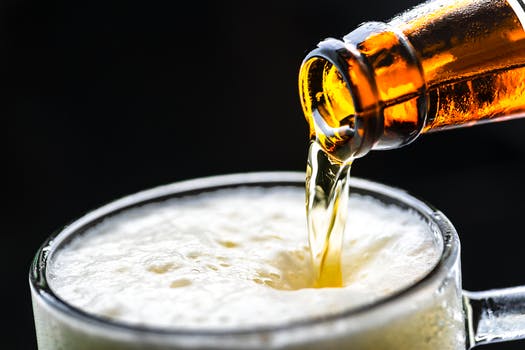 ---
So here's an interesting little stat found in the latest issue of Constellation's Gold Network News: "Modelo Especial has now passed Budweiser to be the #6 overall brand in the off-premise over the last four-week period.
It's true. The top eight brands in the latest four weeks, according to IRI multi-outlet and convenience scan data to July 15, are as follows:

1. Bud Light - $472,347,394

2. Coors Light - $205,690,598

3. Mich Ultra - $178,213,110

4. Miller Lite - $175,953,814

5. Corona Extra - $171,996,366

6. Modelo Especial - $163,604,571

7. Budweiser - $160,729,227

8. Natty Light - $80,091,195


Constellation rubbed it in a little further, writing that Modelo Especial was "on the brink of passing" Budweiser as the #3 c-store brand in the latest four weeks too.


Also true. The top four brands in the c-store channel for the four weeks goes like this:


1. Bud Light - $298,464,553

2. Coors Light - $109,100,910

3. Budweiser - $102,845,303

4. Modelo Especial - $100,850,746


But while all that is true in the latest four weeks, Budweiser still has the leg up on Modelo Especial when looking at YTD dollar sales in MULC. Bud is the number four brand in dollar sales so far this year, while Modelo Especial is the number seven brand. Here's what the top eight in YTD dollars looks like:


1. Bud Light - $2,874,587,714

2. Coors Light - $1,207,493,454

3. Miller Lite - $1,063,604,324

4. Budweiser - $1,019,490,486

5. Mich Ultra - $992,996,748

6. Corona Extra - $925,685,958

7. Modelo Especial - $879,696,862

8. Natty Light - $517,574,517


So Bud can still tell Modelo "scoreboard" for now. But it doesn't appear they will be able to do so for much longer.


---
---
Go-Wine Sharing and Promotion
Go-Wine's mission is to organize food and beverage information and make it universally accessible and beneficial. These are the benefits of sharing your article in Go-Wine.com
It Generates Free Traffic to your site.
Your Article Will Get Indexed Faster.
Your Google Rankings Will Rise. Google Rise Articles with Positive Participation & Contribution.
Your Article Will Reach New Customers and Audience. Go-Wine has a selected audience and visitors from over 120 countries.
You always receive credit - you will be cited accurately (Author, Website & Hyperlink).
The integrity of the Information is not compromised - you always will be linked to the most up to date version of your article.
Contact Us for more information.