How To Become A Restaurateur
Posted: Nov 25, 2017
---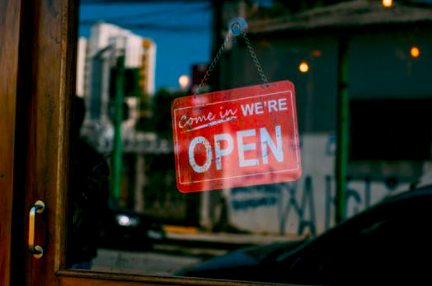 ---
Thinking about opening a restaurant? Here's some advice from the pros.

'Restaurateur' may sound like an awfully sexy title, but a restaurateur is simply anyone who owns a restaurant—a retiree, a chef, a businessman, or a celebrity can wear the title. But just because anyone can become a restaurant owner doesn't mean it's easy to become a successful restaurateur. So we turned to the pros to get the steps you can take to succeed.

1. Find work in a restaurant. Unless you already wear a chef's hat, consider taking a job—any job—in a restaurant, and work your way up, says Rachel Cope, CEO of 84 Hospitality Group. "Learn what it feels like to be in each position from a functionality standpoint—this will be so important when you try and open your own place," Cope stresses, because "you'll be able to put yourself in your employees' shoes, no matter what role they are in."

2. Educate yourself. At the same time, if you're not experienced with food, Cope suggests that you "read and watch everything you can get your hands on about food, alcohol, design, and chefs." (She recommends Restaurant Man by Joe Bastianich, a book that dives into what it takes—both financially and from a management standpoint—to launch a restaurant, as well as Setting the Table by Danny Meyer, which examines how the best restaurants treat their patrons, staff, vendors, and the community.) "We buy a copy of Setting the Table for every manager in our restaurants when they begin working for us," Cope says, "and find ourselves quoting passages—though it's important to define your own group's culture too."

3. Pay attention to what other local (successful) restaurants are doing. They'll be your competitors—so you may want to learn from (and copy) them. For example, take this story from Bob Platzer, CEO and president of P.J.W. Restaurant Group: When Platzer purchased a restaurant space for what would become his first P.J. Whelihan's Pub, he noticed that craft beer was having a moment, and that his competitors were having success selling wings and burgers. And while he didn't initially expect to hawk that fare, he says, he quickly changed course. "We began to shift our concept to beer and wings," Platzer says, and it worked.

4. Surround yourself with an awesome team. To create a solid restaurant concept and open up a soon-to-be popular restaurant, you'll need an all-star staff, says Robert LeBlanc, founder and creative director of restaurant group LeBLANC+SMITH. "Identify your team and clearly define the roles and responsibilities of each member of your team," he advises. "So many restaurants fail because everyone on board is always working on the same things and no one is working on others that may be less obvious but are no less important." To be successful, you'll need to "create a dream team with specific skills and then find people to fill those roles who is capable of executing their roles and responsibilities," LeBlanc says. "Do not customize roles to fit the specific skills or talents of someone that you want to hire. The restaurant graveyard is littered with restaurants populated with people chosen due to loyalty instead of capability. The requirements of each specific role should never change."

5. Build the right menu. LeBlanc says the most successful restaurants have a menu that is half classics—items you do very well, and are patrons' favorites—and half new dishes that "offer guests a different wrinkle or experience from one visit to the next. Doing this keeps that critical aspect of timeless restaurants—nostalgia—intact while also preventing you from becoming a museum by constantly offering them a few new things, too," he explains.


6. Crunch the numbers. You'll (obviously) need a budget before you open up shop. Your budget should include many parts: your expected revenue, which means guestimating how many customers you can reasonably expect each day, and what each table will spend, plus operation costs including food, alcohol, labor, and rent costs, plus payments for taxes, insurance, utilities, and more, says Cope. "If the numbers don't make sense, something must change or you don't do it," Cope says without mincing words. "It's that plain and simple."

By Jillian Kramer November 20, 2017 Source: Foodandwine.com
Imager Credit:
---
---
Go-Wine Sharing and Promotion
Go-Wine's mission is to organize food and beverage information and make it universally accessible and beneficial. These are the benefits of sharing your article in Go-Wine.com
It Generates Free Traffic to your site.
Your Article Will Get Indexed Faster.
Your Google Rankings Will Rise. Google Rise Articles with Positive Participation & Contribution.
Your Article Will Reach New Customers and Audience. Go-Wine has a selected audience and visitors from over 120 countries.
You always receive credit - you will be cited accurately (Author, Website & Hyperlink).
The integrity of the Information is not compromised - you always will be linked to the most up to date version of your article.
Contact Us for more information.