How To Choose The Best Thanksgiving Wine
Posted: Nov 23, 2017
---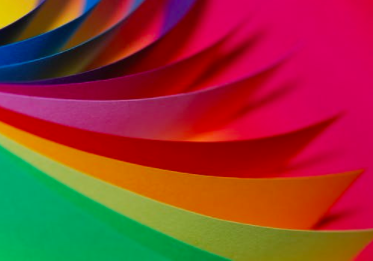 ---
Choosing Thanksgiving wine is a minefield of trying to pair with many flavours of the dinner table and attempting to please all the family. Ray Isle gives us his top tips for finding the perfect bottles.

Writing about Thanksgiving wine pairings is, for wine writers, almost as much as yearly ritual as Thanksgiving itself.

And like Thanksgiving, there are traditions involved. For example:

Stating that turkey in and of itself doesn't taste like much and therefore one should consider the plethora of side dishes on the table;
Noting that Pinot Noir and Riesling have been anointed by sommeliers (and many others) as go-to wines that pair with anything;
Noting that since turkey-day is a deeply American holiday, wines from the US are the appropriate option.
Nothing wrong with all that. However, my suggestion is actually to more or less ignore what's on the table.
Most Thanksgiving dinners involve a mass of different foods heaped together on a plate: roast turkey, gravy, stuffing, green beans, mashed potatoes, yams, cranberry sauce, and the list goes on. One bite may be turkey (white meat? dark? with gravy? without?); the next a brussel sprout (roasted? steamed? buttered?); then yams with marshmallows on top (in our house, at least; see above tradition)
Worrying about pairing a specific wine with all that seems a bit far-fetched.
Instead, I'd suggest that Thanksgiving wine choices are really more about pairing wines with people. To put it another way, a holiday dinner isn't the time to try to convince your father-in-law that an orange-hued, skin-fermented Ribolla Gialla is a better idea with the roast bird than the affordable red Bordeaux, which he's had at every Thanksgiving dinner since time immemorial. Better to give him a wine that will make him happy, and keep the family peace. What kind of Thanksgiving guest are you? To that end, I'd suggest slotting your Thanksgiving guests into one of three categories:*
Old School
Moderately Adventurous
Off the Wall
*In my case, for instance, a large number of elderly in-laws would likely stage an armed rebellion at our Thanksgiving dinner if there wasn't Chardonnay on the table. On the other hand, if the in-laws suddenly decided to go on a lengthy cruise during November and I were able to invite my wine-geek friends, they'd all be appalled to find affordable Chardonnay on the table; a bottle of Jura Savagnin or two, though, and they'd be thrilled.
By Ray Isle
November 17, 2016
Source: Decanter.com
Wine Selections Available Here
---
---
Go-Wine Sharing and Promotion
Go-Wine's mission is to organize food and beverage information and make it universally accessible and beneficial. These are the benefits of sharing your article in Go-Wine.com
It Generates Free Traffic to your site.
Your Article Will Get Indexed Faster.
Your Google Rankings Will Rise. Google Rise Articles with Positive Participation & Contribution.
Your Article Will Reach New Customers and Audience. Go-Wine has a selected audience and visitors from over 120 countries.
You always receive credit - you will be cited accurately (Author, Website & Hyperlink).
The integrity of the Information is not compromised - you always will be linked to the most up to date version of your article.
Contact Us for more information.