A Visit To The Black Swan, The Best Restaurant In The World
Posted: Nov 20, 2017
---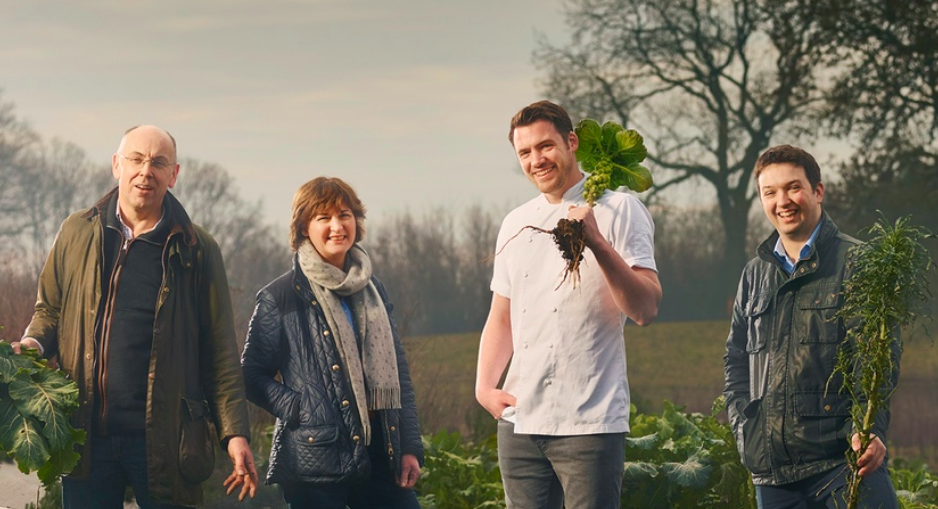 ---
To call something a "Black Swan" is to say that it is very, very rare. And what could be rarer than the world's FINEST restaurant? Mark Phillips has saved us a table:

To beat a path to the door of the "Best Restaurant in the World," you first have to find the door. Somewhere down the winding country lanes of the English county of North Yorkshire is a place even the GPS can't find.

And the owners of the Black Swan, in a little hamlet called Oldstead, like it that way.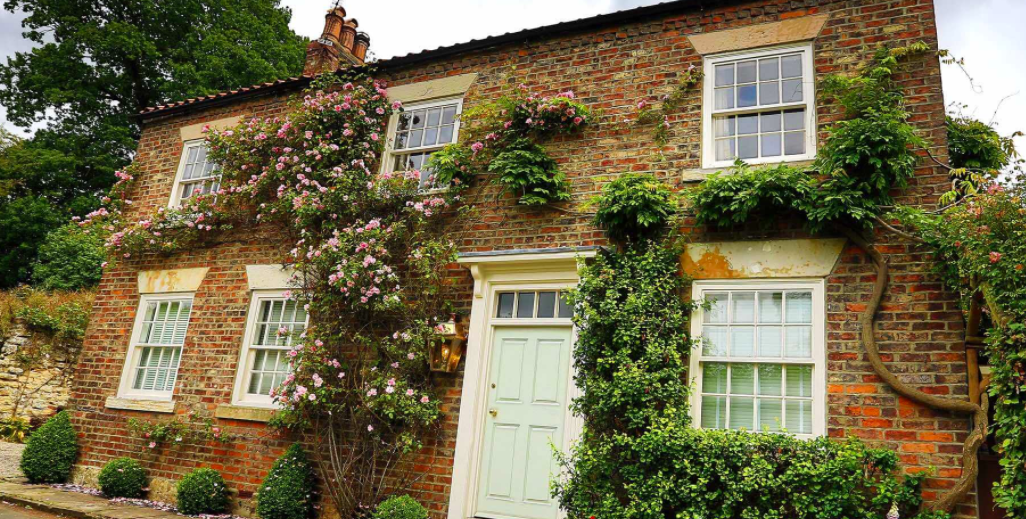 The Black Swan at Olstead, in Yorkshire, ranked by Trip Advisor as the Best Restaurant in the World. CBS NE"I love where I'm from," said chef Tommy Banks. "I love the fact that people have to travel to the village that I grew up in to eat my food."

And, boy, have they been travelling lately.

Ever since Banks' little family-run country-pub was surprisingly named, yes, the Best Restaurant in the World by Trip Advisor, an award based not on the opinion of food critics but on a secret algorithm of Internet posts by normal customers.

Just ask Bethany: "It's great to be able for the past few weeks or so to say to friends actually when they said, 'What are you doing over the holiday?' we said, 'We're going to the best restaurant in the world!' which has been great!"

Great for a little place that used to have trouble filling its tables. Not anymore"In terms of business, it's just a game-changer," Banks said. "We're fully booked. We release bookings three months in advance. And people sit online at midnight and snap them bookings up. So it's amazing. You don't even have to answer the phone. Because by the time you wake up in the morning, all the bookings have gone!"

What's the attraction? Innovative cooking using local products. Really innovative.

Banks showed Phillips some beef -- not just beef, but beer-fed beef from just down the road, covered in a home-grown peppery sauce, topped with a little grated sweet chestnut and frozen, smoked bone marrow.

"Just go for it -- I don't think it's as challenging as it sounds!" Banks said.

Not challenging -- more melt-in-your-mouth interesting. Phillips approves!

Next? The Black Swan's signature dish, based on the previously humble beet root, treated more like a steak, with exotic toppings.

"Kind of a braised meat," Banks said, "on top of it you got horseradish and the goat's curd. And beef and horseradish is, like, the most classic English [dish]."

"So, where did that idea come from? How did you decide, 'Hmm, beet root'?"

"Well, when you got about 10,000 beet root in a field, you have to come up with a pretty original idea of something to do with it!"

See, it's what's in the pantry.

The pantry is the family farm right next door, where the beets are grown, and where Tom Sr. digs them up. It's a family business.

They call it "meat root," not beet root, "Because it looks like meat," he said.

It turns out Yorkshire provides a bounty of exotic ingredients, if you're prepared to take the risks to find them. The sloe berries used in jams -- and sloe gin -- are worth the embarrassment of slipping around in the mud while filming this story.

The "Best Restaurant" award has done more for business than the Michelin star earned years ago. The secret is to stay local in how you cook and, apparently, how you behave.

"The other thing about Yorkshire is, everyone's very understated," Banks said. "So you're never, ever gonna find anybody who blows their own trumpet.

"And that's what people say to me. They say, 'How do you stay down-to-earth?' I'm like, 'It's quite easy. Try getting praise out of my mom and dad.' It's absolutely impossible! Like, in Yorkshire if someone goes, 'Yes, all right,' it's pretty damn good!"

"So, that's what you'd like the recommendation to say -- 'The Black Swan in Oldstead, it's all right'?" asked Phillips.

"Yeah. That'd be fine."

By Mark Phillips
November 19, 2017
Source: CBSNews.com
---
---
Go-Wine Sharing and Promotion
Go-Wine's mission is to organize food and beverage information and make it universally accessible and beneficial. These are the benefits of sharing your article in Go-Wine.com
It Generates Free Traffic to your site.
Your Article Will Get Indexed Faster.
Your Google Rankings Will Rise. Google Rise Articles with Positive Participation & Contribution.
Your Article Will Reach New Customers and Audience. Go-Wine has a selected audience and visitors from over 120 countries.
You always receive credit - you will be cited accurately (Author, Website & Hyperlink).
The integrity of the Information is not compromised - you always will be linked to the most up to date version of your article.
Contact Us for more information.