Just How Bad Will The French Wine Shortage Get?
Posted: Nov 01, 2017
---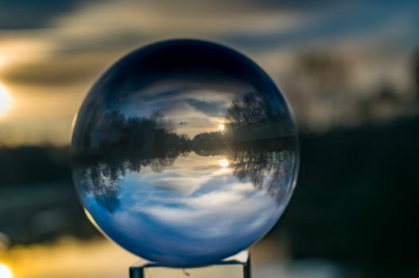 ---
A recent study showed that wine production in 2017 was "historically low" in France as a direct result of extreme weather conditions. But what does this actually mean for consumers, wine growers and the future of the French wine industry?
According to the study from the International Organisation of Vine and Wine (OIV) based in Paris, volumes were down by a steep 19 percent (to 36.7 Mhl) on 2016's production levels.

And volume in 2016 was already at a 30-year low.

Italy, the world's largest producer of wine, and Spain, its third largest, have experienced similar problems with volume down by 23 percent and 15 percent respectively.

And according to industry experts, this decline is the direct result of poor harvests due to extreme weather conditions seen in the three largest wine producing countries in the world.

Vineyards have been hit from every angle, from spring time frosts affecting several wine producing areas, particularly Bordeaux in the south west and Jura in eastern France to hail in Beaujolais, also in the east.

On top of that the severe drought in the south eastern Vallée du Rhône and zero rain in the southern areas of Provence and Languedoc means the vines have had a lot to contend with.

And that has all led to the dearth in wine production.

For example, in Bordeaux the equivalent of 450 million bottles of wine were produced in 2017 compared to 775 million in 2016, the reported L'Express.

But what does it all mean?
"The situation is critical, but it is not tragic," Georges Haushalter, Bordeaux trader and president of the Economic Commission of the Interprofessional Bordeaux Wine Council (CIVB), told L'Express newspaper.

"On the other hand, locally, there is already a lot of anxiety. In Burgundy (eastern France), for example, where they have had three difficult years because of frost, I have been told that wine growers in Pommard are on the brink of bankruptcy."

And the financial consequences are serious, with Haushalter saying vineyards could lose out on about a billion euros this year.

Indeed it is seems all eyes in the wine industry are looking to 2018 in hopes of a good year.

"But luckily there are stocks to compensate for the shortfall. Next year will be a very important year," Haushalter said.

Will consumers notice?
Jérôme Agostini, director of the CNIV, which groups together the various professions of the French wine industry, told The Local that at the moment the problem isn't yet a significant one for consumers.

"At the moment it's an issue for the growers and sellers who have to negotiate over prices," he said. "We're not at the levels of the butter shortage yet! Consumers still have a lot of choice."

And naturally it's the consumers who have the power to turn a bad year into a better one for the wine industry.

"Fine wines count for about three percent of the wine produced but 20 percent of the turnover," said Haushalter.

That means that if the fine wines sell particularly well the pressure on the "volume market", or everyday wines, will ease.

"However there is always an element of uncertainty when it comes to consumers, particularly in foreign markets, when customers often have a budget that they do not exceed," he said.

"If they normally buy at €30, they may not want to go up to €35 and will turn instead to a foreign wine. The good thing for us is that the harvest has been bad for everyone so it should balance out," Haushalter said.

"We have to wait until Christmas to know exactly what to expect," he added.

Planning for the future
And what does the future hold for an industry looks as if it is set to be increasingly affected by climate change?

The CNIV, France's public agricultural authority FranceAgriMer and the Ministy of Agriculture is currently working on a plan to combat the decline that's been occurring over several decades in the wine industry.

"It's not just a problem of climate change but also of bacteria diseases affecting the wood of the vines and insects destroying the plants," said Agostini.

A grape variety of Pinot Noir is pictured in a vineyard during the grape harvest. Photo: AFP

Currently at the research stage, the project will receive €10.5 million in investment over the course of three years between 2017 and 2020.

With the first results expected in early 2018 and another call for research to be launched by the end of the year, the organisations behind the plan are hoping to find solutions on how to improve the vines themselves, the quality of the original plants, their longevity and protection against viruses.

"This is a long term project but vines last 35 years so it's worth investing in them," he said.

"People whose work depends on nature are used to adapting to it almost on an annual basis. I think the current problems are something that can be overcome."


Evie Burrows-Taylor October 31, 2017 Source: TheLocal.fr
---
---
Go-Wine Sharing and Promotion
Go-Wine's mission is to organize food and beverage information and make it universally accessible and beneficial. These are the benefits of sharing your article in Go-Wine.com
It Generates Free Traffic to your site.
Your Article Will Get Indexed Faster.
Your Google Rankings Will Rise. Google Rise Articles with Positive Participation & Contribution.
Your Article Will Reach New Customers and Audience. Go-Wine has a selected audience and visitors from over 120 countries.
You always receive credit - you will be cited accurately (Author, Website & Hyperlink).
The integrity of the Information is not compromised - you always will be linked to the most up to date version of your article.
Contact Us for more information.