Cabbage Wine, Tomato Beer: Say Cheers To Garden-to-glass Drinks
Posted: Oct 10, 2017
---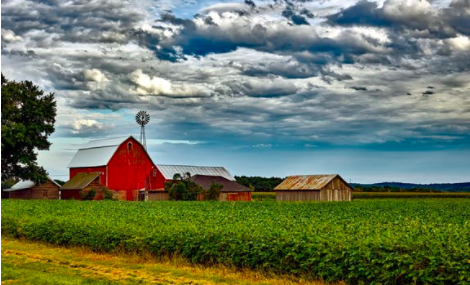 ---
A popular Singapore bar, ranked Asia's sixth-best, is looking to minimize waste when making drinks, an approach known as closed-loop cocktails.

Owner Luke Whearty is also known for turning byproducts of a drink into bar snacks

A new wave of bartenders are championing zero-waste techniques in a global movement known as "closed-loop" cocktails.

Focused on recycling ingredients, the idea is to ensure an eco-friendly drinking experience. It's part of a broader concept known as "garden-to-glass," which emphasizes produce-driven beverages that boast little food mileage — similar to the restaurant industry's "farm-to-table" approach.

Operation Dagger is Asia's leading voice on the matter. Ranked sixth on "Asia's 50 Best Bars 2017," the Singapore-based venue ensures ingredients are used to their full potential, whether it's replacing plastic straws with vanilla pods or creating bottle labels from recycled receipts.
"The idea of closed loop for me is an ingredient that doesn't just have a beginning and an end," said head bartender and owner Luke Whearty, who previously ran a bar in Cape Town called Outrage of Modesty. "If one element of an ingredient is used for a drink, we'll use a different element for something else, kind of like how a chef works with prime cuts and uses secondary cuts for another dish."
Take lemons as an example. Bars juice the fruit and often throw away the husk, but at Operation Dagger, the still-flavorful husk is used for a house-made limoncello before being composted.
Eggs are another commonly squandered item, Whearty pointed out.
Egg whites are popular in cocktails but the yolk is typically chucked, so Operation Dagger sought to highlight the yolk in its acclaimed drink that's aptly called The Egg. Yolk is cured with rum, vanilla and salted egg yolk — a popular food trend in Singapore — before being smoked in a jar with hay and star anise.
The dimly-lit bar also makes wine with natural ferments, opting for cabbages, figs, beetroot, coconuts and carrots instead of traditional grapes. Meanwhile, beer drinkers can go for a 10-day fermented brew with heritage tomatoes, hops and malt.
Drink ingredients are also turned into snacks. One dish is broccolini served with a fortified macadamia cream — the by-product of distilled roasted macadamia.
"We're essentially closing the loop in terms of waste ... I'm a big believer that if you can make a small difference, you should. It's quite a defeatist attitude to say the problem is too big," said Whearty, who said he sees himself as a conscious citizen rather than an environmentalist.
"Sometimes, a humble vegetable is just as flavorsome and can be as extravagant as imported luxury items."
The ultimate closed loop would be for Operation Dagger to have its own farm, but that's hard in Singapore. Slightly more than half the size of Los Angeles, the island-nation imports 90 percent of its food due to limited land area for growing produce.
Whearty, a 16-year veteran of the industry, intends to flesh out that idea at his next project: a bar in Melbourne that will only use ingredients indigenous to Australia.
By Nyshka Chandran
October 9, 2017
Source and Image: CNBC.Com
---
---
Go-Wine Sharing and Promotion
Go-Wine's mission is to organize food and beverage information and make it universally accessible and beneficial. These are the benefits of sharing your article in Go-Wine.com
It Generates Free Traffic to your site.
Your Article Will Get Indexed Faster.
Your Google Rankings Will Rise. Google Rise Articles with Positive Participation & Contribution.
Your Article Will Reach New Customers and Audience. Go-Wine has a selected audience and visitors from over 120 countries.
You always receive credit - you will be cited accurately (Author, Website & Hyperlink).
The integrity of the Information is not compromised - you always will be linked to the most up to date version of your article.
Contact Us for more information.