3 Sure Signs It's Time To Rebrand Your Restaurant
Posted: Sep 13, 2017
---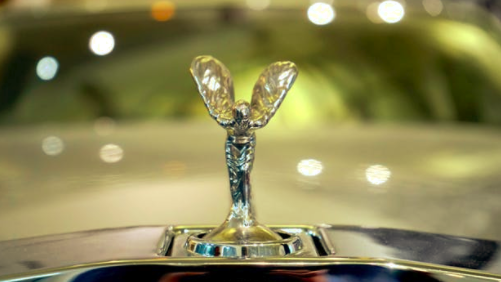 ---
Are you ready for a change in your restaurant?

Trick Question! Well, sort of.

All restaurants go through change. It is the one constant in the universe. Throw out the suggestion of "rebranding" to a restaurant owner and you'll get a wide array of reactions from contemplative to shock.
Why Rebrand Your Restaurant?
Any homeowner can tell you, sometimes it just needs a fresh coat of paint and a few minor adjustments to make it fresh again.

Other times, it's better to tear it all down and start over. It's no different for restaurants.

The decision to rebrand is never an easy one to make because it's usually an emotional one. You have given a lot to building your restaurant's brand, so the last thing you want to do think about change.

But the reality is this: markets and technology are always advancing, developing, morphing, and changing. Those that fail to embrace change quickly find themselves playing catch-up in the market.

Do you really want to be in the position of playing catch-up with the competition?

Let's look at the three most common red flags that it might be time consider a rebranding project for your restaurant.

1) Sales are Falling
When sales are falling or are on a steady decline, there might be more to the cause then you realize. Recently, Subway - one of the largest restaurant businesses in the world - decided to rebrand themselves following years of falling sales.

Not only is their brand image getting a physical design update - they're trying to re-position themselves as a fresh and healthy restaurant.

Take a look at your market and see if you have some competition that snuck up behind you and started luring guests away. It happens even to the best brands, because restaurants want to copy your success model, or because you have become old news.

People like new! If you fail to give people what they want, they tend to go elsewhere - particularly if your food and service is average.

So what can you do?
Take a hard look at your restaurant and ask yourself questions that require little brutal honesty.


Is my concept still relevant to current market trends and the area?
Has our guest profile changed?
Does our brand tell the wrong (or outdated) story?
Why do our guests come here?
Are we sharing the same congruent message across all of our marketing platforms?
What is our purpose, and why?
You'll have to do some soul-searching to get to the real answers. This is something you will want to take seriously. If you want better results for your restaurant it all comes down to asking yourself better quality questions. The truth is always in there.
2) You're on a Growth Plan
You might be getting too big and expanding beyond your original brand identity. This can be a good thing! But it can be complicated if you never took the time to set up your brand with vision for the future.
Let's say you are a small little poke restaurant. You opened up your first location and business has just taken off. Soon enough, you've opened three more locations in your state. Then comes the offers to expand your brand into the next state.
However, your website is PokeCafeArizonia.com - that could be a problem and an excellent reason to rebrand.
It's actually fairly common. You started with something small and it grew and grew. Now, you went from local market hotspot to up-and-coming restaurant empire. Make sure you set yourself up for long-term rebranding success.
So what can you do?
Make sure you have a marketing plan in place before you launch your new improved website and social media platforms. Give your guests and your team plenty of time to adjust.
Buy a domain name that will serve your brand now and in the future. JoesPastaHouseBoston.com is great...if you never want to expand to another city.
Find a domain name that you can use for all your social media platforms. Nothing confuses people more than trying to remember all the different names you use for Twitter, Instagram, Facebook, and Snapchat.
Take a look at Shake Shack. On Instagram: @shakeshack, on Twitter @shakeshack.
Being able to open more locations is a testimonial your market that you deliver on your brand promise. Celebrate that. Share that. Brag about it.
3) You Need to Update Your Look
Markets change and the best brands keep their's current. Competition is entering your market and threatens to take guests away from you. You must become driven to stay top of mind in your market. A lot of famous brands have done some "fresh look" rebranding to their logos in order to appeal to the demographic they service.
Kentucky Fried Chicken has seen a few revisions of their logo throughout the years.
Probably, one of the most iconic logos that is recognized around the world wouldn't exist if not for a restaurant rebrand.
Even modern restaurants understand that they to need to refresh their look in order to attract the market they are focused on.
It used to be quite expensive to hire a graphic designer give your brand fresh new look. Not anymore.
With websites like Fiverr, 99 Designs, and Upwork (which actually underwent a rebranding of their own from Elance-oDesk), you can fairly economically-priced hire graphic designers to help you pull together an updated look for your brand.
Sorry, Microsoft Publisher, you were good to us for a long time, however, I think we need to see other graphic designers. No hard feelings, we still love Microsoft Word.
Whenever you do, make sure that it looks professional. In today's online competitive marketplace, you need to make sure that your brand makes a statement.
A bold statement.
Attention spans are shrinking, you need to make sure your brand grabs a hold of the guest and keeps them tuned in through consistency in everything you do: Branding, marketing, food, and service.
Warning
Now, be aware what is known as "brand boredom." That's when an owner decides to constantly change and update their logo and image because they have become bored with it. When your brand starts changing too quickly, it starts to confuse your guests.
People don't like to be confused.
When you start doing that, they tend to drift away.
If you feel as if the spark has gone out of relationship you have with your brand, maybe it's time to rebrand and fall back in love with your restaurant. To start doing that,
download
our restaurant branding guide below.
Have you ever re-branded your restaurant? Let us know how it went in the comments below!
By Donald Burns
July 19, 2017
Source: Pos.toasttab.com
---
---
Go-Wine Sharing and Promotion
Go-Wine's mission is to organize food and beverage information and make it universally accessible and beneficial. These are the benefits of sharing your article in Go-Wine.com
It Generates Free Traffic to your site.
Your Article Will Get Indexed Faster.
Your Google Rankings Will Rise. Google Rise Articles with Positive Participation & Contribution.
Your Article Will Reach New Customers and Audience. Go-Wine has a selected audience and visitors from over 120 countries.
You always receive credit - you will be cited accurately (Author, Website & Hyperlink).
The integrity of the Information is not compromised - you always will be linked to the most up to date version of your article.
Contact Us for more information.