Why Is So Much Wine Writing Bad?
Posted: Sep 07, 2017
---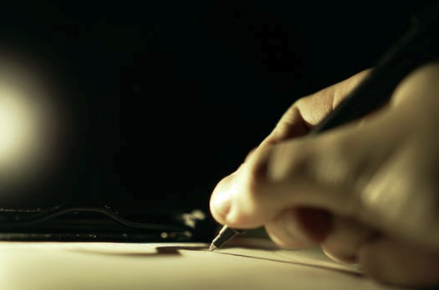 ---
Wine writer and novelist Jay McInerney says there's too much technical language and too many references to flowers.

Jay McInerney, author of Bright Lights, Big City and the recent Bright, Precious Days, was a novelist for 12 years before he started writing about wine. He landed his first gig as a wine columnist for the now-defunct House & Garden magazine in 1996. His unusual path to the role may be the reason his columns then and today stand out from other wine writing, which, Upsell hosts Helen Rosner and Greg Morabito agree, very often falls flat. On this week's episode, McInerney explains to Rosner and Morabito why that may be.

"One of the reasons I started is because, really, most wine writing was so bad," McInerney says. And although he has been writing about wine for 21 years now, including for the Wall Street Journal and, currently, Town & Country, when McInerney began, he was by no means an expert. "I'm just a little bit ahead of most of the readers," McInerney says. "I admitted when I didn't know what malolactic fermentation was in the first column [I wrote], and it kind of went from there."

Being relatable is key to making a wine column interesting, according to McInerney. Wine writing often falls into two traps: describing the technical — focusing on malolactic fermentation and the like — or describing the horticultural. "It was all about wine smelling like certain flowers, and I knew nothing about horticulture," McInerney says of the wine writing that inspired him to do better. "I thought it was more instructive to compare wine to 'Smells Like Teen Spirit' or a Ferrari than to a certain kind of rose or gardenia."

McInerney's experience as a novelist also helps in this respect: "One of the best ways to describe the aesthetic experience of wine is with metaphors and similes," he adds. "As a novelist I have, presumably, some facility in this area." But, the main problem with wine writers, according to McInerney, is that they forget that drinking wine is fun. "That's the thing I find annoying about a lot of wine writing," he explains. "Let's face it, one of the reasons that we like this is because there's alcohol in it and we get buzzed."

After more than two decades spent writing about wine on a near-monthly basis, the buzz is enough to keep McInerney entertained, and his columns entertaining. "I vowed to quit as soon as it wasn't fun anymore, but it's still fun," he says.


Hear the complete interview with Jay McInerney as he talks about setting off the rosé craze, the trouble with maintaining a wine collection, and why he thinks New York is still the best restaurant city in America. Subscribe to the Eater Upsell on iTunes, or listen on Soundcloud. You can also get the entire archive of episodes? ?right here on Eater.

By Monica Burton
September 5, 2017
Source: Eater.com


---
---
Go-Wine Sharing and Promotion
Go-Wine's mission is to organize food and beverage information and make it universally accessible and beneficial. These are the benefits of sharing your article in Go-Wine.com
It Generates Free Traffic to your site.
Your Article Will Get Indexed Faster.
Your Google Rankings Will Rise. Google Rise Articles with Positive Participation & Contribution.
Your Article Will Reach New Customers and Audience. Go-Wine has a selected audience and visitors from over 120 countries.
You always receive credit - you will be cited accurately (Author, Website & Hyperlink).
The integrity of the Information is not compromised - you always will be linked to the most up to date version of your article.
Contact Us for more information.