China Is Facing An Epidemic Of Counterfeit And Contraband Wine
Posted: Jul 31, 2017
---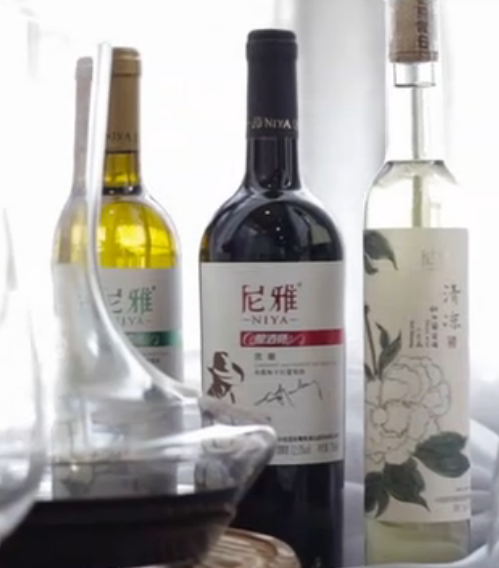 Source: Winechina.com
---
In 1985, a single bottle of wine was sold for a record-breaking $157,000 at Christie's in London. The purchaser was Christopher Forbes, who was bidding on behalf of his father Malcolm Forbes, the founder of this publication. The bottle was the so-called Thomas Jefferson bottle, a 1787 Lafite. It was thought to have the founding father's initials 'Th.J' carved on to the amber green glass. Other circumstantial evidence had also suggested the third president of the United States was once the owner.

It was later proven to be a fake.


A bottle of a Chateau Lafite, left, and a bottle Chateau Latour, right, are displayed in a wine shop. Latour and Lafite Bordeaux reds from 2000 are fetching the highest auction prices in London since the landmark 1982 vintage, while 2000 Margaux, Haut-Brion and Cheval Blanc are the most expensive since 1990. Photographer: Antoine Antoniol/Bloomberg News

In the decades since, the wine world, traditionally associated with Europe and haute cuisine, has changed dramatically. Now, it's not uncommon to see a bottle of expensive wine alongside a bubbling hot pot, paired with Peking duck, stir-fried noodles or dumplings. Asia, and in particular China, has become obsessed with wine. In 2010, Asian buyers accounted for about 60% of all wine sold worldwide at Sotheby auctions.

However, this new rise in demand has prompted a renaissance in counterfeits.

Chinese buyers have chased after famous old world imports drastically bidding up prices for labels like Chateau Lafite, which has in-turn become one of the most counterfeited wines on the planet. Other prestigious producers such as Henri Jayer, Petrus, Mouton Rothschild and the burgundies of Domain de la Romanee-Conti have also become popular knockoffs. Empty bottles from these brands fetch up to $1,000 a piece on the black market, which are ultimately re-corked and re-sold to unknowing buyers.

The Interprofessional Council of Bordeux Wine boldly estimates that 30,000 bottles of fake imported wine are sold per hour in China. Jeremy Oliver, an Australian wine critic was quoted by The Weekly Times saying he was told stories that the average bottle of Champagne in China is filled seven times. He estimates that 50% of wines retailing for $35 or more in China are bogus.

Just this month, luxury conglomerate LVMH announced a Hong Kong court had settled a case in their favor against the auction house Acker Merrall & Condit over a bottle of counterfeit Krug Champagne, which was sold for more than $13,500 in 2012.

"Adulteration of wine and the relabelling of inferior wines to more expensive brands are the most common types of wine fraud," said Louis De Surrel, the CEO of Loyal Wines, a Hong Kong based company that is trying to bring transparency to buying for producers and consumers through online authentication technologies.

Top chateaux now utilize many methods to help identify authentic bottles, such as the capsule shown here. Photographer: Elin McCoy/Bloomberg
What Exactly Are People Drinking?

Surrel explains that South American wine often gets passed for old world wines due to bilateral trade deals. "Chilean wines benefit from quasi 0% import tax in China that brings ideas to greedy entrepreneurs." The standard rate of duties on imported goods into China is 17%, but imported wines are subject to excise tariff that roughly adds up to 50% of the wine's value. Chile vineyards produce far more grapes than they can bottle. The excess liquid is exported in bulk inside shipping containers, making the country the second-largest wine supplier to China, behind France.

Beyond phony labels, cheap imitations and copycat knockoffs in China, sometimes harmful chemicals and sweeteners are added to manipulate low-end wine. Sought after characteristics such as a deep maroon color can be boosted with coloring agents such as elderberry juice. Spice notes can be enhanced with cinnamon, but Surrel points to more dangerous ingredients as most concerning, "lead acetate, diethylene glycol, and methanol are used to increase sweetness," he said. All have been proven to have adverse health effects.

The Grape Wall Of China
There have even been cases in China where no traces of plant pigment were found in the wine. In one test, Chinese food safety researchers pulled nine samples from wine sold through various online and offline channels. Two bottles purchased online contained no grapes whatsoever. "China is a wine giant facing challenges such as quality, expertise, and consumption," says Surrel.

Chinese worker walking by the grapevines surrounding a chateau at a winery in Yinchuan, Ningxia Hui Autonomous Region. China has the world's second-largest grape growing area, but experts say its winemakers need to innovate rather than imitate established European or New World regions if they are ever to join their ranks. Ningxia has only a limited history of viniculture, and most of the vineyard workers have never tasted their produce: the region is the homeland of China's Hui Muslim minority, who adhere to the Islamic prohibition on alcohol (Photo credit: GOH CHAI HIN/AFP/Getty Images)

At the same time, China is racing to scale its own wine production. In fact, in 2015 China surpassed France as the second-largest wine grower on the globe. To do so, some of the Chilean wine imported into China is used to pad out production for domestic brands along the wine trail in the Gobi desert, which is 500 miles west of Beijing. The government is promoting viticulture in the vast but dry lands near Ninxia, home to almost 100 wineries already, with another 100 under construction. The end goal is to have 160,000 acres of vineyards by 2020, that's three times the size of Napa Valley, which was built over a century. China plans to do it in a decade.

No matter where your next bottle comes from or how much it costs, you might want to pay a little more attention to sniffing out the authenticity before sampling the wine.

By Pamela Ambler
July 27, 2017
Source: Forbes
---
---
Go-Wine Sharing and Promotion
Go-Wine's mission is to organize food and beverage information and make it universally accessible and beneficial. These are the benefits of sharing your article in Go-Wine.com
It Generates Free Traffic to your site.
Your Article Will Get Indexed Faster.
Your Google Rankings Will Rise. Google Rise Articles with Positive Participation & Contribution.
Your Article Will Reach New Customers and Audience. Go-Wine has a selected audience and visitors from over 120 countries.
You always receive credit - you will be cited accurately (Author, Website & Hyperlink).
The integrity of the Information is not compromised - you always will be linked to the most up to date version of your article.
Contact Us for more information.