Why Drinking Red Wine Makes You More Attractive
Posted: May 03, 2017
---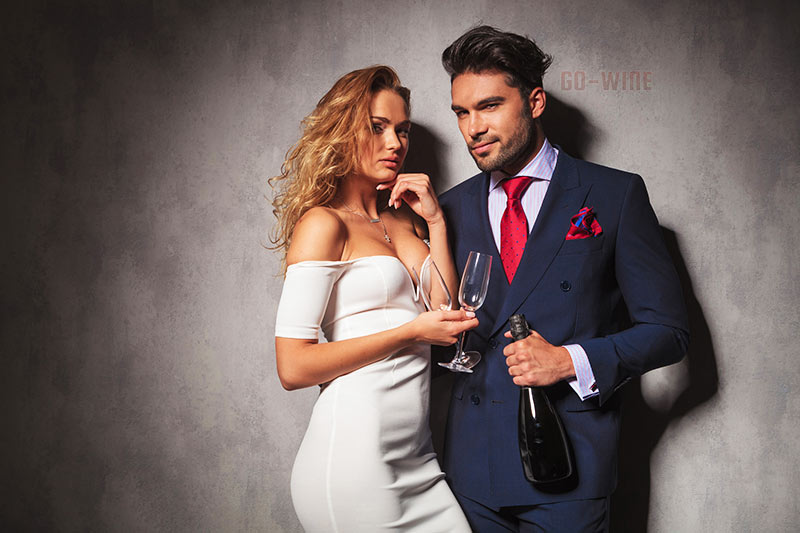 ---
I'm convinced guys who drink red wine are the hottest. I just think there is something super romantic about a dude sipping on a glass of red, and the second a guy uncorks a bottle, I find myself oddly entranced by them.

Why, though? Why am I so damn attracted to men who drink red wine?! Is it the mystery? The romance? The taste? PLEASE TELL ME.

Ladies and gents, I finally found the answer to my ongoing question.

Apparently, drinking red wine really does make you more attractive to others, so now I'm thoroughly convinced I'll find my husband at the local wine bar. This doesn't go for any red wine, though — only Pinot Noir.

Research in the United States has proven pinot noir gives off a smell that's similar to pheromones given off by men, Metro reports. In case you fell asleep during science class and forgot what pheromones are, they're hormone-like chemicals that are released by animals and humans to help attract a lover.

In other words, drinking pinot noir will turn you into a total babe magnet, so go ahead and stock up.

Most of the attraction born from pinot noir has to do with the rustic smell of the wine.

The red beverage has small, earthy notes of spice, musk and oak which are very similar to the male sex pheromone, androstenone.

According to Wine Magazine, men produce more androstenone than women do, and the grapes used to make pinot noir smell similar to this particular chemical.

I guess this means one thing: If you're looking for a bottle to crack open on a date or plan on going to the bar with hopes of getting lucky, order a glass of pinot noir and let the wine do the work.

And now, I can finally sleep easy knowing there's a reason why I'm so dang attracted to men who drink red wine.

Pour a glass of pinot and I'm all yours.


---
By: Amanda Fama
Amanda Fama is a graduate of Ramapo College with a degree in Communications and Journalism. She is a writer, both creatively and musically, and a lover of coffee, live music, cities & wine

Source: https://elitedaily.com

---
---
Go-Wine Sharing and Promotion
Go-Wine's mission is to organize food and beverage information and make it universally accessible and beneficial. These are the benefits of sharing your article in Go-Wine.com
It Generates Free Traffic to your site.
Your Article Will Get Indexed Faster.
Your Google Rankings Will Rise. Google Rise Articles with Positive Participation & Contribution.
Your Article Will Reach New Customers and Audience. Go-Wine has a selected audience and visitors from over 120 countries.
You always receive credit - you will be cited accurately (Author, Website & Hyperlink).
The integrity of the Information is not compromised - you always will be linked to the most up to date version of your article.
Contact Us for more information.