Champagne Producers Try To Regain Fizz As Weak Pound Dents Uk Sales
Posted: Mar 31, 2017
---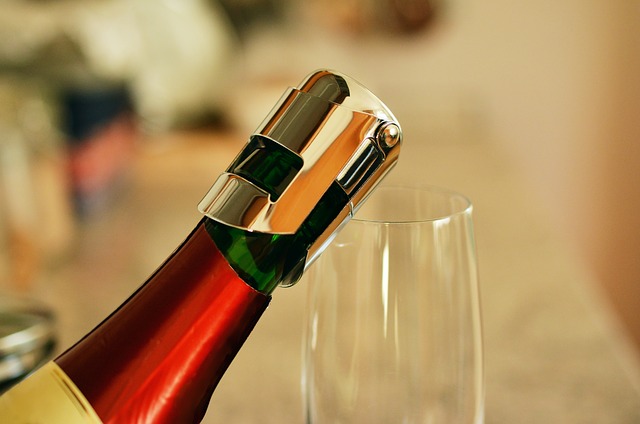 ---
On every table in the modern concrete atrium, corks were popping as representatives of the main producers in the 300-year-old French champagne industry gathered for their annual London tasting. But the atmosphere was far from celebratory.

The biggest brands in the champagne market, from Moët & Chandon to Bollinger, were gathering on the same day that Theresa May officially triggered the UK's departure from the EU. As a result, the crisp finish of a Pol Roger or a Veuve Cliquot was tempered by the sour taste of Brexit among the 500-plus attendees at Central Saint Martin's art school, near the Eurostar terminal in St Pancras.

For one importer, Brexit has already made its impact felt through the declining value of sterling, which has suffered double-digit falls against the dollar and euro. Andrew Hawes, managing director of Mentzendorff, which ships Bollinger into the UK, said: "We are a UK company importing 100% foreign-produced products, so we have borne the full brunt of falling sterling.

Wine lovers face triple whammy Brexit price rise, says UK trade body
"We've managed to hold off price rises for as long as possible but since January we have had no choice but to increase them. It was inevitable."

Producers and agents are starting to introduce price increases – typically of between 5% and 10%. The Wine and Spirits Trade Association has already warned that a "triple whammy" of Brexit, inflation and rising alcohol duty will push up the prices of champagne and prosecco in the UK by £1.

Even without price rises, appetite for champagne has dimmed. While the UK remains champagne's number one export market by volume, sales slumped by 8.7% in 2016 to 31.2m bottles. Sales by value were even worse hit, plunging by 14% to £381m.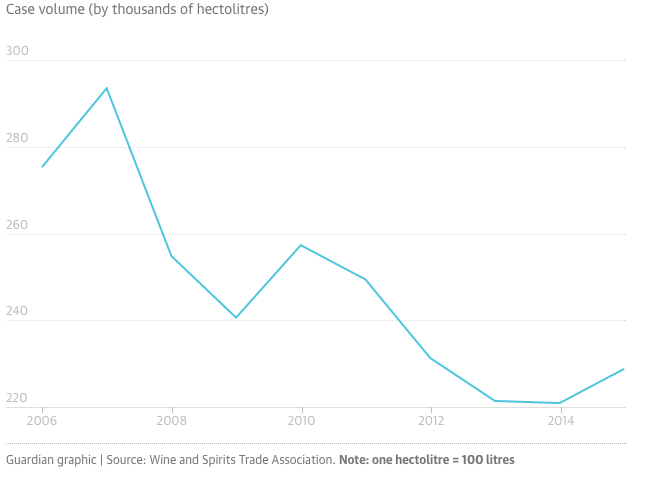 The Champagne Bureau, which promotes the drink in the UK, blamed the poor performance on sterling. It also singled out a drop in sales of heavily discounted own-label champagne in supermarkets as a reason for the slump in UK sales last year. Consumers previously plumping for bottom-end £10 supermarket champagnes are now drinking cheaper sparkling wines such as prosecco.

Total champagne sales fell by 2% globally, to 306m bottles, also hit by a 2.5% decline in France – still representing around half of the overall market – the report showed. In value terms, global champagne sales reached €4.7bn (£4.1bn) last year, just shy of an all-time record.

However, UK sales of prestige cuvées – producers' top champagnes – have surged by 88% since 2010, while rosé champagne sales have risen by a quarter over the same period.

Global champagne sales have fluctuated since 2006, rising in 2015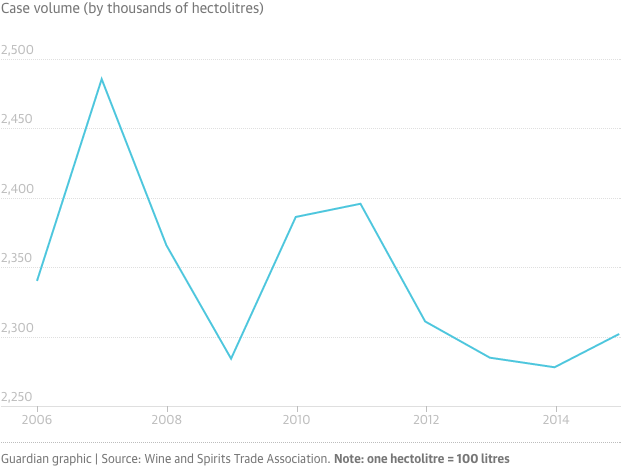 "UK consumers are no longer seduced by the cut-price propositions but their appetite for premium-priced champagnes is plainly growing with rosé and prestige cuvées gathering momentum," said Champagne Bureau director Françoise Peretti. "We should not be surprised. What we see here is a reinforcement of that special status in the minds of its most loyal customers."

So the champagne industry's strategy for coping with a referendum vote that punished a perceived metropolitan elite is to give that elite something more expensive to quaff. Typical of the new wave of specialist cuvées is Perrier-Jouet's new Blanc de Blancs – showcased at the event – which has just gone on sale in the UK for about £70 and has been chosen by the Ritz as its champagne of the month in April.

Thibaut Le Mailloux, spokesman for Comité Champagne which helped to organise the tasting, said: "Over the last 10 years the number of prestige cuvées has doubled and there is much to celebrate in this sector. The love affair that the British have for champagne is not going to go away – it is here forever."

Rebecca Smithers
Friday 31 March 2017
Source: The Guardian
---
---
Go-Wine Sharing and Promotion
Go-Wine's mission is to organize food and beverage information and make it universally accessible and beneficial. These are the benefits of sharing your article in Go-Wine.com
It Generates Free Traffic to your site.
Your Article Will Get Indexed Faster.
Your Google Rankings Will Rise. Google Rise Articles with Positive Participation & Contribution.
Your Article Will Reach New Customers and Audience. Go-Wine has a selected audience and visitors from over 120 countries.
You always receive credit - you will be cited accurately (Author, Website & Hyperlink).
The integrity of the Information is not compromised - you always will be linked to the most up to date version of your article.
Contact Us for more information.