Family Owned Forever- Rombauer Vineyards Is Authentic And Passionate
Posted: Nov 01, 2018
---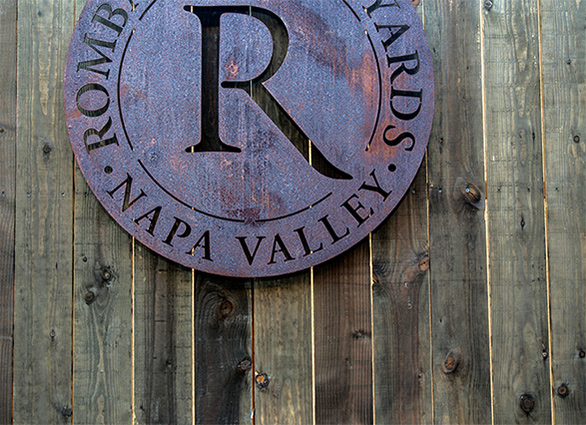 ---
by Andrew Chalk
I will confess. For decades, to the backbeat of people saying "we don't like too much oak" I have been a fan of big oaky Chardonnays. One of my standbys has been Rombauer Carneros. As other makers of oaky Chardonnay 'cut' the product (some even claiming a virtue of 'unoaked' Chardonnay, despite the glaring fact that this reduced the cost) Rombauer Carneros remained true.

Behind the scenes the family-owned winery was quietly expanding the range of wines that it made to include (as of today) 4 Chardonnays, a Sauvignon Blanc, 5 Zinfandels (the first one in 1990), a Merlot (the first one in 1983), 5 Cabernet Sauvignons (the first one in 1980, when it was custom crushed at Shafer Vineyards and barrel-aged at Stag's Leap Vineyards), and a trio of dessert wines.

The result is that my assumption that Rombauer stood for oak is not exactly true as it is not a complete description. Head winemaker Richie Allen (just the 3rd since the winery's founding in 1980) makes a range of styles. each reflecting the place where the grapes were grown. The winery owns 520 acres of vineyard land and leases an additional 100. Estate percentages on a wine-by-wine basis are: Cabernet 90%, Merlot 20%, Chardonnay and Zinfandel 50% each, Sauvignon Blanc 10% (and growing). One contract is based on a handshake agreement and goes back 23 years.

Rombauer was founded in 1980 by Koerner Rombauer, a commercial pilot for Braniff International Airways. A passenger, who was a St. Helena school official, told him about Napa real estate. Out of this encounter he eventually purchased a home and 18 acres near St. Helena. He volunteered at Conn Creek to learn winemaking and in 1976 bought an equity stake. He was so enthusiastic about working at the winery that sometimes his wife would bring his Captain's uniform to him at the winery for a quick change before he headed to San Francisco airport (this was before wine country invented traffic). In 1980, he sold the Conn Cree stake and invested the proceeds in his startup Rombauer Vineyards. The whole thing was self-financed other than a small bank loan. He also continued with Braniff part-time until 1988.

Quite a character, before passing away in 2018 he had collected some classic cars, including a legendary 1955 Mercedes Benz 300 SL Gullwing Coupe, and an example of the outrageous 1988 Lamborghini Countach. He also participated in philanthropy supporting cancer research and land conservation in the Napa Valley. He was instrumental in designing the Rombauer style of Chardonnay: ripe, buttery, soft, with a touch of residual sweetness that proved so popular and is so widely copied.


He was also instrumental in setting a conservationist example with the winery. Today, Rombauer is the most water-efficient winery in the Valley, using approximately half the average (per gallon of wine produced) amount of water typically used by the wine industry. As a consequence, they also produce much more concentrated waste water, which creates a different challenge, as it cannot be broken down by traditional processing methods without an extraordinary scale of processing equipment and evaporation ponds. To address the challenge, Rombauer is the first full-scale winery to utilize a system developed by M.I.T. engineers for Mars Missions. It not only breaks down highly-concentrated waste, but produces energy and, when fully operational, can provide water filtered and purified by reverse osmosis such that it is cleaner than the water from the City taps. They also produce at least 70% of their own electricity, via solar panels and are certified "Napa Green" and 'Fish Friendly Farming".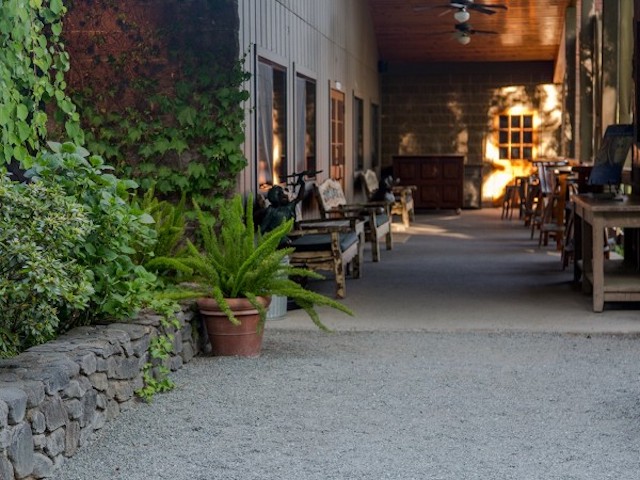 Today, CEO Rob Knebel sees housing as a major issue in the valley "The traffic problem does not start as a traffic problem." he says "People who work here can't afford to live here so they commute." He works on local boards trying to find solutions consistent with the character of the area. Also, the winery donated a house in St. Helena that it had owned to local school teachers so that they could live in the area.

The winery is now in the hands of the second generation, Koerner "KR" Rombauer III and Sheana Rombauer. Robert "Bob" Knebel is President and Chief Executive Officer and comes from a senior sales background in general aviation. His passion for wine led him to make the big switch to the wine business. In the next generation Sheana's daughter, Reagan Rombauer Blackwood, is sales and marketing support manager. At a time when family-owned and run wineries are selling up to wealthy incomers the principals of Rombauer are defiant that they will not.

At a recent tasting we went through examples of some of their table wines. My notes are below but all represent excellent examples of their types.

2017 Napa Valley Sauvignon Blanc represents a superior interpretation of New World Sauvignon Blanc: more fruity than examples from the Loire in (cooler) northern France. less minerally than South African examples, and less ferocious in its acidity than New Zealand examples. It nonetheless has enough acidity to pair with many foods and we enjoyed it with sushi.

2017 Carneros Chardonnay was as I expected. Lush, fruity, buttery, tender phenolic backbone and a hint of residual sugar make this a crowd pleaser and the object of much copying. Paired with sushi, scallops and other seafood items, this wine will stand up to strong sauces a well.

2015 Napa Valley Merlot If you still harbor a 'Sideways' prejudice against Merlot, remember that Miles stole from his mother. Would you trust a character like that to recommend your wine? More seriously, the 'bad' Merlot of the 1980s has been pulled up or grafted over and the product coming out of California nowadays is world class, and a distinctively different expression of the grape that I expect to be labelled 'the California style' anyday by some sage. This wine can be its ambassador: bright, fruity, built on a complex mesh of forest floor flavors and bouquet, and heartwarming in the finish. Uncannily it is both gloriously enjoyable now and sufficiently tannic to suggest ageing for 5-8 years.

2014 Diamond Selection Cabernet Sauvignon With its nose of slightly herbal aromas, lead pencil, black cherries and just a hint of pyrazines that is enough to be inviting, not enough to be a floor. What some tasters might cll greenness. The plush tannins give this wine both affinity with red meat dishes now and a promise of a decade of successful ageing. It performs on a par with boutique Naa Cabernet Sauvignon and that makes the price a bargain.

2016 Rombauer Zinfandel
This wine is a blend of grapes from El Dorado (60%), Sierra Foothills (23%), Lake (14%) and Napa (3%) counties. It packs forward fruit of boysenberries, raspberries, and blackberries. Great depth and quality with alcohol to match (15.9% ABV).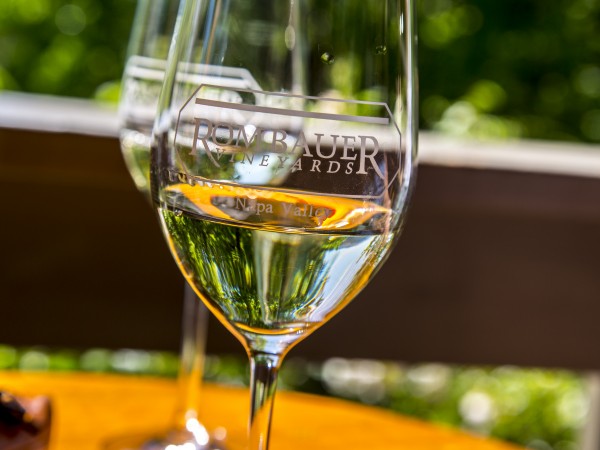 By Andrew Chalk
November 1, 2018
Source: Go-Wine.com



---
---
Go-Wine Sharing and Promotion
Go-Wine's mission is to organize food and beverage information and make it universally accessible and beneficial. These are the benefits of sharing your article in Go-Wine.com
It Generates Free Traffic to your site.
Your Article Will Get Indexed Faster.
Your Google Rankings Will Rise. Google Rise Articles with Positive Participation & Contribution.
Your Article Will Reach New Customers and Audience. Go-Wine has a selected audience and visitors from over 120 countries.
You always receive credit - you will be cited accurately (Author, Website & Hyperlink).
The integrity of the Information is not compromised - you always will be linked to the most up to date version of your article.
Contact Us for more information.