Silence Of The Somms
Posted: Oct 18, 2018
---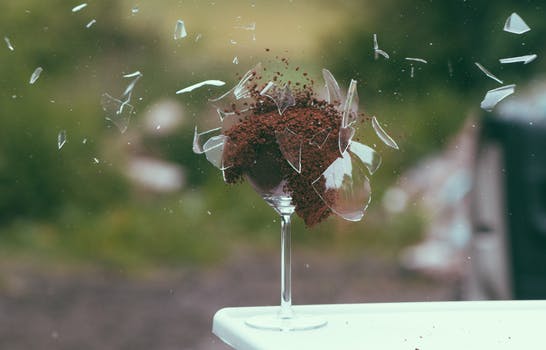 ---
This article by Don Kavanagh asks some critical questions.

At Wine-Searcher we have somm questions...

If silence is golden then the Court of Master Sommeliers is the new El Dorado.

A week on from a foundation-rattling revelation that one of its senior Masters had leaked information about this year's MS tasting exam, there is still a deafening silence emanating from the Court.

Social media has been buzzing with the story, as the somm community comes to terms with what happened – that 23 candidates for the top rung of the profession have had their dreams shredded and that they will have to pass a famously difficult exam twice in order to qualify as Master Sommeliers.

Following our story last week naming the MS who has been removed from the Court's website, online discussion of the incident became frenzied. But one voice was conspicuously silent on the whole affair: the Court of Master Sommeliers Americas.

Two bland press releases were all that the CMS have deigned it necessary to put out by way of a response; one mentioned that something had happened, the other talked about resit options for the affected candidates. No mention of trivial topics like how this whole mess came about in the first place, just enough information to suggest that, effectively, it was all in hand and there was nothing to see here. At a time when the somm community is really gaining traction in the wider consciousness, through books and film, this is a backward step.

Earlier this week, we emailed the CMS with some specific questions. We didn't even receive so much as an acknowledgement of our email, so we'll ask them again here, along with a few more that occurred to us, and invite readers to ask the same questions – or any others you might have yourself – on our social media channels.

1. Is this a one-off incident? Can the board offer assurances to the wider somm community that its processes are robust enough to be able to rule out the chance of this happening more than once? How can anyone be sure that this hasn't happened before?

2. What was the motive behind this particular incident? Was it done out of greed or out of a misplaced affection between mentor and candidate? If it was the latter, how do you prevent it reoccurring?

3. What measures are being introduced to ensure this won't happen again? Putting the entire incident down to the "one bad apple" scenario won't wash, so what specific actions are being taken to make sure other candidates don't have to go through the same heartbreak?

4. Can the board make any assurances that lower levels of qualification have not been affected at any stage along the way? The Advanced level also requires a tasting test, are there guarantees that all of these have been carried out properly?

5. How much influence do distributors have in the makeup of the tasting exam? Is it possible for distributors to pass on potential tasting wines to candidates? How closely guarded is the final tasting list i.e. how many people know what is on it?

6. Why has the European arm of the Court of Master Sommeliers maintained an even more tight-lipped silence? Where is the reassurance from across the Atlantic, or is the European Court now worried about the US operation?

7. Notwithstanding the possibility of legal action being pursued by the Court, does the board think that a blanket "No comment" will reassure candidates and students of the integrity of the qualifications process? Does the board really think that this issue will simply go away?

By Don Kavanagh
October 16, 2018
Source and Complete Article: Winesearcher.com
---
---
Go-Wine Sharing and Promotion
Go-Wine's mission is to organize food and beverage information and make it universally accessible and beneficial. These are the benefits of sharing your article in Go-Wine.com
It Generates Free Traffic to your site.
Your Article Will Get Indexed Faster.
Your Google Rankings Will Rise. Google Rise Articles with Positive Participation & Contribution.
Your Article Will Reach New Customers and Audience. Go-Wine has a selected audience and visitors from over 120 countries.
You always receive credit - you will be cited accurately (Author, Website & Hyperlink).
The integrity of the Information is not compromised - you always will be linked to the most up to date version of your article.
Contact Us for more information.