Mcdonald's Pulls Artificial Preservatives From Burgers
Posted: Sep 27, 2018
---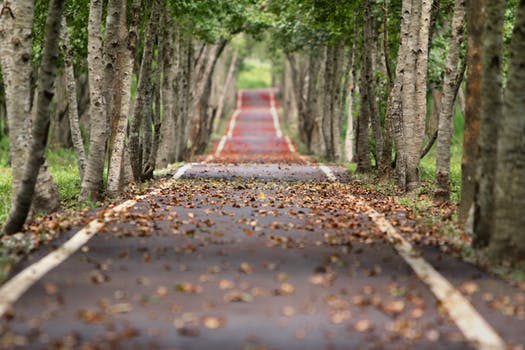 ---
Company removes artificial preservatives, flavors, and colors from its lineup of classic burgers.
The move comes about a year after the burger chain rolled out fresh Quarter Pounder patties to all U.S. locations.

McDonald's announced September 26 that it is removing artificial preservatives, flavors, and colors from seven of its classic burgers.

All U.S. locations will now serve hamburgers, cheeseburgers, double cheeseburgers, McDoubles, Quarter Pounders with Cheese, double Quarter Pounders with Cheese, and Big Macs that no longer contain artificial preservatives, artificial flavors, or added colors from artificial sources.

McDonald's USA president Chris Kempczinski said in a statement that this change follows in step with other moves the company has made to serve better ingredients, including pulling artificial preservatives from Chicken McNuggets and committing to serving cage-free eggs by 2025.

"We know quality choices are important to our customers, and this latest positive change to our classic burgers demonstrates our committed journey to leading with the customer and building a better McDonald's," he said.

The move also comes about a year after the burger chain rolled out fresh Quarter Pounder patties to all U.S. locations. Those burgers are now prepared with never-frozen beef patties that are cooked to order.

According to the company, this latest change to the classic burgers was made possible by removing artificial preservatives from American Cheese, Big Mac Special Sauce, the regular bun, the Quarter Pounder Bun, and the Big Mac Bun. Pickles will still have artificial preservatives, but customers can ask for them to be removed.

In an interview with QSR earlier this year, McDonald's CEO Steve Easterbrook illustrated the many changes the company is making in order to keep pace with customer demand. Outlined by McDonald's Velocity Growth Plan, that has included Experience of the Future store prototypes with ordering kiosks, a delivery partnership with Uber Eats, and menu evolutions that incorporate cleaner, more sustainable ingredients.

"Fundamentally, I never want us to lose touch with where the customer is at and where they're heading, because the minute you take your eye off that, you tend to lose your way," Easterbrook said at the time. "The world is moving at an ever-faster pace, and today's the slowest the world's ever going to move, but today is also the quickest it's ever moved so far. That's just the conundrum we have."

By Sam Oches
September 26, 2018
Source: QSRmagazine.com
---
---
Go-Wine Sharing and Promotion
Go-Wine's mission is to organize food and beverage information and make it universally accessible and beneficial. These are the benefits of sharing your article in Go-Wine.com
It Generates Free Traffic to your site.
Your Article Will Get Indexed Faster.
Your Google Rankings Will Rise. Google Rise Articles with Positive Participation & Contribution.
Your Article Will Reach New Customers and Audience. Go-Wine has a selected audience and visitors from over 120 countries.
You always receive credit - you will be cited accurately (Author, Website & Hyperlink).
The integrity of the Information is not compromised - you always will be linked to the most up to date version of your article.
Contact Us for more information.