Impress Every Guest With A Well-oiled Restaurant Front Of House
Posted: Sep 23, 2018
---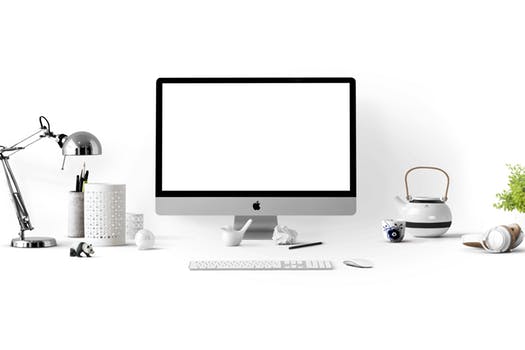 ---
Many restaurants consider their front of house to simply be a utility, a means to an end.
What they're mistaking is the crucial role front of house operations play in customer engagement, instead mis-categorizing it as the gate between pre-dining and dining. When leveraged correctly, the way your front of house operates can be a very valuable marketing and customer retention tool.

It's possible to raise the bar on standard hospitality operating procedures, improving your knowledge of the customer, and providing a better experience for your guests... and it all starts with your restaurant's front of house.

Your front of house is the first point of contact any and every guest has with your restaurant, establishing the baseline for their present – and future – experiences.

Making big changes to the way you do things in your restaurant can seem overwhelming, but remember: the road to success is always under construction. All things are difficult before they become easy.

Here are a few things to think about as you get started – or continue your journey – optimizing your front of house operations with the help of restaurant technology.

1. It Starts At The Host Stand
First things first - it's time to invest in technology that can help to efficiently manage your restaurant operations.

There is a lot of technology available to restaurants, but many still rely on pen and paper to manage the many moving parts involved in their front of house operations. Big mistake.

When a guest enters your restaurant for the first time - or the 10th time - their first interaction with your restaurant as a whole is with the host stand.

First impressions are very important. If a customer feels snubbed by the host/hostess because they're distracted by other responsibilities or feels the host/hostess is frantic and disorganized, it could set their entire dining experience off on the wrong foot. Make sure you are giving your host staff all the tools they need to make this touchpoint a success.

Restaurant technology can take a ton of stress out of managing your front of house operations, host stand included. Investing in a host management tool that can track guests, as well as organizing seating and wait-staff, is one way you can ensure that customers feel comfortable and accommodated from the moment they walk in the door.

2. Make The Most Out of Wait Times
Consider providing guests with an app or website that allows them to note their position on the waitlist – and perhaps the ability to pre-order an app or a drink while they're waiting.

If guests can see where they are in line, they are less likely to feel frustrated or decide the wait isn't worth it and proceed spend those dinner dollars elsewhere. And, by giving guests the opportunity to order drinks and apps ahead of time, you've given them something to look forward to enjoying once their table frees up.

Another idea is to integrate your waitlist technology with your restaurant's social media, giving waiting guests an entertaining way to better familiarize themselves with your brand. C'mon, who doesn't love a little social media stalking?

These simple enhancements to your waiting guest experience can do a lot for increasing the overall guest experience, as bored people tend to perceive their time waiting as lasting longer than those with an activity.

3. Consistency is Key
Your front of house staff is an extremely busy bunch, that's for sure, but are they really making the most out of their time?

Finding ways to increase productivity and efficiency within your restaurant is likely a top concern for management but it should also be a top priority for staff as well.

If you're interested to learn ways to help your restaurant staff work smarter, not harder, click here to read Toast's blog post about productivity hacks for busy restaurateurs.

Along with these techniques, adopting restaurant technology restaurant technology can help optimize the amount of time front of house spends on individual tasks, ultimately streamlining operations and reducing headaches.

Say, for instance, one host seats tables in a different order than another; this can lead to confusion amongst servers, which can dovetail into frustration for everyone else on staff.

Investing in a front of house software solution that organizes and facilitates the entire seating process – including updates about where guests are at in the dining experience, which server was seated last in the rotation, and so on – will eliminate inconsistency and ensure both a smooth and positive working environment and guest experience.

4. Know Your Audience
Retaining guests who have already dined with you costs five times less than acquiring new ones.

A key element in customer retention is providing guests with a great experience consistently so they can not only grow to trust your name and brand but likewise associate it with quality standards and service.

Understanding who your guests are and what in their opinion makes a dining experience great will help you win their repeat business.

Luckily, information about your guest's likes, dislikes, and preferences is no longer reliant upon server observation or gut feeling. Take what you have learned about your customers – dishes they like to order, days they like to visit, dietary restrictions, and any recorded takeaways from their previous servers – to kickstart your relationship building strategy.

If they always come in on Tuesdays, send them a promotion for a different day of the week, as a way to encourage them to try visiting on a weekend instead. Let your regular red wine drinkers know when a new California Cab has just arrived.

Guests prefer tailored offers and communications to ones that are clearly mass or not applicable to them. Remember: 80% of customers are more likely to patronize a business that personalizes the guest experience.

The Mews Tavern in Rhode Island, for example, has determining which weekday operating hours are slower than others via the data from their restaurant point-of-sale. To encourage more guests to visit during these times, they send promotions that promise two-for-one rewards points to guests on their loyalty program via their restaurant CRM.

They understand these guests want to earn points to redeem for rewards and prizes, while the business wants to get more butts in seats during a slow shift.

Operational Optimization
Humans are creatures of habit. Changing up the way you do things – especially the way you operate your business – is guaranteed to make you a little anxious at first.

In the restaurant industry, change is constant; if you want to thrive, not just survive in today's hyper-competitive restaurant landscpe, it's in your best interest to shake things up once in a while and try adopting new ways of thinking into your operations, especially your front of house operations.

By Samantha Watts
September 22, 2018
Source:POS.TOASTTAB.COM


---
---
Go-Wine Sharing and Promotion
Go-Wine's mission is to organize food and beverage information and make it universally accessible and beneficial. These are the benefits of sharing your article in Go-Wine.com
It Generates Free Traffic to your site.
Your Article Will Get Indexed Faster.
Your Google Rankings Will Rise. Google Rise Articles with Positive Participation & Contribution.
Your Article Will Reach New Customers and Audience. Go-Wine has a selected audience and visitors from over 120 countries.
You always receive credit - you will be cited accurately (Author, Website & Hyperlink).
The integrity of the Information is not compromised - you always will be linked to the most up to date version of your article.
Contact Us for more information.