11 Restaurant Manager Interview Questions To Ask
Posted: Sep 21, 2018
---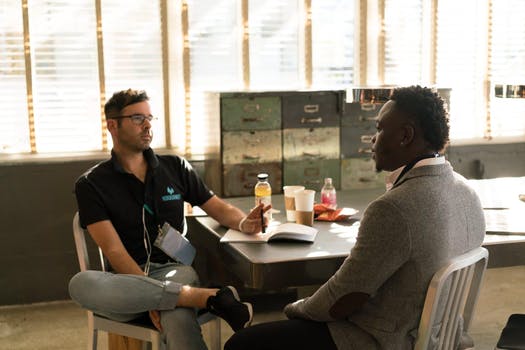 ---
In a recent article by 7Shifts, I learned that the average tenure for a restaurant manager is approximately four months and four days.
I was floored after learning that statistic, leaving me to realize that restaurant owners, general managers, and even floor managers must constantly be ready to interview candidates for managerial roles in restaurants.

I think it's safe to say that we've all been through the interviewing process; we've all been the interviewee and some of us have maybe even been the interviewer.

Regardless of which side you're on, understanding the breakdown of what an interview for a restaurant manager role is like is critical in finding or becoming the ideal candidate. Quite simply, the anatomy of a restaurant manager interview comes down to one thing: the interview questions.

Prepping for a job interview – whether you're the interviewer or interviewee – usually involves researching common interview questions and practicing your answers. For that reason, we've compiled 11 examples of restaurant manager interview questions that will help you weed out the best candidates or set yourself apart from the pack, depending on what side of the fence you're on.

But before we get started, there are are two important things to keep in mind with regard to interview prep for restaurant manager roles.

1. Use Your Time Wisely
The tough part about the interview is that time is limited.

How on Earth are you supposed to know if the candidate is a good fit after chatting with them for an hour? Truly getting to know someone can take quite some time, so using the time you have available with the candidate during the interview wisely is crucial.

When you enter, some light chit chat is standard but make sure to keep it to under a minute. Ask the questions you feel best gauge the candidate's fit for the role first so in the event that you run out of time together you'll be able to make an informed decision around next steps.

If you're being interviewed, be concise with your answers. Your job, as an interviewee, is to convince the hiring manager that you are the perfect fit for the role within the timeframe of the interview; that's hard to do if you can't organize your thoughts into concise – but impactful – answers. If you ramble on question one, then you're cutting into the time you would have been able to use answering questions two, three, and four.

2. Be Prepared
Study the candidate's resume ahead of time.

You're in a time crunch as is, you don't want to waste valuable time asking the candidate their professional life story when you could be learning about their multi-tasking skills. This goes back to using your time wisely — if you have an understanding of the candidate's general background beforehand you can be more efficient with your time and ask more targeted questions about their history.

If you're the candidate, do your research. Check out the menu. Read Yelp reviews. Heck, maybe go out to eat at the restaurant beforehand and hone in on their concept. Walking into an interview with this knowledge will really blow away your interviewer.

And of course, being prepared means coming with restaurant manager interview questions. Below are some of the best examples you might see in a great interview.

1. Tell me about yourself.
A rich answer to this question will give insight into personal interests as well as professional goals. Understanding a person's hobbies, personality traits, and ambitions will also determine how they'll mesh with the rest of the team and with guests.

2. It looks like your longest tenure at one restaurant was X. What made you stay that long?
This question will likely cover a person's commitment to their role and more importantly, the business. It also identifies what someone looks for in a role and why he or she might be a good fit at one restaurant over another.

3. What drove you to look for a new opportunity?
Ideally, an answer to this will shed light into an individual's desire for growth, showing ambition and forward thinking. It's not uncommon for this question to lead to a discussion about the relationship between the candidate and their supervisor.

This is useful information, because we all know that negative commentary about previous employers is a huge red flag.

4. What was your role in budgeting and finances in your last position?
This answer should dig deep into the importance of monitoring labor against revenue, and of course, inventory.

Having a detailed answer to this question ensures that there's a strong understanding of the goals of any restaurant operation and the impact of their role on successful business decisions.

5. Tell me about a time you positively impacted a restaurant's finances. What did you do specifically or differently that caused the boost?
Was there a situation where the candidate increased the bottom line or decreased labor costs without losing an employee?

This question can be very telling, especially if your restaurant has specific goals or areas of pain that you're trying to address.

6. Tell me about the last team you led. (What was the dynamic like? Did you hit your goals? How did you handle inter-staff conflicts?)
It's vital to understand the relationship between a restaurant manager and their employees, and ss we know, employee performance directly impacts the customer experience.

The way a candidate answers the prompt "tell me about the last team you led" can trigger a million smaller questions about the candidate's effectiveness as a manager. Say, for instance, they describe being great at conflict resolution, the hiring manager can then ask questions around managing conflicting personalities, employee retention, and the like.

7. As the saying goes, 'the customer is always right'. Tell me about a time where you knew the customer wasn't right and how you dealt with it?
Providing a positive, diplomatic answer here shows a level of professionalism that is required when communicating with restaurant customers – unruly and otherwise.

A restaurant manager is someone who is composed, understanding, and empathetic to guests, regardless of the situation. Anything else shouldn't be tolerated!

8. Tell me about the last rockstar employee you had on your team.
This should be a direct reflection of the expectations that this person holds for not only the rockstar on the team, but for the entire team.

Plus, it's also good to note the respondent's demeanor in his or her response. Observe the pride they exude when speaking highly of someone on their team. If it's not there, the candidate may not be the best fit.

9. Tell me about your experience recruiting employees for your team.
Having an answer that shows a proven track record of holding high standards is something to look for when talking about hiring new employees. What kind of people does the candidate look for and is that in line with your restaurant's goals?

Because of the high turnover rate in restaurants, it can sometimes be tempting to hire any able-bodied person to work the floor or the line. Hiring for quality – not quantity – is of utmost importance, and providing or hearing an answer that reiterates this philosophy is a must-have.

10. What would you see as areas of improvements for this restaurant, and what do you think we do well today?
Needless to say, this question will weed out candidates who have taken the time to prepare for the interview by visiting your restaurant. If they've never actually been to your restaurant, why do they want to work for you and how do they know they'd enjoy it?

Beyond that, this question provides the opportunity to showcase how the candidate gives constructive feedback. Someone who glosses over areas of improvement is passive and can be toxic in a restaurant environment. It also allows opens the discussion to understand what areas need to be influenced by a new, fresh manager!

11. What questions do you have for me?
This one's a given.

A candidate for a restaurant manager position should always have questions. If a candidate is truly interested in a role and organization, they will be naturally curious to learn all that they can. As an interviewer, when a candidate asks questions, interpret their curiosity as passion; questions also ensure the candidate understands the nature of the role completely.

By Cameron Olshansky
September 20, 2018
Source: POS.TOASTTAB.COM
---
---
Go-Wine Sharing and Promotion
Go-Wine's mission is to organize food and beverage information and make it universally accessible and beneficial. These are the benefits of sharing your article in Go-Wine.com
It Generates Free Traffic to your site.
Your Article Will Get Indexed Faster.
Your Google Rankings Will Rise. Google Rise Articles with Positive Participation & Contribution.
Your Article Will Reach New Customers and Audience. Go-Wine has a selected audience and visitors from over 120 countries.
You always receive credit - you will be cited accurately (Author, Website & Hyperlink).
The integrity of the Information is not compromised - you always will be linked to the most up to date version of your article.
Contact Us for more information.