The Decline Of Home Cooking: Why More People Are Choosing To Eat Out
Posted: Sep 07, 2018
---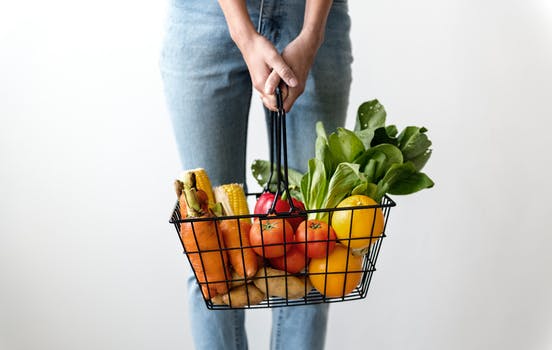 ---
Take a look at your bank statement, right now.
What percentage of it was spent on restaurants?

If you're in the restaurant industry, I'm sure the number doesn't surprise you. But if you're not, you might find that you've been eating out a lot more than you used to.

The average household spends an average of $3,008 per year on dining out, the Bureau of Labor Statistics reports, and according to Nielsen, the total amount of money spent on food "away from home" (vs. at home) has risen 94% since 2003.

why more people are choosing to eat out

In a Harvard Business Review study, researcher Eddie Yoon found that Americans fall into one of three groups:

15% said they love to cook
50% said they hate to cook
35% are ambivalent about cooking

As a result, and because technology is more widely available, more people are choosing to eat out… or deliver food to their home. This could spell disaster for the grocery industry, or it could result in a significant change in the way we shop, forever. Either way, home cooking as a pastime could be on the decline.

Why? Let's dive in.

Lines at Restaurants Are Becoming a Thing of the Past

Whether the queue is full of office workers waiting to place an order at a busy lunch spot, families waiting to get seated at a casual dining establishment, or servers lining up at the POS terminal to send orders to the kitchen, restaurants are always full of lines.

Most people hate waiting in line — especially when they're hungry. It can be easier to stay home and eat what's in the fridge. However, there are a number of emerging technologies that help restaurants cut down on lines, or line bust, meaning hungry guests get the food they want faster:

Automation - Kiosks allow guests to walk into a restaurant, tap a screen, and receive their order. It's as easy as that.

Optimized space - Many restaurants are optimizing their space to allow for different eating styles. Some cafes, such as Tatte Bakery, allow you to order ahead through their online ordering platform and then pick up at a nearby store.

Handhelds - Handheld POS systems allow fast casual restaurant workers to take someone's order in the line, instead of at the register.

You Can Have It Your Way — Literally
A 2014 report from the market research firm NPD Group shares that, since 2001, under 60 percent of meals eaten at home have actually been cooked at home. (Both the NPD and Nutrition Journal studies were referenced by the Washington Post in a 2015 article, The Slow Death of the Home-Cooked Meal.)

People like choices and autonomy. And most working professionals these days crave convenience more than anything else. Cooking at home takes time, money, and –often – prowess that many would rather not master.

The exception, of course, is meal kits. Learn more about how the novelty of meal kits is affecting the restaurant industry here.

What makes a restaurant so convenient? Many features in restaurants, especially fast casual dining restaurants, help guests get their food fast:

Kiosks - On many kiosks like Toast Kiosk, customers can place orders through a touchscreen, customize their selections, and route their orders directly to the kitchen.

Online Ordering / Delivery - Guests can order delivery through online ordering platforms easily, on their computer, and earn rewards. When these platforms save your credit card information, it's even more convenient.

Order Ahead - Order ahead apps allow guests to order food to be picked up at the restaurant. It's a common practice for lunch.
Hospitality Is King
In 2007, Danny Meyer wrote the book, Setting the Table: The Transforming Power of Hospitality in Business.

"[A hospitalitarian is] someone with a very high "HQ"—or hospitality quotient. It's someone whose emotional makeup leads them to derive pleasure from the act of delivering pleasure…

Don't judge a restaurant by the honest mistakes it makes; do judge a place by how effectively and thoughtfully it strives to overcome those mistakes!

People will generally forgive an honest mistake when someone takes responsibility for it with genuine concern."

This concept of enlightened hospitality, or the feeling of delivering a product that is special in a restaurant, still rings true today. Technology can help, instead of hinder, the restaurant experience. For example, with Toast Go, servers can send orders directly to the kitchen in a few taps, and it's as easy as using a cellphone. That means more tips, but also a better experience for guests.

The Future of the Restaurant Industry is In Your Hands
With more people choosing to eat out than cook at home, the restaurant industry is thriving.

However, with a mass exodus to the cafes and restaurants, how will restaurants adapt?

We interviewed 15 restaurant leaders, such as Reza Shabani of Rice Kitchen, Max Seel of Oath Pizza, and Matthew Roy of Boathouse, for The Future of the Restaurant Industry, where we explore how technology will change the world of restaurants as we know it.

By: Allie Tetreault
September 7, 2018
Source: POS.TOASTTAB.COM
---
---
Go-Wine Sharing and Promotion
Go-Wine's mission is to organize food and beverage information and make it universally accessible and beneficial. These are the benefits of sharing your article in Go-Wine.com
It Generates Free Traffic to your site.
Your Article Will Get Indexed Faster.
Your Google Rankings Will Rise. Google Rise Articles with Positive Participation & Contribution.
Your Article Will Reach New Customers and Audience. Go-Wine has a selected audience and visitors from over 120 countries.
You always receive credit - you will be cited accurately (Author, Website & Hyperlink).
The integrity of the Information is not compromised - you always will be linked to the most up to date version of your article.
Contact Us for more information.