How Much Does It Cost To Open A Restaurant? [calculator]
Posted: Aug 19, 2018
---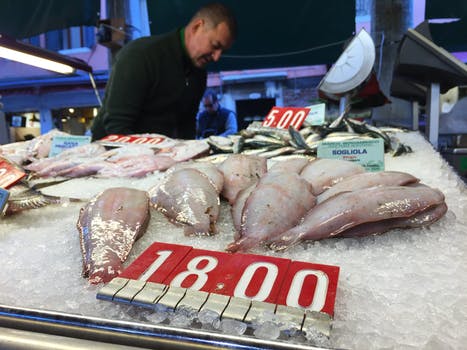 ---
How much does it cost to open a restaurant? I understand why people ask this question, because there was a time in my career when I was asking everybody I knew in the restaurant business the same thing. Problem is, this is a very difficult question to answer - mainly because of how many restaurant startup costs to consider.
Getting your restaurant concept off the ground will likely be your most challenging project as a restaurateur, but it will also be the most rewarding. In this post, we'll go over all of the financial costs that go into answering the question of how much it costs to open a restaurant.
The Cost to Open a Restaurant
Let's start with the hard numbers associated with opening a restaurant:
Median Cost to Open a Restaurant: $275,000
Average Low Cost to Open a Restaurant: $125,000
Average High Cost to Open a Restaurant: $555,000
Average Cost (With a Building): $425,000
Keep in mind that with so much variability, it's wiser to use an equation – or a custom restaurant opening calculator – to figure out your anticipated spend based on your specific scenario.
Restaurant Opening Cost = ~$450 per sq. foot
On average, the cost to open a restaurant is between $100 and $800 per square foot, with costs varying based on location, concept, size, materials, new or existing location, and equipment.
That's a range of $700 per sq. foot; for a restaurant operating out of hundreds or even thousands of square feet, that can add up quickly.
This range can seem confusing, but let me explain: once, I purchased a 1,500 sq. foot restaurant that was going out of business with all FF&E (Furniture, Fixtures, and Equipment) for $6,000, but then put only an additional $20,000 into it; conversely I have been part of projects built from the ground up, and have spent over $1,000,000 on a 5,000 sq. foot location.
There are too many variables involved in opening a restaurant to give a "one size fits all" answer. Having a thorough understanding of areas where you intend to spend your money will will offer more clarity on your final expected costs.
Assembling the Dream Team
We all know that restaurants tend to fail when they are underfunded. Undercapitalization will make an already difficult business more difficult to keep afloat. In order to avoid this trap, you must work with professionals every step of the way.
Here is a list of trades that you should consult as you plan to open your restaurant:
Real Estate Agents
Attorneys
Accountants
Architects
General Construction Contractors
Marketing Firms
Enlisting the help of the professionals above will ensure your job is being being done right, not just to code. Most professionals can get a job done to code, but only a professional with specialization in restaurants can get the job done right for you.
What to Expect
Failing to plan properly is the best plan for failure. The more expansive, experienced, and professional your team, the less surprises you will face as your project progresses.
Opening a restaurant takes a substantial time investment on top of the financial investment you've made (but at least it results in good Instagram content).
By nature, restaurants work on very small margins and have many moving parts, so a poorly designed layout can cost you thousands in additional labor and lost customers. A bland or off-putting lounge will discourage people to order a second drink or arrive early for a reservation. Spotty construction and poor equipment choices can cost you twice the price down the road than if you had just done it right the first time.
With all that said, here is a list of some of the largest restaurant startup costs.
1. Location
The most important decision you will be forced to make with regard to opening a restaurant will be location – I learned the hard way that good locations are expensive and bad locations are cheap for a reason.
Generally speaking, it's wise to spend the money on a better location that already has the foot traffic you desire rather than on marketing to you'll need other features.
Depending on your concept, you might also be in a position to look at new construction vs. an existing building and purchasing an operating restaurant vs. converting an existing commercial space to restaurant use. Each of these options have their pluses and minuses and will dramatically effect your upfront costs.
2. Interior Finishes & Equipment
Here's where all the little things start to add up:
You know that you need small kitchen equipment and large kitchen appliances; your restaurant will also need furniture and decorations to create comfort and atmosphere for your guests – and don't forget the back-end requirements like signs, lights, a music system, and a phone system.
It's easy to get carried away in this area, so careful budget planning is essential to controlling your opening costs. The biggest driver of the price range is kitchen equipment and furniture, largely pending on the size of your kitchen and dining room, respectively.
Price Range: $20,000 - $400,000

3. Pre-Opening Expenses
Everything needs to be ready to go the second you unlock the doors for your restaurant's grand opening.
You'll need to invest in a creating an efficient staff by devoting time to a proper training program. You'll also need to have plenty of inventory in your freezers and back rooms to get you through your opening period.
We're taking about food, plates, drinks, cups, water pitchers, and whatever else a customer may ask for.
Price Range: $20,000 - $120,000
4. Marketing
This section is contingent on exactly what kind of restaurant you're running. If you open up a franchised location, your advertising may be completely taken care of, but a new restaurant in a saturated market might require heavy advertising and promotional costs across various outlets.
If you're opening an upscale, urban eatery, you might work with PR agency to get coverage or you may be approached by a news outlet for details on a story about you.
Like every other part of opening a restaurant, the cost of marketing and PR depends on your concept, your competition, and other factors that only you - as the restaurant owner - can know for sure.
Price Range: $0- $35,000 c

5. Capital & Contingency
Even if your restaurant becomes a hit, it will still usually take some time to get things up and running. You need to plan for gradual sales growth and realize that your soon-to-be regular customers take a while to become regulars. Put aside some much-needed capital and contingency funding for your restaurant to get you through at least six months of unpredictable or low sales volume.
Price Range: $20,000- $250,000
6. Exterior Finishes
The restaurant shouldn't just look nice on the inside, and if you have any control over the exterior of your building, you may want to make some investments in outdoor design, lighting, and landscaping.
If not, you'll still need signs on the front of the building for people to know you're open for business.
Price Range: $1,000- $40,000
7. Organizational & Development Costs
This is probably everyone's least favorite part of opening a restaurant, but hands-down the most crucial. You'll definitely need to file (and pay) for your restaurant licenses and permits, make your insurance deposits, and even make utility deposits for gas, electric, and water.
This might take up as much time as it does money, so brush up on the necessary licenses and permits required to open a restaurant.
Price Range: $2,500- $200,000
8. Professional Services
First-time restaurant owners likely shouldn't go in blind. A general restaurant consultant – not to mention expert advice from architects, lawyers, and designers – wouldn't be unwise for a strong standout and opener for your restaurant.
Price Range: $0- $50,000
9. Technology
Last but not least is the modern technology that makes a restaurant run smoothly. All restaurants need a restaurant point of sale (POS) system and –depending on your concept – you'll likely need other features to help your restaurant run successfully.
Full service restaurants might want a handheld POS system to turn tables faster, and quick service restaurants might want a strong loyalty program.
All restaurant technology providers have different pricing models. Legacy systems are a flat rate that could run into the six-figure range, while newer POS providers have more manageable monthly fees. Because of that, it's best to reach out to a restaurant tech provider directly to see what their pricing looks like.
Bonus Cost: Franchise Fees
Clearly, this cost doesn't apply to you if your restaurant isn't part of a franchise, but if it is, be ready to write a hefty check. Here are some common franchise fees:
Popeye's: $50,000
McDonald's: $45,000 (+ $750,000 in liquid capital)
Moe's: $30,000
Jack in the Box: $25,000
Subway: $15,000
Long John Silver's: $10,000 - $20,000
Opening a Restaurant Without Closing Your Bank Account
Before you decide to open a restaurant, calculate how much money you have to spend and how much you're willing to front in each area (i.e. your renovations may need more funding than advertising).
Generally speaking, if you are looking at your first restaurant project, franchising will often have support teams to help you out. However, simply buying your way into a franchise doesn't mean you are simply going to succeed based off the brand name.
If you're planning to open a restaurant from scratch, budget smart and try to be precise as possible. While you could end up spending way more or much less than you had thought, starting with a reasonable budget will allow you to start figuring out the cost of opening your new restaurant.
Ready to open your restaurant? Download the free calculator today, and subscribe for the latest tips!
---
---
Go-Wine Sharing and Promotion
Go-Wine's mission is to organize food and beverage information and make it universally accessible and beneficial. These are the benefits of sharing your article in Go-Wine.com
It Generates Free Traffic to your site.
Your Article Will Get Indexed Faster.
Your Google Rankings Will Rise. Google Rise Articles with Positive Participation & Contribution.
Your Article Will Reach New Customers and Audience. Go-Wine has a selected audience and visitors from over 120 countries.
You always receive credit - you will be cited accurately (Author, Website & Hyperlink).
The integrity of the Information is not compromised - you always will be linked to the most up to date version of your article.
Contact Us for more information.