North Carolina: Will Wasteful State Spending Lead To Private Liquor Stores In Nc?
Posted: Aug 16, 2018
---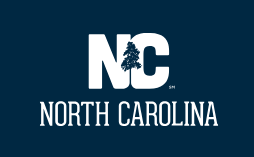 ---
The answer to the first question is that some people do "think it's weird" that the state controls all of the state's liquor stores. But those people have not had the power or political will to change the system — which answers the reader's second question. North Carolina is one of 17 states in which privately run liquor stores remain illegal.
Specifically, liquor stores are in the hands of the state government's Alcoholic Beverage Control Commission. It operates several hundred ABC stores in all of North Carolina's 100 counties — except for far-western Graham County, which is the state's only dry county.

But there is growing pressure to open up the market to private companies. There's a lot of money at stake. Liquor-by-the-bottle was a billion-dollar business in North Carolina in 2017, according to the ABC Commission, even with the state's restrictive rules. Just in Wake and Mecklenburg counties alone, home to Raleigh and Charlotte, people spent more than $280 million last year at their 48 local ABC stores.
'Frankly we just didn't want alcohol'
North Carolina politicians have long been suspicious of alcohol. And opponents of drinking have long been suspicious of North Carolina.

The famous temperance crusader Carrie Nation came to North Carolina in 1907 and said that Salisbury "was second only to Chicago as 'the whiskeyest-soaked city in the United States,' according to state government records. The next year, North Carolina residents voted to ban alcohol entirely — more than a decade before Prohibition took hold nationally.

After national Prohibition ended in 1933, North Carolina kept alcohol illegal for a few more years, until 1937, before legalizing it but with strict controls, many of which are still law.

"The ABC code is probably one of the most antiquated parts of North Carolina law, and it dates back to a time when frankly we just didn't want alcohol — but the feds had turned it over to us," said Republican Rep. Chuck McGrady, a state legislator from Hendersonville. "So we were one of the most controlled states. I would like to see us go free market."

McGrady has long been a proponent of loosening the state's alcohol rules and regulations. He's one of the legislature's biggest supporters of craft breweries, cideries and distilleries, and he's in charge of the House ABC Committee, which vets any proposed legislation related to alcohol in North Carolina.

After The News & Observer published an article detailing how an audit found the state's ABC Commission has wasted millions of dollars over more than a decade due to poor management and oversight, McGrady said he was working on a new law to end the ABC Commission's monopoly.

He's quick to say he doesn't want to totally privatize the liquor business in North Carolina. McGrady points to other areas of the United States where states license private businesses that can run liquor stores — meaning that the state can also revoke their licenses if they turn out to abuse them.

Obstacles to reform
McGrady said he expects to introduce his reform bill in 2019 and hopes to convince enough of his fellow legislators to go along.

"Passing alcohol legislation is always a heavy lift, and it's never a partisan thing," he said.

There are numerous special interest groups on both sides of the issue, who have supporters on either side of the aisle, ranging from Christian groups who oppose changes to business groups who want a free market.

Even though Jesus' first miracle recorded in the Bible was turning water into wine, during the wedding at Cana, several Christian denominations have taken up strong anti-alcohol positions — most notably the Baptist church, which has much influence in North Carolina.

In January the Christian Action League reported (in an article headlined "Alcohol, Alcohol, Alcohol, Alcohol!!!!") that its leader, the lobbyist and Baptist preacher Rev. Mark Creech of Johnston County, had emailed members of the North Carolina Senate urging them to keep strict control over the availability of liquor.

"... Limiting alcohol outlet density is a scientific and critical means for minimizing alcohol-related harms," Creech wrote. "It's simple marketing, the more outlets you have, the more alcohol sold and the higher the rise in dangerous consumption levels."

But it's not just religious groups who might oppose change. Getting rid of the ABC system would call into question thousands of people's jobs and hundreds of millions of dollars in the state budget.

And other politicians haven't always been as willing as McGrady to weigh in on alcohol laws, or to act once they have power.

When former Republican Gov. Pat McCrory was running for election, he made privatizing the state's liquor stores part of his campaign platform.

"Government should have teachers on the payroll, not clerks to sell booze," McCrory said in 2010, according to an Associated Press article.

That same year — which was the last year Democrats had control of the General Assembly — legislators did briefly consider privatizing the liquor system, according to News & Observer reports.

But the efforts fizzled out fast. In part, The N&O reported, that was because city and county government leaders objected: "Local government officials weren't happy with the talk of liquor-sales privatization or more state control. For many, liquor sales help boost their budget bottom lines. In communities where sales aren't substantial enough to generate much cash, the ABC stores still represent a little fiefdom to control."

And when McCrory was governor, from 2013 to 2016, he never made his privatization promise happen.

"It looked like that was something he was going to be about," McGrady said. "I talked to some of his people, and they said that was going to be a second-term thing, so oh well."

The current governor, Democrat Roy Cooper, has not taken a position on the issue. It was never a big part of Cooper and McCrory's contentious 2016 election — which largely focused on tax policy, education funding and HB2.

After the audit exposed years of wasteful spending at the ABC Commission, The N&O asked Cooper's office what he thought of that report, and also whether he supported any reforms to the state-run liquor business.

"The troubling findings in this audit reflect problems that began well over a decade ago," Cooper spokesman Ford Porter said in an emailed response. "Since this administration took office last year, we've changed leadership at the commission and directed it to be more careful with taxpayer dollars."

Porter later followed up with another statement: "The Commission should continue to address the audit findings so that the system operates with maximum efficiency and safety on behalf of taxpayers and consumers. We will review the recommendations of the Performance Evaluation Division when they are completed."

Recent reforms
While the state-run liquor business remains unchallenged by state politicians, in recent years the legislature has taken steps to loosen some of North Carolina's other long-standing "blue laws."

Last year the General Assembly passed the "brunch bill" allowing cities to vote on whether their stores and restaurants can serve alcohol before noon on Sundays. And a 2005 law raising the legal cap on the alcohol content for beer sold in the state helped kick-start the state's craft brewing boom. Craft distilleries are also now allowed to directly sell customers a single bottle of liquor once per year.

But at the same time, the legislature shot down a bipartisan "Craft Freedom" proposal last year to overhaul the state's beer distribution system. And it remains difficult for people or businesses in North Carolina to have liquor, wine or beer shipped directly to them from out of state.

By Will Doran
August 15, 2018
Source: Newsobserver.com
---
---
Go-Wine Sharing and Promotion
Go-Wine's mission is to organize food and beverage information and make it universally accessible and beneficial. These are the benefits of sharing your article in Go-Wine.com
It Generates Free Traffic to your site.
Your Article Will Get Indexed Faster.
Your Google Rankings Will Rise. Google Rise Articles with Positive Participation & Contribution.
Your Article Will Reach New Customers and Audience. Go-Wine has a selected audience and visitors from over 120 countries.
You always receive credit - you will be cited accurately (Author, Website & Hyperlink).
The integrity of the Information is not compromised - you always will be linked to the most up to date version of your article.
Contact Us for more information.