China's Thirst For Wine Is Outpacing The Rest Of The World. Here's Why
Posted: Aug 14, 2018
---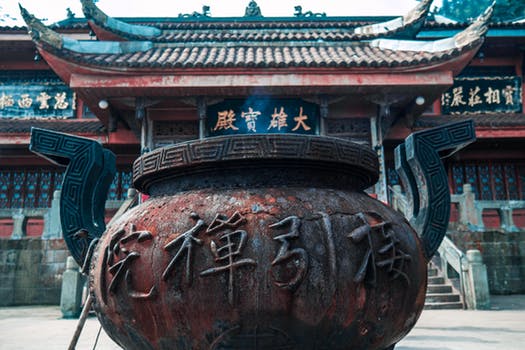 ---
China is set to outpace much of the rest of the world by 2020 and become the world's second-largest wine market. And a key driving force behind that may be e-commerce
With China set to out-drink the majority of the world by 2020 and online shopping habits becoming an increasingly important factor for businesses to consider, one could justifiably wonder whether the future of wine is coded within an Eastern IP address.

According to private bank Julius Baer's Wealth Report: Asia Luxury Wine Feature, released in May, China is set to outpace much of the rest of the world by 2020 and become the world's second-largest wine market. And a key driving force behind that may be e-commerce.

China is set to outpace much of the rest of the world by 2020 and become the world's second-largest wine market, according to private bank Julius Baer's Wealth Report: Asia Luxury Wine Feature, released in May.

According to Deloitte China's Luxury E-Commerce White Paper 2017, which looked at China's luxury spending habits, the nation ranked as the world's second-largest luxury market in 2016, just behind the United States, with a total sales volume of 498.3 billion yuan (HK$578.2 billion). It also shed light on the booming success of e-commerce in China. The paper found 10 per cent of total wine purchases in 2016 were made online. This is not surprising – China is home to online market giants JD.com, Tencent and Alibaba, which owns the South China Morning Post and its STYLE magazine.

"It's the fact that the brick-and-mortar wineshop infrastructure in China is just at a much earlier phase of development than it is in other markets in the world," says Hong Kong-based master of wine Sarah Heller. "The US, for example, has both a very well-developed visible retail market and also very strict interstate shipping laws that make e-commerce challenging."

Inter-state, or in China's case, inter-regional or interprovincial taxes, seem a non-issue. Another is the number of players competing for business.

"The online scene or the structure of the market is conducive to rapid growth because it's basically centred on a few really large players – Alibaba, JD.com, and to a lesser extent now Tencent with WeChat trying to enter the e-commerce space," Heller explains. "The nature of the regulatory environment where it's easy for wine to cross borders once it's in the country and the lack of development in the physical retail infrastructure are all reasons why online has become such a big portion of the market in China."

Premium delivery service JD Luxury Express delivers wine to nine cities across China.

JD.com, one of the largest online retailers for wine in China, is set to take a bigger piece of the online wine market by making the e-commerce experience seamless on the supply and demand sides.

"The business model we use [allows us to] fly directly to the vineyards for wine tastings and they don't have to worry about the customs declaration or international shipping," says Max Cao, general manager of global procurement, JD Worldwide. "By utilising JD.com's comprehensive international supply chain system, we can ship the wine from the vineyard to our customers directly."

The company employs an in-house team of buyers who purchase wine directly from 15 countries including France, Australia, Spain and the US. Last year, it offered roughly 8,000 brands and sold 40 million bottles of wine. Some of the most eye-catching names offered include Romanée-Conti, Pétrus and Château Lafite Rothschild. While prices can fluctuate depending on the label and vintage, JD.com's most expensive bottle retails at around 60,000 yuan. Late last year, JD.com also rolled out a new premium delivery service, JD Luxury Express, whose white-glove service is available in nine cities in China.

Hong Kong's decision to abolish duty on wine in 2008 opened the floodgates to wine consumption in Hong Kong and China.

The wine market has evolved significantly since 2008, when Hong Kong's decision to abolish duty on wine opened the floodgates to wine consumption in Hong Kong and China.

"[The wine industry] exploded," Heller says. "A big part of probably why the wine market grew in China was stimulated by Hong Kong's decision to try and become a wine-trading hub of Asia. On the other hand, you could say that it was the growing wine market in China that triggered Hong Kong to make that decision."

Since then, the interest in wine has not only fortified – it has also become sophisticated.

"Before, quite a lot of guests [in my experience] prefer only [select] brands like Château Lafite Rothschild and the big five," says Andy Au, who has been a sommelier since 2010 and is now the restaurant manager at Man Wah in the Mandarin Oriental Hotel, Hong Kong. Au, who also worked at Yan Toh Heen at the InterContinental Hong kong until last year, has had years of experience attending to guest, of whom a significant percentage are from China. He estimates that 30 to 40 per cent of diners at the InterContinental were from China. In the Mandarin Oriental, Chinese diners make up about 20 to 25 per cent of the number of total diners.

Au says the top five labels with the biggest brand recognition include: Château Lafite Rothschild; Château Margaux; Château Latour; Château Haut-Brion Graves and Château Mouton-Rothschild.

Younger Chinese consumers are becoming more adventurous in their tastes, having spent more time overseas to appreciate a more sophisticated wine culture, Au says.

Cao agrees. Consumers of high-end products are becoming younger, he says. "You can see different preferences between customers in their 30s and older customers," Cao says. "From the wine [industry] perspective, young people are more willing to try new brands and tastes."

It is not just the pace of wine consumption that excites people about China. Many are looking to China as the new promised land for wine production. Made-in-China wines are also benefiting from the greater interest in it, with wine-producing regions popping up all over the nation, from Ningxia, Shandong and Yunnan.

Shanxi is one of the best regions, Au says. "The climate, humidity, weather and temperature are quite similar to Bordeaux," he explains. "The soil, while not 100 per cent like France, is quite similar." Ningxia is also more suited to grow white wine "because the climate is colder, less humid and dryer", he adds.
WE CAN BE SURE THAT OUR PRODUCTS ARE AUTHENTIC. WE HAVE NOW ADOPTED BLOCKCHAIN TECHNOLOGY TO TRACE THE WHOLE PROCESS OF WINE, FROM THE PRODUCING AREAS TO THE CUSTOMERS. MAX CAO, GENERAL MANAGER OF GLOBAL PROCUREMENT, JD WORLDWIDE
The Ao Yun winery in Yunnan made news for being backed by luxury powerhouse LVMH. Its first vintage, a 2013, was well-received on its release in 2016. "Ao Yun is very, very good," Au says. "I know they put a lot of resources into that to grow the brand and the winery. The wine is very good and has potential to age well, but needs some time to build up their image in the China market."

Other Chinese wines making waves include Changyu, Silver Heights and Great Wall. Perhaps the one to look out for – and which could cement China's potential as a wine-producing country – is Domaine de Penglai. Also known as the "Lafite China Project", it is a venture in Shandong spearheaded by Domaines Barons de Rothschild, the parent company of Château Lafite Rothschild. Its wine is expected to make its debut in autumn this year.

Back in 2008, people "did not really know" what the really great Chinese wine regions were going to be, Heller says. "Ten years later, it seems quite clear that Ningxia is the most promising region – at least we think that now," she says. "But who knows how it's going to unfold. Wine regions are developed over hundreds of years – not tens of years."

Wines from Château Lafleur's 1992 vintage go on sale at Christie's Hong Kong in May

Despite the boom in the wine industry, e-commerce and logistics have their own logistical headaches. Wine is fragile, heavy, temperature-sensitive and vibration-sensitive, and its logistics can be "relatively expensive and complicated", Heller says. "Vibration is probably more of an issue for luxury wine that is older. The older the wine becomes, the more sensitive it becomes to factors like vibration because components of the wine fall out of solution and become sediment. And if your wine is vibrating and the sediment is interacting with the liquid, it can damage its ageing potential."

VIBRATION IS PROBABLY MORE OF AN ISSUE FOR LUXURY WINE THAT IS OLDER. THE OLDER THE WINE BECOMES, THE MORE SENSITIVE IT BECOMES TO FACTORS LIKE VIBRATION BECAUSE COMPONENTS OF THE WINE FALL OUT OF SOLUTION AND BECOME SEDIMENT
SARAH HELLER

The most critical problem is temperature fluctuation, Heller adds. "When the temperature goes way up or way down, it can push the cork out and that breaks the seal and obviously that causes problems with oxidisation," she explains.

Online providers are trying to tackle the issue of brand trust in a country known for fakes, as well as reassuring that the wines have been handled properly. JD.com is looking for a remedy by working closely with their suppliers.

"We can be sure that our products are authentic," Cao says. "We have now adopted blockchain technology to trace the whole process of wine, from the producing areas to the customers. Our customers can trace the whole process on their phones. This is a great effort to ensure the products are authentic."

Despite the hiccups that come up, the online market is looking promising – and we'll raise a glass
to that.

By Kim Soo-Jin 12
August 12, 2018 / UPDATED ON 14 AUG 2018
Source: SCMP.com
---
---
Go-Wine Sharing and Promotion
Go-Wine's mission is to organize food and beverage information and make it universally accessible and beneficial. These are the benefits of sharing your article in Go-Wine.com
It Generates Free Traffic to your site.
Your Article Will Get Indexed Faster.
Your Google Rankings Will Rise. Google Rise Articles with Positive Participation & Contribution.
Your Article Will Reach New Customers and Audience. Go-Wine has a selected audience and visitors from over 120 countries.
You always receive credit - you will be cited accurately (Author, Website & Hyperlink).
The integrity of the Information is not compromised - you always will be linked to the most up to date version of your article.
Contact Us for more information.