Is Your Restaurant Ready For Gen Z?
Posted: Jul 28, 2018
---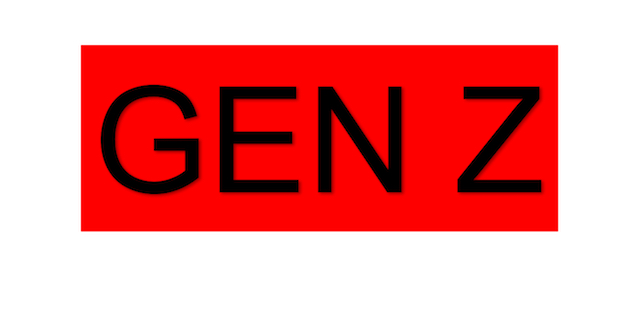 ---
If you have heard it once, you've heard it a hundred times: the only constant in life is change.

Just when you thought you'd mastered marketing to Millennials, in comes a new, elusive group ready to change the game and your marketing plan once again: Gen Z.

Before you go rolling your eyes, know this: Gen Z is poised to be responsible for nearly 40% of all consumer shopping by 2020. If your restaurant wants to thrive, not just survive, in the years ahead, it's in your best interest to learn more about Gen Z in order to turn them into loyal customers.

Who is this new post-Millennial generation? What makes them tick? Is your restaurant ready to hire, train, and retain these switched on, tech-savvy, brand-focused big spenders?

Who is Gen Z?
The first generation of true digital natives, the Gen Z cohort is born between 1996 and 2010. They're currently 65 million strong, and will represent 1/3 of the U.S population by 2020. Their impending spending power means you quite literally can't afford not to pay attention to them.

At the risk of lumping all of Gen Z into a homogenous group – something very contrarian to Gen Z's "I am my own unique brand" ethos – they do share some overarching, unique characteristics every restaurateur should be aware of:

Gen Z Loves to Snack
No, we're not talking about avocado toast. Snacking, in the digital realm, means consuming information in bite-size portions. To capture Gen Z's attention, businesses have to perfect the art of packing a big punch in a small package. Less is more, people!

Gen Z Prioritizes Authenticity.
Growing up in an ad-saturated digital landscape breeds mistrust. For Gen Z, culture is infinitely more important than corny sales gimmicks.

Gen Z doesn't see the value in digital advertisements—in fact, they're the first to switch them off if given the chance. Before they spend their time or their money, Gen Z looks to their circles of influence (friends, Instagram celebrities, businesses) for a helping hand in the decision-making process. They're not interested in editied, curated ad's, but real, authentic, reliable content from people and persona's they trust.

Gen Z Craves Connection.
Is Gen Z online a lot? Like, a lot? You bet—a whopping 74% of their waking hours, according to the folks at IBM. Despite spending considerable time on their phones and other devices, however, Gen Z jumps at the opportunity to take online conversations offline.

Even though they're probably Instagramming whatever's on the plate in front of them, those in-person meet-ups are – to Gen Z – time very well spent.

Gen Z Expects Ease.
Gen Z grew up with the world quite literally at their fingertips.

It's no surprise, then, that your average Gen Z expects everything to be only a few quick taps away. Time is of the essence and Gen Z is inpatient: 60 percent of Gen Z participants surveyed in IBM and The National Retail Federation's Uniquely Generation Z study said they refuse to use apps or websites that take long to load or are difficult to navigate.

This expectation is not to be confused with entitlement, however—living in an on-demand world is all they know.

Gen Z Lives For Brand.
What's a brand, anyway? For Gen Z, it's everything—for businesses and for themselves. Beyond just the physical self, Gen Zers have the added responsibility of managing a digital self; they're basically brand managers in training.

For a business to win a Gen Zers heart, it must provide opportunity for an active, two-way conversation, and communicate values that are in line with Gen Zers' personal brand. Gen Z values authenticity over everything.

Gen Z and Restaurants
Gen Z is a debt-averse generation, which means they're motivated to work hard to keep debt at bay or make it disappear. Taking note of the difficulty Millennials face with regard to student debt, 38% of Gen Z intend to work during college,

This begs an important question: if almost 40% of this group (who currently represents 26% of the U.S. population) is ready and willing to work, then why—and how—is the restaurant industry experiencing a labor shortage?!

The writing is on the wall: restaurant managers need to do a better job of proving they're worthy of Gen Z's time, money, and work ethic. Gen-Zers spend 78% of their hard-earned dollars on food, a stat that reinforces the importance of creating a Gen Z-friendly experience—digitally and IRL.

Making small tweaks to hiring and marketing practices can have the added benefit of helping managers fight against the restaurant industry's notoriously high employee turnover rate, too.

Reach Gen Z Where They Live on Social Media.
Gen Z's propensity to snack means there's only ever a small window for businesses to nab the spotlight. Because we know Gen Z eats, sleeps, and breathes social media, using video and other visual assets to show (not tell) your brand will help plot a storyline Gen Zers are excited to support.

Think And Act Long-Term.
Sure, they might have a short attention span, but Gen Zers are always thinking, planning, and saving for the long-term. Unfortunately, Gen Z is painted with the same "lazy, entitled navel-gazers" brush as the generation before them, but in reality they're one of the most financially responsible groups around.

Prove there are undeniable, long-term benefits for your restaurant staff, like flexible working arrangements, discounts or student offers, guaranteeing a spot in the roster next summer for top performers, or showcasing the potential for growth and advancement.

Embrace New Technologies.
Technology shapes virtually every facet of a Gen Zer's life. Not surprisingly, if you're suspected of being behind the times, you'll lose credibility and drop down the list of potential employers (and Friday night dinner options).

Gen Z respects employers who are tech-forward and actively look for new ways to integrate technology into their business. Think you can get away with a pen and paper schedule? Not a chance. Investing in employee scheduling software is a must—not a nice to have.
...

By Emily Brazill
July 27, 2018
Source and complete article: POSToast.tab.com
---
---
Go-Wine Sharing and Promotion
Go-Wine's mission is to organize food and beverage information and make it universally accessible and beneficial. These are the benefits of sharing your article in Go-Wine.com
It Generates Free Traffic to your site.
Your Article Will Get Indexed Faster.
Your Google Rankings Will Rise. Google Rise Articles with Positive Participation & Contribution.
Your Article Will Reach New Customers and Audience. Go-Wine has a selected audience and visitors from over 120 countries.
You always receive credit - you will be cited accurately (Author, Website & Hyperlink).
The integrity of the Information is not compromised - you always will be linked to the most up to date version of your article.
Contact Us for more information.