4 Reasons To Celebrate The Idea Of Robots In Restaurants
Posted: Jul 01, 2018
---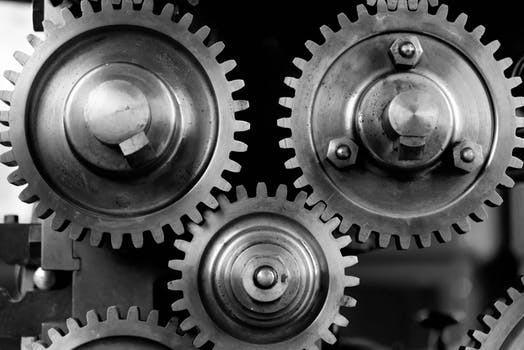 ---
Robots in restaurants?
Some have scoffed at the idea, dismissing it as a breach on human-delivered hospitality. Others have championed the notion as a cost-saving restaurant revolution that could also alleviate the restaurant staffing crisis.
Well, it's time to decide what your opinion is, because the day of robots in restaurants is finally here, in the form of Spyce restaurant in Boston.
I sat down with Michael Farid, co-founder & CEO of Spyce, and chatted with him about how he and his MIT classmates designed, developed, and successfully installed a robotic kitchen in their new restaurant.
Read on for four takeaways from our discussion on robots in restaurants, or listen to the full interview on The Garnish podcast below.
About Spyce: The Restaurant with a Robotic Kitchen
Spyce is a new restaurant in Boston founded by four MIT grads making history as one of the first restaurants to have a robotic and automated cooking process. Guests can choose one of seven customizable bowls from a self-order kiosk, and then a robot cooks their meal.


The robotic kitchen at Spyce has been highlighted in Bloomberg, The Boston Globe, and The Associated Press, among other publications. The restaurant group has also collaborated with award-winning chef and restaurateur Daniel Boulud.
Learn more about Micheal's hospitality philosophy and dedication to the guest experience — even with robots involved — below.
1. Robots in Restaurants Will Not Eliminate Human Employees
Of his robotic restaurant, Michael assures skeptics that "The purpose was never to remove people."
As of now, robots exist only in the kitchen at Spyce, and there are no plans to automate any task that demands human interaction.
The restaurant has at least two people working in it at all times: a front-of-house employee to welcome guests and guide them through the process, and a garde manger, who tops off the cooked dish with garnishes.
Neither of these roles can – at present moment – be done better by a robot than a human.
"There's still plenty of people involved in the process," Michael explains. "The idea of the robotics was definitely to make it more efficient, but not to remove the people entirely. People still prep the food, deliver it, and stock the robotic kitchen, and then all the front of house service as well as the garde manger, so there are still plenty of people required and still plenty of people who are absolutely critical and important to the process."
2. Robots Might Cure the Restaurant Turnover Rate
The dirty jobs in the restaurant industry tend to drive the most resentment. Cleaning hot pots as quickly as possible can be frustrating, mundane, and potentially dangerous. Also, falling into a rut of cooking the same seven dishes over and over again can cause a bit of indifference in any role.
Michael and the Spyce team are hoping their invention can circumvent the risk of high turnover in their restaurant. In fact, Michael's philosophy is that robots in restaurants will actually improve hospitality in his restaurant, since employees can focus all of their efforts on serving guests instead of on the mundane.
"We saw the robotics as an opportunity to add hospitality to our restaurant," he explains.
Additionally, there are fewer people working in restaurants this year than any other time this decade, and many businesses have spots that cannot be filled. Replacing these vacancies with robots – at Spyce, at least – has been preserving their solid turnover rate.
3. Robots Keep Prices Low for Guests
Spyce's bowls cost only $7.50 at lunch or dinner. For a fresh, sizable meal in the city of Boston in 2018, that price point is practically unheard of.
"The goal was to serve a really delicious meal at a really affordable price," Michael says. "The robotics enable us to serve all of our bowls at $7.50, which is a really affordable lunch or dinner in Boston."
The bowls are also consistently prepped and cooked by the robots, which eliminates worries of food waste, incorrect orders, and inconsistent quality.
4. Robots Don't Destroy the Restaurant Experience
Turns out a robotic presence in restaurants doesn't deter guests from the experience.
"People come in and they're initially thrilled by seeing the robotics, but pretty quickly after they take a seat and get to eating, they're back to their typical behavior in a fast casual restaurant."
Michael says this is because the robots don't define the restaurant experience – they simply enhance the behind-the-scenes operations.
"The experience with interacting with a robot is a pretty short, fun experience. But it really doesn't dominate the experience," Michael says.
Robots in Restaurants
While robots may not be replacing cooks in every restaurant, the die has been cast and we now know the once-dreamed phenomenon of robots in restaurants is possible. We're still a ways away from robot waiters and waitresses, robot head chefs, and robot GMs, but one more aspect of the industry has been automated in what – so far – seems to be a positive way.
What does this mean for your restaurant? Well, it might not be cost-effective to hire a team of engineers to build a similar product, but there's something to learn from Spyce here – and that is that automation of everyday tasks to empower staff to do their best work is worth researching. Keep an eye on restaurants like Spyce, who may be trailblazing a new industry standard.
At the end of the day, robots in restaurants can improve staff engagement and the overall guest experience.
And what's so robotic about that?
---
---
Go-Wine Sharing and Promotion
Go-Wine's mission is to organize food and beverage information and make it universally accessible and beneficial. These are the benefits of sharing your article in Go-Wine.com
It Generates Free Traffic to your site.
Your Article Will Get Indexed Faster.
Your Google Rankings Will Rise. Google Rise Articles with Positive Participation & Contribution.
Your Article Will Reach New Customers and Audience. Go-Wine has a selected audience and visitors from over 120 countries.
You always receive credit - you will be cited accurately (Author, Website & Hyperlink).
The integrity of the Information is not compromised - you always will be linked to the most up to date version of your article.
Contact Us for more information.