San Francisco Restaurants Can Not Afford Waiters. So They Are Putting Diners To Work.
Posted: Jun 27, 2018
---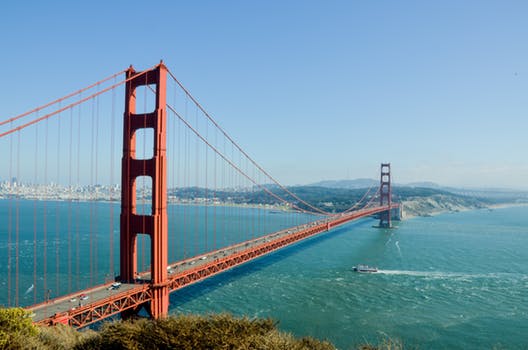 ---
The city offers a case study of how high housing costs alter the economics of everything else, including restaurant service.


SAN FRANCISCO — Souvla, a Greek restaurant with a devoted following, serves spit-fired meat two ways: in a photogenic sandwich, or on a photogenic salad, either available with a glass of Greek wine. The garnishes are thoughtful: pea shoots, harissa-spiked yogurt, mizithra cheese.

The small menu is so appealing and the place itself so charming that you almost forget, as a diner, that you have to do much of the work of dining out yourself. You scout your own table. You fetch and fill your own water glass. And if you'd like another glass of wine, you go back to the counter.

Runners will bring your order to the table, but there are no servers to wait on you here, or at the two other San Francisco locations that Souvla has added — or, increasingly, at other popular restaurants that have opened in the last two years: RT Rotisserie, which is roasting cauliflower a few blocks away; Barzotto, a bistro serving hand-rolled pasta in the Mission district; and Media Noche, a Cuban sandwich spot with eye-catching custom tilework.

Inside these restaurants, it's evident that the forces making this one of the most expensive cities in America are subtly altering the economics of everything. Commercial rents have gone up. Labor costs have soared. And restaurant workers, many of them priced out by the expense of housing, have been moving away.

Restaurateurs who say they can no longer find or afford servers are figuring out how to do without them. And so in this city of staggering wealth, you can eat like a gourmand, with real stemware and ceramic plates. But first you'll have to go get your own silverware.

"Souvla was the beginning of this whole new onslaught of things that in every single way look like a full-service restaurant — nice décor; good wine list; tasty, healthy foods. It's much more chef- and ingredient-driven," said Gwyneth Borden, the executive director of the Golden Gate Restaurant Association. "But it's 'take a number and go to a table.' "

Restaurateurs in San Francisco, like Souvla, have taken a model familiar to fast-casual, cafeteria-style places, and pushed it further up the fine-dining food chain.CreditJason Henry for The New York Times
She regularly hears from restaurateurs considering the model, who want to create the Souvla of Mexican, the Souvla of Italian. (Souvla is apparently to Bay Area restaurants what Uber is to gig-economy start-ups.)

Restaurateurs here have taken a model familiar to taquerias and fast-casual, cafeteria-style places like Sweetgreen and Chipotle Mexican Grill, and pushed it further up the fine-dining food chain. Call it fast-fine, they suggest, or fine-casual. Or counter service "in a full service environment" that includes $11 cocktails and $22 pan-roasted salmon.

Such hybrid restaurants are spreading to other high-cost cities, and they fit what analysts say is growing demand for more flexible dining options. But here, the extreme economics have rapidly made the model commonplace.

San Francisco's tech riches have fed demand for restaurants — and some wealthy tech workers have decided they would also like to be partners in a restaurant, opening up more investment. But as those highly paid workers have also driven demand for scarce housing, the city has struggled to keep lower-wage workers afloat.

On July 1, the minimum wage in San Francisco will hit $15 an hour, following incremental raises from $10.74 in 2014. The city also requires employers with at least 20 workers to pay health care costs beyond the mandates of the Affordable Care Act, in addition to paid sick leave and parental leave.

Despite those benefits, many workers say they can't afford to live here, or to stay in the industry. And partly as a result of those benefits, restaurateurs say they can't afford the workers who remain. A dishwasher can now make $18 or $19 an hour. And because of California labor laws, even tipped workers like servers earn at least the full minimum wage, unlike their peers in most other states.

Enrico Moretti, an economist at the University of California, Berkeley, estimates that when housing prices rise by 10 percent, the price of local services, including restaurants, rises by about 6 percent. (The median home price in San Francisco has doubled since 2012.)

So burgers get more expensive as houses do. But even wealthy tech workers will pay only so much to eat one. "If we were to pay what we need to pay people to make a living in San Francisco, a $10 hamburger would be a $20 hamburger, and it wouldn't make sense anymore," said Anjan Mitra, who owns two high-end Indian restaurants in the city, both named Dosa. "Something has to give."

By Emily Badger
June 25, 2018
Source: NYTimes.com
---
---
Go-Wine Sharing and Promotion
Go-Wine's mission is to organize food and beverage information and make it universally accessible and beneficial. These are the benefits of sharing your article in Go-Wine.com
It Generates Free Traffic to your site.
Your Article Will Get Indexed Faster.
Your Google Rankings Will Rise. Google Rise Articles with Positive Participation & Contribution.
Your Article Will Reach New Customers and Audience. Go-Wine has a selected audience and visitors from over 120 countries.
You always receive credit - you will be cited accurately (Author, Website & Hyperlink).
The integrity of the Information is not compromised - you always will be linked to the most up to date version of your article.
Contact Us for more information.