If Your Employee Scheduling Strategy Is Not Based On Sales Data, Trash It
Posted: Jun 19, 2018
---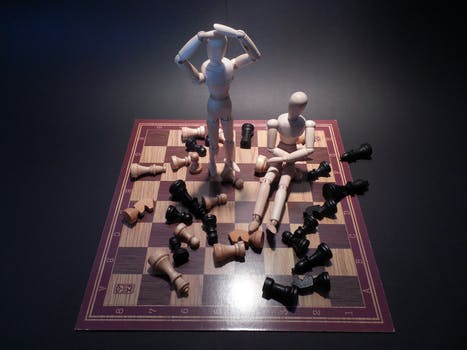 ---
If you are scheduling employees based on anything besides their performance and ability to generate revenue, stop right now.

You're making a huge mistake.

While employee scheduling technology solutions can help ease some of the logistical pain of tracking server availability and building schedules around said availability, many restaurant managers are losing sight of the bigger picture —maximizing profit – and their employee scheduling strategy is largely to blame.

By making data-backed scheduling decisions based on your servers' past performance – relative to their co-workers' performance, broken down by the meal period, menu item, and section – you transform the once mundane task of employee scheduling into a strategic revenue-generating channel.

3 Restaurant Employee Scheduling Mistakes to Avoid
Unfortunately, many restaurants rely on schedule planning methods that focus on aspects like server availability and seniority, rather than on each individual server's potential to generate revenue.

Although commonplace in the industry, employee scheduling strategies that do not leverage data in the decision-making process should be avoided.

Here are three of the costliest employee scheduling mistakes restaurant managers consistently make.

Employee Scheduling Mistake #1: Scheduling Staff Based on Availability
The thought of creating a shift schedule makes most restaurant managers cringe.

There are a lot of variables to consider, chief amongst them your employees' availability.

The National Restaurant Association states that only about 44 percent of restaurant employees are working full time in restaurants, making it highly likely that your employees are juggling more than one job; this means there are set days and times when they will be unavailable to cover shifts at your restaurant.

Factoring in normal requests for time off, sick days, and special circumstances – like an underage server's inability to work in the bar – juggling employee availability when creating your upcoming shift schedule is a sizable challenge to work through.

It's tempting to approach this typically taxing, time-consuming task with a strategy that solves the problem as quickly and efficiently as possible: Slot names in the spaces, check for conflicts and call it a day.

But, easy isn't always smart; no one ever got anywhere worth going by taking the easy way out.

You aren't doing your restaurant – or your bottom line – any favors if you're not using your schedule as a strategy for generating higher sales.

Employee Scheduling Mistake #2: Scheduling Staff Based on Relationships
Certain shifts and sections within your restaurant are coveted by your restaurant staff for their propensity to generate higher than average tips.

Maybe it's the bar area on a Friday night, or the large group seating area in the back. Regardless, it's a hot commodity that you, the restaurant manager, have ultimate authority in doling out to the most deserving on your restaurant staff.

Many restaurant managers decide who gets the "good" shifts and sections according to social hierarchies within your restaurant, oftentimes based on favoritism, seniority, a server's familial relation to important employees or owners, romantic relationships, etc.

This practice is both common and understandable. Successful restaurant owners and operators know how important growing and maintaining strong relationships between staff members is to your restaurant operations. Working in a restaurant can be high pressure and chaotic, and having a close knit group of colleagues to lean on is oftentimes the only way to keep your head above water and out of the weeds.

But, understandable or not, staffing based on relationships is a wasted opportunity.

Just because Greg is your boss' nephew doesn't mean he'll make your boss the most money in the hot section or shift. The server with the highest sales has the most potential to make the bottom line grow. Scheduling Greg in that slot, regardless of his social standing, simply doesn't make good business sense.

Employee Scheduling Mistake #3: Scheduling Staff Based on Seniority
There's an unspoken rule in many restaurants that 'good' shifts and sections are commonly reserved for employees who have been employed the longest.

It goes without saying that seasoned employees are very valuable, and pretty rare; With the restaurant industry's annual employee turnover rate hovering between 70 and 80 percent, it makes sense restaurant managers want to show their staff appreciation for loyalty.

Automatically sticking your most senior staff members on your busiest shifts, however, shouldn't be your go-to reward.

Servers with high social ranking in your restaurant –whether that be because of personal relationships or seniority – may not take it lightly if they're moved off their regular shifts and sections. Making staffing and scheduling decisions based on data helps smooth out those tough conversations; it's hard to argue with and feel resentment towards data.

There are a variety of other ways you can show appreciation and leverage the loyalty and knowledge of senior waitstaff without missing out on the opportunity to generate higher sales revenue by putting top performers on top shifts.

When you select staff for high value sections and shifts for any other reason than performance, you're leaving money on the table. How much depends on a number of variables, but suffice it to say that if you saw the actual number you wouldn't be happy.

Data Backed Employee Scheduling Decisions Drive Higher Sales
Putting your strongest sellers on your most crucial shifts requires some insight into your servers' performance.

Analyzing the shift sales total for each server is a good place to start, but you're going to need a deeper level of detail to identify your top performers and any specific areas for improvement on your staff.

Focus on the following three key areas to identify top performers: sales by server, item sales by server, and server tip amounts.

1. Analyze And Understand Every Restaurant Staff Member's Sales
You likely know who your top servers are, but based on what qualities? Customer satisfaction? Sales numbers? Warm personalities?

These factors matter, no doubt, but relying on subjective qualities rather than data isn't smart.

You may think that Stephanie is your top server because she typically has high sales by the end of the night; she also only works on weekends when it's always busy. Now, does she have high sales because she's truly a great server, or is it because she's only working busy shifts?

Look at the data to be sure.

To get an honest comparison of your entire staff's performance, it's important to eliminate anomalies in the data set. Remove servers who only work a couple of days. Remove servers who only serve at banquet events, etc. Any outliers in your data set can skew the results, so be sure you're looking at a homogenous set.

Treat and analyze your meal service shifts independently. If lunches are typically slower than your dinner rush, don't combine them when you're analyzing server performance; look at your most frequent lunch servers in the lunch period alone to identify top performers for that shift and so on.

If Stephanie is still in the top tier on dinner shifts, you can continue scheduling her there with confidence.

2. Analyze What Your Servers Are Selling And Upselling
If you know what your most profitable menu items are –and you should – analyze server performance by how effectively they're selling top dollar items.

Say your restaurant generates a significant amount of revenue on wine sales, it's a good idea to schedule the server who sells the most bottles on prime dinner shifts. If wine sales typically spike on your special surf n' turf night, you'll want to make sure your top wine sellers are on the floor for that event to maximize your revenue potential.

Run a report that shows the impact traditional upsell items –like appetizers and desserts – have on your average check total. Next, see how frequently each server sells these items, and who consistently upsells popular add-ons like bacon on burgers.

A low performing dinner server who doesn't have strong appetizer sales but is popular with customers might make a better fit for your lunch shifts where appetizers are less common in general. Especially if he's good at upselling bacon as a burger add-on, this could catapult him to top lunch performer status.

But, without understanding the data and making informed scheduling decisions, you and this server are missing out on the opportunity to bring home the bacon.

3. Compare Servers' Tip Potential and Actual Tips Earned
Unfortunately, restaurant staff are more likely to associate good tips with good sections, rather than good service.

The thing is, they know better: Servers know that their attentiveness to each customers' individual needs and ability to deliver top-notch hospitality will generate higher tips; they also know their tip earning potential increases as the check total does.

Section assignments shouldn't be an acceptable excuse for low tip earning.

Show low earning servers their actual tip amount per shift compared to the tip amounts of servers with higher gross sales. Remind them this practice is not meant to discourage or shame them, but instead is an opportunity to learn from the best. And, with advanced data insights like those provided by Avero's Service Team module, they can even see their missed opportunities quantified in a lost tip amount.

If the boss' nephew Greg isn't particularly motivated to sell more to make his Uncle happy, he may change his mind once he sees the missed tip revenue he could be taking home.

By making the shift to base your employee scheduling decisions on sales data, your staff will be motivated to perform better in order to be scheduled for the shifts they want.

Since everyone has the opportunity to be rewarded with better shifts for driving higher sales, you can emphasize the fairness of your approach and encourage some friendly competition to drive sales even higher.

Strategic Employee Scheduling Requires Good Great Data
Where can you get the kind of data you need to create employee schedules that will grow your bottom line?

You generate the data you need every day: it already exists inside your restaurant POS system; with Avero's help, it can be harvested in hundreds of different ways to increase your efficiency and boost your profits.

Avero's solutions are designed for hospitality operators, by hospitality operators. They turn raw POS data into actionable business insights to help you make smart decisions and streamline communications across your team.

By Kim Hardy
June 16, 2018
Source: POS.Toasttab.com
---
---
Go-Wine Sharing and Promotion
Go-Wine's mission is to organize food and beverage information and make it universally accessible and beneficial. These are the benefits of sharing your article in Go-Wine.com
It Generates Free Traffic to your site.
Your Article Will Get Indexed Faster.
Your Google Rankings Will Rise. Google Rise Articles with Positive Participation & Contribution.
Your Article Will Reach New Customers and Audience. Go-Wine has a selected audience and visitors from over 120 countries.
You always receive credit - you will be cited accurately (Author, Website & Hyperlink).
The integrity of the Information is not compromised - you always will be linked to the most up to date version of your article.
Contact Us for more information.