The Government Is Kicking Off The Debate On Lab-grown Meat
Posted: Jun 16, 2018
---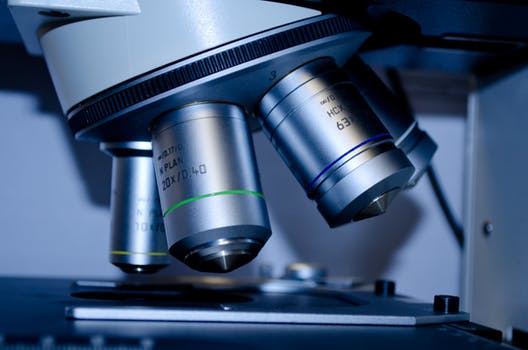 ---
The US's food regulators will evaluate new "cultured" meat products, which have quickly attracted both attention and investment.

There's a new high-tech alternative to both the animal-meat burger (beef, turkey, lamb) and the veggie burger: the lab-grown-meat burger, which involves artificially growing animal cells for food. And it's getting enough attention and money now from big food companies like Tyson and Cargill that the US Food and Drug Administration plans to discuss "potential benefits and challenges of developing and regulating these products," the agency said today.

"The use of animal cell culture technology as a method of food production and manufacturing raises many important considerations from a technical and regulatory perspective," the FDA stated in a press release Friday. "In order to help foster dialogue regarding these emerging food technologies, and the considerations they raise, today the FDA announced a public meeting to discuss the opportunities and challenges of this new space."

One of the big debates: Should cultivated animal cells be considered meat? Those in the cattle industry don't think so. "The labels of 'beef' or 'meat' should inform consumers that the product is derived naturally from animals as opposed to alternative proteins such as plants and insects or artificially grown in a laboratory," the US Cattlemen's Association said in a petition to the US Department of Agriculture earlier this year.

One professor at the University of California, Davis's Department of Animal Science described the startups as "fake meat industrialists."

It's ironic: fake meat industrialists and their vegan allies are working hard on building real "factory farms" - truly deserving that name. Here they produce synthetic "fake meat" promising it to be better for human- and planet health. Stay tuned...

t's unclear how consumers will respond to synthetic meat, though it will likely depend on both how it's marketed and government assurance of its safety, which would require government oversight. So-called clean meat companies have been trying to ease consumer concerns about their technology.
The Good Food Institute, which promotes substitutes to conventional meat, said in a statement today, "Clean meat is similar to conventionally produced meat in all relevant respects, except that the process does not involve slaughter."

Memphis Meats, a California-based company that has raised millions from Tyson, Cargill, Bill Gates, and Richard Branson, described cell culture as "a traditional technique used to make food — such as beer and yogurt."

It may sound new but cell culture is actually a traditional technique used to make food — such as beer and yogurt. At Memphis Meats we're applying this process to revolutionize how meat gets to our plates. #bettermeatbetterworld

Benjamina Bollag, cofounder and CEO of cultured meat company Higher Steaks, said in an email to BuzzFeed News, "We are delighted that the US is moving forward in terms of regulations so that clean meat companies can put together the right data to prove our products are safe."

Which agency should ultimately oversee these products has also been debated, although at the moment the FDA appears to have taken charge. The Good Food Institute said "it makes sense" for the FDA, which currently oversees all foods and food additives except meat, "to oversee the inspection and labeling of clean beef, chicken, duck, etc. as well."

But the National Cattlemen's Beef Association (separate from the US Cattlemen's Association) said that while it believes lab meat should be marketed as something other than "meat," it still wants "lab-grown protein" to be regulated by the same agency that handles regular meat: the USDA. NCBA said in a petition, "This novel meat food product is ultimately a perishable product and therefore subject to the same pathogens as all meat food products currently on the market." While next month's meeting was announced by the FDA, the NCBA "will use the opportunity to advocate for US Department of Agriculture (USDA) oversight of lab-grown fake meat products."

Josh Tetrick, CEO and cofounder of JUST (formerly called Hampton Creek) — which makes a vegan mayo and egg product and plans to launch a clean meat product by the end of the year — said in a statement about the FDA's meeting, "The leaders of the national and global meat industry want to feed the world animal protein in a sustainable way. That's a shared interest that should be celebrated. And I'm grateful to see the FDA bringing all us together to talk about making it happen."

By Venessa Wong
June 15, 2018
Source: Buzzfeed,com
---
---
Go-Wine Sharing and Promotion
Go-Wine's mission is to organize food and beverage information and make it universally accessible and beneficial. These are the benefits of sharing your article in Go-Wine.com
It Generates Free Traffic to your site.
Your Article Will Get Indexed Faster.
Your Google Rankings Will Rise. Google Rise Articles with Positive Participation & Contribution.
Your Article Will Reach New Customers and Audience. Go-Wine has a selected audience and visitors from over 120 countries.
You always receive credit - you will be cited accurately (Author, Website & Hyperlink).
The integrity of the Information is not compromised - you always will be linked to the most up to date version of your article.
Contact Us for more information.