U.s.-canada Wine Trade Argument Has Been Fermenting Since 2015
Posted: Jun 15, 2018
---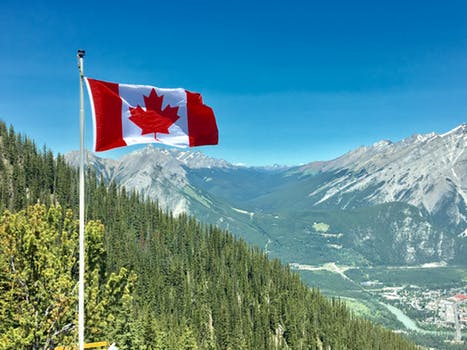 ---
U.S. House Majority Leader Kevin McCarthy represents California's 23rd district, which includes part of the Sierra Nevada northeast of San Francisco and the San Joaquin Valley; at more than 150,000 vineyard acres, the latter is the state's largest winegrape growing area. In a recent interview with CNN, McCarthy said, "If you are talking about Canada…our wine cannot sit on their supermarkets."

The fact-checking website PolitiFact called the Republican congressman's McCarthy's statement "half true."

Seven years before the North American Free Trade Agreement (NAFTA), the U.S.-Canada Free Trade Agreement of 1987 was the first agreement to make U.S. wine competitive in Canada. Before the agreement, Canadian government stores routinely sold imported wines a minimum 50% above local wines. NAFTA also prevented that kind of restrictive markup.

Before the G7 meeting in Canada last week, the only way for a supermarket in British Columbia (B.C.) to circumvent a rule that limits grocery store wine sales to homemade products was for the store to offer imported wines in a separate facility with its own cash register. Now that the contentious G7 meeting is over, it's anybody's guess what will take place in the rest of the Canadian provinces going forward: new across-the-board tariffs on wine?

The Office of U.S. Trade Representative (OUSTR) had long ago lodged a protest against and challenge to the B.C. grocery store rule, referring to it as a discriminatory measure that gives local wine a "substantial competitive advantage." The U.S. called on the World Trade Organization (WTO) to create a panel to settle the dispute. The dispute has not been settled.

According to Statista, in 2017 imports accounted for almost 70% of wine sales in Canada. At just over $500 million (Canadian) the U.S. represented about 20% of imported wine north of the border—that's more California wine than in all of the European Union, where the population is nine times larger than Canada's. Although California wine represents a sizable chunk of imported wine sales across Canada, the U.S. has not been alone in lodging a complaint. A late May article on the matter in the Toronto Globe and Mail listed Argentina, Chile, Mexico, New Zealand and the European Union. Australia has also lodged a WTO complaint.

Also in May, a Wine Institute (WI) press release pointed out that the B.C. problem is not the only problem with wine trading in Canada. The release stated, "Policies supported by B.C., Ontario, and Quebec that provide favorable distribution and retail access, discounted excise taxes, and local bottling requirements for the benefit of domestic producers are contrary to Canada's commitments to the WTO."

WI has an interest beyond the B.C. grocery store rule because throughout Canada government-run alcohol shops are the primary outlet for foreign wine sales. It's been estimated that in Ontario, where supermarkets number well beyond 8,000, fewer than 100 sell wine.

Certainly, exported wine is not the most important product to the U.S. economy, but it is extremely important to those in California who, according to WI, sold $444 million worth of it to Canada in 2017. If the U.S. were to pull out of the G7 and/or NAFTA, neither WI, OUSTR nor McCarthy are likely to have a say in what Canada does with tariffs on U.S. wine, which takes us back to Kevin McCarthy's 2016 warning about a trade war. But trade wars are not smart—sticking to trade agreements can be.

By Thomas Pellechia
June 14, 2018
Source: Forbes.com
---
---
Go-Wine Sharing and Promotion
Go-Wine's mission is to organize food and beverage information and make it universally accessible and beneficial. These are the benefits of sharing your article in Go-Wine.com
It Generates Free Traffic to your site.
Your Article Will Get Indexed Faster.
Your Google Rankings Will Rise. Google Rise Articles with Positive Participation & Contribution.
Your Article Will Reach New Customers and Audience. Go-Wine has a selected audience and visitors from over 120 countries.
You always receive credit - you will be cited accurately (Author, Website & Hyperlink).
The integrity of the Information is not compromised - you always will be linked to the most up to date version of your article.
Contact Us for more information.