The 10 Commandments Of Restaurant Success [infographic + New Data]
Posted: Jun 14, 2018
---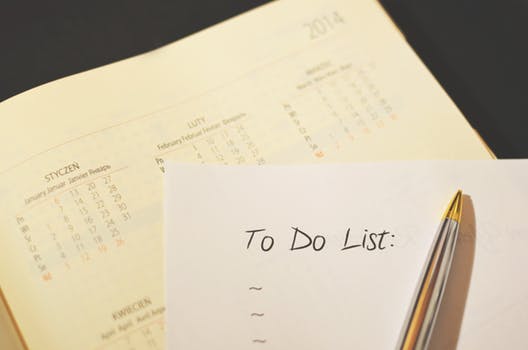 ---
What are the steps to restaurant success?
All restaurants want to grow their profit, but not all of them do. According to the 2018 Restaurant Success Report, 38% of restaurants that were open in 2016 did not grow their profits in 2017.
Below are the 10 Restaurant Commandments – taken from insights highlighted in the report – to help your restaurant grow profits. Print it out and tack it up in the back office to motivate your team to succeed!
These commandments reflect the actions taken by restaurants that grew their profits in 2017. For all the data on how to thrive as a restaurant in 2018 and delight your guests, download the full 2018 Restaurant Success Industry Report.

Click to View Full Size and Print
#1: Thou shalt not tackle external challenges before internal ones.
Restaurants that did not grow profits in 2017 are more likely to name external forces like competition and attracting customers as a top challenge, but unfortunately, both of those are external problems that can't necessarily be "fixed."
However, Restaurants that grew their profit were more likely than restaurants that did not to identify optimizing speed and efficiency (24% vs. 14%) and understanding key performance metrics (16% vs. 13%) as key challenges.
This suggests that restaurants aiming to optimize the experience within the restaurant as opposed to pointing the finger elsewhere may see better profit growth.
#2: Thou shalt calculate key performance metrics and take action to constantly improve them.
16% of restaurants that grew profits in 2017 identified understanding metrics as a priority area for 2018, compared to 13% of restaurants that did not.
So much is tied to key performance metrics – employee retention, inventory and food cost, and ultimately net profit.
Taking a proactive approach to these numbers allows you to identify areas where you can improve your operations, thus becoming more efficient and successful.
#3: Thou shalt create better communication materials for hiring and onboarding.
According to the 2018 Restaurant Success Report, successful restaurants were more likely than less successful counterparts to offer key hiring and training materials like an employee handbook, a training manual, and a formal check-in.
These businesses were also less likely to lay employees off and schedule them for fewer hours.
New hire communication is key for setting the tone and expectations for employment. When these expectations don't align with reality, either the employer or the employee will be quick to call everything off, costing you an employee and $5,864 to replace them.
#4: Thou shalt market your business on the most effective social media platforms.
A few years ago, you might have been encouraged to be on every social media site under the sun: Facebook, Instagram, Twitter, YouTube, Snapchat, Myspace – you name it.
Now, in 2018, focusing your social media efforts on one or two platforms and excelling at them is the best strategy. And yes, I'm looking at you, Twitter.
Just 2% of restaurants name Twitter their primary social media marketing channel, and when comparing restaurants by their profit growth, the 280-character maximum message sharing site looks even worse for restaurants.
Restaurants where profits did not grow in 2017 are more likely to use Twitter than restaurants that did grow their profits (44% vs. 39%, respectively). Conversely, restaurant businesses that grew their profits in 2017 are more likely than those that did not grow their profits to use Instagram (69% vs. 64%).
That said, it might be time to fly off of Twitter (unless you're Wendy's) and onto Instagram.
#5: Thou shalt not abandon advertising.
While free marketing on social media may seem tempting as the only marketing outlet, 87% of restaurants that grew their profits this year still pay for ads.
Now, not every restaurant marketing idea is best for your restaurant. Here, it's best to test different strategies to see which gives you the most new customers with the best return on investment at the lowest customer acquisition cost.
For example, TV marketing might not be the best strategy for your small family business, but this doesn't mean you should rule out videos for your Instagram or Facebook page. Test some ideas out to see what works best for your restaurant in your area.
#6: Thou shalt post regularly on Instagram.
33% more restaurants named Instagram their primary social media marketing channel in 2018 than in 2017, suggesting this photo-sharing site is more popular than ever for restaurants.
I know what you're thinking – what about Facebook? Well, Facebook is still the most popular social media site for restaurants and their guests, but the tides are turning.
Instagram saw a noticeable uptick in 2018, while Facebook's popularity is trending downwards. If this trend continues, Instagram will overtake Facebook, so it's best for your restaurant to embrace the 'gram.
#7: Thou shalt accelerate speed of service without sacrificing quality.
Successful restaurants are more inclined to prioritize improving speed and efficiency to delight existing customers.
A key idea in these commandments is that turning a restaurant into the best version of itself will lead to success.
No customer wants to wait to sit down, to get their food, or to get the check. This only adds to table turn times and worsens the experience of your guests. Simple quick fixes, like using a restaurant handheld to take orders and present the bill, can result in greater speed at no cost to the quality of the food or the experience.
#8: Thou shalt equip thy restaurant with guest-facing technology.
According to the most recent Restaurant Technology Report, reservations and online ordering are the first and third most important technologies to guests, respectively.
However, only 29% of restaurants take reservations, and just 38% of restaurants have online ordering.
Your restaurant taking the extra step to incorporate guest-facing technology will help your business be perceived as a hospitality-first establishment.
#9: Thou shalt embrace innovative technology.
Text message marketing and self-order kiosks may still seem futuristic, but the numbers suggest their adoption may be tied to profit growth for restaurants.
Successful restaurants are 71% more likely to use text message marketing and 62% more likely to use self-order kiosks than restaurants where profit did not grow.
People flock to what's new – and these new features are anything but a fad. It's time for your restaurant to embrace the future of innovative restaurant technology today.
#10: Thou shalt use an all-encompassing restaurant technology platform.
The modern restaurant POS system is redefining operations in the hospitality industry.
Integrating all restaurant technology through one system simplifies the experience for diners and restaurateurs, helping you optimize for speed and unlock the numbers behind key performance metrics.
This is the commandment that ties all the rest together. Modern restaurant POS systems improve server throughput and builds a customer database. They also include a vibrant partner ecosystem so you can connect all your disparate technology tools through one system.
For more ideas on how to make your restaurant succeed, download the 2018 Restaurant Industry Success Report.
---
---
Go-Wine Sharing and Promotion
Go-Wine's mission is to organize food and beverage information and make it universally accessible and beneficial. These are the benefits of sharing your article in Go-Wine.com
It Generates Free Traffic to your site.
Your Article Will Get Indexed Faster.
Your Google Rankings Will Rise. Google Rise Articles with Positive Participation & Contribution.
Your Article Will Reach New Customers and Audience. Go-Wine has a selected audience and visitors from over 120 countries.
You always receive credit - you will be cited accurately (Author, Website & Hyperlink).
The integrity of the Information is not compromised - you always will be linked to the most up to date version of your article.
Contact Us for more information.