Counterfeit Spirits And Wine Costs European Countries 2.7 Billion Euros Each Year
Posted: Jun 07, 2018
---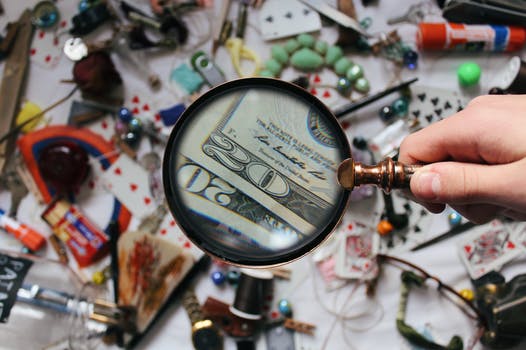 ---
New research from the European Union Intellectual Property Office EUIPO shows that €60 billion is lost each year due to counterfeiting in 13 economic sectors – including wine and spirits.


Counterfeit spirits and wine cost the European economy €2.7 billion a year, a new report has revealed. In the UK alone, fraud in the sector cost €249 million (£218 million).

According to the EUIPO, examples of domestic counterfeiting included criminal gangs across the EU (Belgium, Czech Republic, Spain, Italy, Poland, Portugal and the UK) repackaging of cheap wine in expensive bottles.

The other 12 sectors the office studied to come up with the total figure of €60 billion were: cosmetics and personal care; clothing, footwear and accessories; sports goods; toys and games; jewellery and watches; handbags and luggage, recorded music; pharmaceuticals; pesticides; smartphones; batteries and tyres.

App note: Detection of squalene and squalane origin with flash elemental analyser and delta V isotope ratio mass spectrometer

This application note assesses the chemical differences between squalane from shark liver oil and squalane from olive oil, and how the differences can detect origin and adulteration.

Click here to find out more

These figures form part of a cycle of research work, carried out by the EUIPO over the last five years, and released in one single report for the first time.

The Synthesis Report, released this week, also brings together research on the contribution of intellectual property to the EU economy and the cost of counterfeiting and piracy to international trade. It also synthesises actions being undertaken to combat intellectual property rights infringements by national, regional and international bodies.

The Executive Director of the EUIPO, António Campinos, said: "Over the past five years, our reporting and research has given, for the first time, a comprehensive picture of the economic impact of counterfeiting and piracy on the EU economy and job creation, as well as intelligence on how intellectual property rights are infringed.

"Through our research, we have also shown the positive contribution that intellectual property has on employment and growth. Our work has been carried out so that policymakers and citizens can be in no doubt of the value of intellectual property and the damage that arises from its infringement."

Referring specifically to wine, spirits, agricultural products and food, the office said that in the EU, Geographical Indications (GIs) are protected intellectual property rights that act as certification that certain products possess particular qualities, characteristics or reputation attributable to their geographical origin and method of production.

It added: "Consumers are often willing to pay a higher price for such products, compared with non-GI corresponding products. Therefore, if the product in question does not comply with the GI specifications, the consumer is deceived.

"In a 2016 study, EUIPO25 estimated that the consumer loss (excess price paid for infringing GI products) arising from GI infringement totalled approximately €2.3 billion in 2014, representing approximately 4.8 per cent of total GI product purchases in the same year.

"Infringement rates varied across GI products, ranging from 0.1 per cent for beer to 12.7 per cent for spirits.

"[GI infringement] is yet another example of the phenomenon that anytime consumers are prepared to pay a premium price for a brand they trust, or for a GI product, infringers are ready to exploit that willingness to pay and thereby defraud the consumers and the legitimate producers."

By George Smith
June 6, 2018
Source: Newfoodmagazine.com
---
---
Go-Wine Sharing and Promotion
Go-Wine's mission is to organize food and beverage information and make it universally accessible and beneficial. These are the benefits of sharing your article in Go-Wine.com
It Generates Free Traffic to your site.
Your Article Will Get Indexed Faster.
Your Google Rankings Will Rise. Google Rise Articles with Positive Participation & Contribution.
Your Article Will Reach New Customers and Audience. Go-Wine has a selected audience and visitors from over 120 countries.
You always receive credit - you will be cited accurately (Author, Website & Hyperlink).
The integrity of the Information is not compromised - you always will be linked to the most up to date version of your article.
Contact Us for more information.