Cognac Shortage Deepens As Crops Destroyed
Posted: Jun 05, 2018
---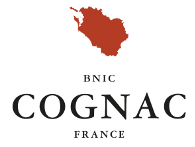 ---
A little more than six months after Hennessy announced "constrained" supplies of Cognac, the industry has been plunged into crisis following devastating hailstorms in France.

More than 10,000 hectares of vineyards were damaged in late May, as pebble-sized hail stones pelted the region. Around 14% of the brandy-producing vines of Cognac were affected, with many vineyard owners saying that they had lost all hope of harvesting any grapes.

The storm hit areas not affected by this type of weather damage for more than 40 years, with just under 1000 farms suffering the ravages of the hail.

The Bureau National Interprofessionnel du Cognac (BNIC) the Cognac interprofessional organisation that acts on behalf of all Cognac growers and firms of the region said in a statement on May 26: "Our vineyards were again hit by a violent episode of hail.

"In this difficult moment, the BNIC, its elected officials and its teams express their greatest support to the winegrowers of Charente-Maritime and Charente whose vines were destroyed or damaged.

"Our services are currently in the field to evaluate the precise impact of this episode on our vineyards."

The president of the General Union of Cognac Winemakers, Christophe Véral added that it had been a "catastrophe" and a crisis meeting was likely to take place.

Two years ago, the Cognac region was also hit by hail storms. The extent of the economic impact of poor weather in Cognac for three straight years is not yet known, but is expected to be crippling.

It comes as Cognac is having a millenial-fuelled revival.

BNIC reports that cognac's three largest markets are the United States (78.7 million bottles), Singapore (23.6 million bottles) and China (22.6 million bottles).

As a large proportion of Singapore's imports are shipped on to China, it's likely that China is now the world's largest market for cognac by revenue.

According to Reuters, Hennessy owns around half of the global Cognac market.

However, the category's booming growth was already under strain due to the lack of supply Hennessy has in reserve.

In January, the wine & spirits arm of LVMH, Moet Hennessy, announced a solid jump in 2017 sales, with strong volumes growth for Hennessy Cognac (+8%), which came despite supply constraints that Moet Hennessy said slowed growth in the second half of the year.

It said supply issues, which the company highlighted throughout last year, were likely to continue in 2018, with supplies remaining "relatively constrained".

Hennessy has been planting more vines, but new vineyards will take up to six years to start producing usable grapes - even Hennessy's youngest Cognac is aged between two and eight years.

It's expected the shortage will really begin to bite in late 2019 to early 2020. Experts are suggesting that Cognac lovers stock up on more expensive bottles of Hennessy, such as the V.S.O.P., the X.O. and Hennessy Black.

By Alana House
June 04, 2018
Source: Drinksbulleting.au
Image Source: Cognac.fr
---
---
Go-Wine Sharing and Promotion
Go-Wine's mission is to organize food and beverage information and make it universally accessible and beneficial. These are the benefits of sharing your article in Go-Wine.com
It Generates Free Traffic to your site.
Your Article Will Get Indexed Faster.
Your Google Rankings Will Rise. Google Rise Articles with Positive Participation & Contribution.
Your Article Will Reach New Customers and Audience. Go-Wine has a selected audience and visitors from over 120 countries.
You always receive credit - you will be cited accurately (Author, Website & Hyperlink).
The integrity of the Information is not compromised - you always will be linked to the most up to date version of your article.
Contact Us for more information.