Australian Wine Exports To China Forecast To Hit $2bn
Posted: Jun 01, 2018
---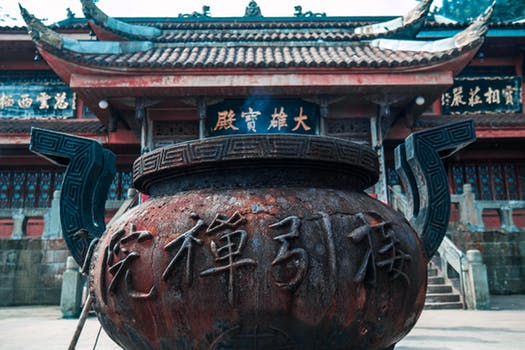 ---
After hitting $1 billion in export sales earlier this year, Wine Australia has now forecast that they will hit $2 billion in the near future.

Wine Australia regional manager for Greater China, David Lucas, told TheShout at VinExpo Hong Kong this week that exports to China have the potential to double from their current levels to reach $2 billion.

"Will we reach $2 billion in exports to China – the answer has got to be yes, but it is just a case of when," Lucas said.

"When you consider that there are 600 million cases of Baijiu sold in China – and most of the members of the younger generation do not want to drink it. All that needs to happen is to translate that into people drinking white wine, or wine that is a little bit sweeter and the opportunity is huge.

"The big trend in China at the moment, is easy drinking and fruity white wine that is a fun and social wine that is not too expensive," Lucas said.

A number of Australian exhibitors agreed with Lucas' prediction, as it reflected their sales into the China market.

"China is our biggest export market – and I can't see it doing anything else but continuing to grow," Bruce Tyrrell told TheShout.

"I think getting to $2 billion is a lot closer than what a lot of people think. China is now 20 per cent of tourism to Australia and at the cellar door we are seeing a lot of Chinese people coming to taste wine. The visitors are are not part of organised groups – they are often independent travellers or coming to see friends or family already living in Australia."

Andrew Calabria from Calabria Family Wines said: "China is close to being number one in terms of value – and that is important as this market is not about volume. We see China as market that is looking for higher pricepoints."

Irvine Wines general manager, Sam Wade, said he expects to double his export sales to China in the years ahead.

"China is now our number one export market and represents 30 per cent of our export sales. We are working towards doubling our export sales with our distributor. We have been setting some fairly ambitious goals, but so fad they have been meeting them so there is great potential there still. As far as pricepoint is concerned, the majority of buyers are looking at wine priced from $15 FOB to $60 FOB."

Langmeil Wines CEO Matt McCulloch has confirmed that China now represents the largest export market for his winery.

"China has been number one for us over the last two to three years with the spectacular growth from the Barossa into China – our business to China has increased by 50 per cent in the last 12 months.

"I'm sure that doubling Australian exports to China to $2 billion is more than feasible, but doubling sales for Langmeil is not as we are not chasing exponential growth – we are going to plateau out which is the capacity of the winery and what the family wants to reach. I am sure other wineries can take advantage if they have substantial growth aspirations.

Brown Brothers executive director, Ross Brown, said that his business in China continues to strengthen after first selling wine to the country almost 20 years ago.

"We see China as being our most important export market and the growth we are getting out of China would suggest it is a very long term opportunity. It has become our number one market in the last 18 months. Our plan as a company is to double our sales to China in the next five years, if everyone has that as a vision then $2 billion in total export sales is possible. We have just launched Prosecco into China and it would be really nice to see if that light refreshing sparkling drink can tantilise the Chinese palate. It is lower priced and much more accessible than classic Champagne, so it might just hit the spot."

Angoves joint managing director, Victoria Angove, has been visiting China for 18 years and said that there is still an enormous amount of opportunity available for Australian exporters, but warned that to sell wine in China "judicious due diligence" was required to understand the complexities of the market.

"There are so many different ways to access the Chinese market. Each business has a different solution and a model that is going to best suit their short, medium and long term objectives. There are 34 provinces and if you liken that to Europe where there are 44 separate countries – this means different customers are looking for different things. As a result there are so many niches and for example an entire business case could be made around only selling wine to ex-pats in Shanghai so therefore the opportunities are endless."

By djackson
June 1, 2018
Source: Theshout.com
---
---
Go-Wine Sharing and Promotion
Go-Wine's mission is to organize food and beverage information and make it universally accessible and beneficial. These are the benefits of sharing your article in Go-Wine.com
It Generates Free Traffic to your site.
Your Article Will Get Indexed Faster.
Your Google Rankings Will Rise. Google Rise Articles with Positive Participation & Contribution.
Your Article Will Reach New Customers and Audience. Go-Wine has a selected audience and visitors from over 120 countries.
You always receive credit - you will be cited accurately (Author, Website & Hyperlink).
The integrity of the Information is not compromised - you always will be linked to the most up to date version of your article.
Contact Us for more information.