National Wine Day 2018 Quotes: 22 Sayings To Celebrate The Ancient Beverage
Posted: May 25, 2018
---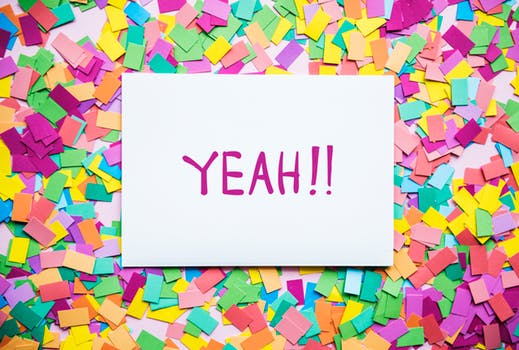 ---
It is time to crack open that Cheval Blanc 1947 or the 1811 Chateau d'Yquem from your wine cellar as Friday is celebrated as National Wine Day.

If you are looking for the best deals on wine, just rush to Whole Foods, which is offering a flat 20 percent off on the beverage May 25. You can also visit Brio Tuscan Grille in Broward County, Florida, to enjoy half off on bottles of wine up to $75, or the Sonesta Fort Lauderdale Beach in Fort Lauderdale, Florida, which is offering complimentary wine tasting to guests and locals in the evening.

Even though Italy and France rank first and second respectively in producing wine, interestingly, the United States tops the list of countries that consume the most quantity of the beverage.

Here are some famous quotes about the ancient beverage to read and enjoy as you sip a glass of red or white wine to commemorate the day, courtesy Brainy Quote, Bustle and Elite Daily:

"Wine is constant proof that God loves us and loves to see us happy." — Benjamin Franklin

"Wine is bottled poetry." — Robert Louis Stevenson

"A gourmet meal without a glass of wine just seems tragic to me somehow." — Kathy Mattea

Wine
The Ridgeview sparkling wine that was served to China's President Xi Jinping is poured during his state visit to the United Kingdom is poured into a glass at Ridgeview Vineyard in Ditchling, England, Nov. 4, 2015. Photo: Getty Images/ Carl Court

"To take wine into our mouths is to savor a droplet of the river of human history." — Clifton Fadiman

"We are all mortal until the first kiss and the second glass of wine." — Eduardo Galeano

"Wine, like food, is so emotional. If you think about it, so much of the courting ritual is surrounded by wine and food. There's a built-in romance to wine." — Padma Lakshmi

"Age appears to be best in four things; old wood best to burn, old wine to drink, old friends to trust, and old authors to read." — Francis Bacon

"Wine is one of the most civilized things in the world and one of the most natural things of the world that has been brought to the greatest perfection, and it offers a greater range for enjoyment and appreciation than, possibly, any other purely sensory thing." — Ernest Hemingway

"Accept what life offers you and try to drink from every cup. All wines should be tasted; some should only be sipped, but with others, drink the whole bottle." — Paulo Coelho

"I love everything that's old — old friends, old times, old manners, old books, old wine." — Oliver Goldsmith

"Sorrow can be alleviated by good sleep, a bath, and a glass of wine." — Thomas Aquinas

"Tonight's forecast: 99 percent chance of wine." — Unknown

"If I had five minutes to live, I don't think I'd be bothered singing a song. I'd be dead, so it won't really matter. I'd have a glass of wine and a cigarette." – Loudon Wainwright III

"Let us celebrate the occasion with wine and sweet words." — Plautus

"Give me books, French wine, fruit, fine weather and a little music played out of doors by somebody I do not know." — John Keats

"One should always be drunk. That's all that matters...But with what? With wine, with poetry, or with virtue, as you chose. But get drunk." — Charles Baudelaire

"Wine is like many of the fine experiences in life which take time and experience to extract their full pleasure and meaning." — Douglas Preston

"White wine is like electricity. Red wine looks and tastes like a liquefied beefsteak." — James Joyce

"Beer is made by men, wine by God." — Martin Luther

"There must be always wine and fellowship or we are truly lost." — Ann Fairbairn

"There is no wine so sweet as wine taken from a foe." — George R.R. Martin

"Wine a little, laugh a lot." — Unknown

By Pritha Paul
May 25, 2018
Source: Ibtimes.com
---
---
Go-Wine Sharing and Promotion
Go-Wine's mission is to organize food and beverage information and make it universally accessible and beneficial. These are the benefits of sharing your article in Go-Wine.com
It Generates Free Traffic to your site.
Your Article Will Get Indexed Faster.
Your Google Rankings Will Rise. Google Rise Articles with Positive Participation & Contribution.
Your Article Will Reach New Customers and Audience. Go-Wine has a selected audience and visitors from over 120 countries.
You always receive credit - you will be cited accurately (Author, Website & Hyperlink).
The integrity of the Information is not compromised - you always will be linked to the most up to date version of your article.
Contact Us for more information.