Big Restaurant Brands Dive Into Grubhub Era Of Delivery Rivalry
Posted: May 25, 2018
---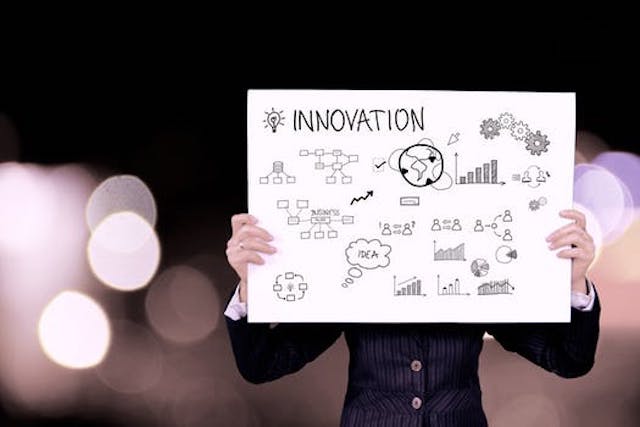 ---
When Wingstop's chief executive talks about serving its chicken wings fresh and hot, it's no longer just for in-restaurant customers or takeout orders.

On the company's April earnings call, analysts peppered CEO Charlie Morrison over the company's home delivery partnership with DoorDash. The chicken-wing restaurant chain is using the partnership to test delivery to customers' front doors in Las Vegas, Chicago and Austin.

What's most important, Morrison said, is making sure the food is "hot, fresh and ready to go. "We get the food out when it's expected and hand it to the driver who gets it to the guest when they expect it," Morrison said.

If something goes wrong with a delivery order, it's usually the restaurant that gets the blame, according to Consumer research firm NPD, not the likes of Grubhub (GRUB), Uber Eats, DoorDash or Postmates.

So companies like Wingstop are making sure kitchens are trained to cook and package delivery orders before they expand availability across the nation. Wingstop is not the only national restaurant brand with good reason to be testing home delivery services.

Also testing or charging ahead with food delivery services are McDonald's (MCD), Yum Brand's (YUM) Taco Bell and KFC, Chipotle Mexican Grill (CMG), Shake Shack (SHAK), Zoes Kitchen (ZOES), Panera Bread, Bloomin' Brands' (BLMN) Outback Steakhouse, and others.

Restaurant Foot Traffic Declines
Why the delivery boom?

Same-store sales growth along with falling foot traffic has been a sore spot for a decade. Restaurant stocks received a boost as the industry's same-store sales rose 1.5% in April, the best restaurant industry gain in 2-1/2 years, says Black Box Intelligence. But, average checks were responsible for the improvement as guest counts dipped again.

The big picture is that consumers buying goods at Amazon.com (AMZN) and other online businesses are doing less of the traditional brick-and-mortar shopping. That means they're also not stopping off to eat on the way home or getting takeout food.

Still, select restaurant stocks continue to perform well. Over the past 12 months, Texas Roadhouse (TXRH) has gained 25%, Ruth's Hospitality Group (RUTH) is up 21%. Shake Shack has climbed 57%. Chipotle is down about 9% over the last 12 months, but has climbed 75% from a February low. Wingstop has soared 87%.

The result had lifted the Retail-Restaurants industry group to a top 10 ranking at the start of May among the 197 industries tracked by IBD. The group had eased to a No. 41 ranking by Thursday, hurt by sharp losses from Bloomin' Brands, Papa John's International (PZZA) and Red Robin International (RRGB).

Adapting To The 'Millennial Shift'
"There's a growth problem for a lot of restaurants in the U.S. Many fast-casual dining-type restaurants are mall-based or attached to retail spaces and consumers are just not going there as much," said Tom Champion, a Cowen analyst who follows Grubhub. Grubhub stock has shot up 141% from a year ago.

"The ambience of many of those restaurants isn't that special. Then there's a millennial generation shift. They're doing more in the home, whether it's not going to the movies and watching Netflix (NFLX) at home or instead of going to restaurants they use Grub."

Yum spent $200 million to acquire a 3% stake in Grubhub. McDonald's has partnered with Uber Eats. Chipotle in April announced a national deal with DoorDash.

There's a trade-off for restaurants. They typically share 20% to 30% of a bill with third-party delivery services. That matters in an industry with 10% to 15% operating margins and high fixed costs, including rent and staffing.

Global Thinking Begets Opportunities
What's clear is that consumers want more options when they order in. Sometimes pizza or Chinese food just won't do. Millennials think about cuisine in global terms, says Warren Solochek, a restaurant industry analyst at NPD.

So there's opportunity for restaurant chains specializing in chicken wings, Italian food, burgers, sandwiches and other fare. And, home delivery services enable consumers to order from a restaurant that might be 5 miles away as opposed to one around the corner, Solochek says.

"We're going to see more and more quick-service chains begin to try out delivery," he said. "The margins associated with third-party delivery may be slimmed down. But, the question for restaurants is, 'If I don't do it and I'm not delivering my food, am I in the game anymore? Am I in people's consideration? It boils down to being an opportunity cost. The hope is that at some point people will like the food enough to come in and sit down."

Advantage: Simple Menus
At SunTrust Robinson Humphrey, analyst Jake Bartlett says restaurant chains with a limited menu, such as Shake Shack, are likely to be better off than those with more varied fare, such as Brinker Internationals' (EAT) Chili's Grill & Bar. A simpler menu means the food is more likely to be better prepared, he says.

While restaurants may test food delivery with a few service providers, they'll usually settle on one to ensure that the process runs smoothly, says Cowen's Champion. As restaurant chains and delivery specialists team up, it's also more likely that they'll share consumer data for analyzing business trends.

Some chains are mulling redesigns of restaurants to optimize space for delivery, and taking some focus off eat-in customers. In addition, locations could be selected based on whether they cut delivery times.

Some brands are promoting home deliveries with digital, social media marketing campaigns. Others do it the local, old-fashioned way. One example: Outside a Carvel in Brooklyn, N.Y., at Coney Island Avenue and Avenue Y, a makeshift sign trumpets: "Now available from Uber Eats!"

Resisting The Shift
Popular apps, such as Uber Eats, may bring new customers into restaurants by highlighting them as options. In the case of Wingstop, though, the company says its own website generates more delivery orders than partner DoorDash.

Bartlett says the industry's giants, like McDonald's, will take advantage of their scale. Uber Eats provides coverage for over 5,000 McDonald's locations, more than a third of its U.S. store base.

McDonald's tells analysts that delivery orders are "incremental," meaning that they would not have come in otherwise. To that end, the company says 60% to 70% of its delivery orders bring in incremental revenue.

"If you're turning a transaction into a less-profitable transaction, that isn't doing any good," said Bartlett, "but if it's a transaction you wouldn't have had in the first place, then it's a positive."

Some chains, such as Texas Roadhouse, are resisting the shift to home deliveries. "We encourage all of our competitors to do as much delivery as they can so they can deliver lukewarm food to their people," CEO Kent Taylor said recently.

Extremely Competitive, But Necessary?
Texas Roadhouse earns one of the top three Composite Ratings in IBD's restaurant group, followed by Ruth's Hospitality and Shake Shack. Composite Ratings provide a broad measure of a stock's fundamental and technical traits.

Darden Restaurant (DRI)'s Olive Garden chain has focused on handling its own deliveries for bills over $100. In addition, Darden is "conducting multiple tests with multiple (third-party) partners," spokesperson Rich Jeffers said in an email.

Lynne Collier, analyst at Canaccord Genuity, says restaurants are adapting. In some cases, menus posted on mobile apps may be priced a bit higher to offset revenue-sharing with delivery partners, she says.

Nicole Miller Regan, analyst at Piper Jaffray, says some restaurant chains may get a boost from orders late at night or other nonpeak periods.

"It's extremely competitive," she added. "Some restaurants will participate and not have the same level of profit margin. Some may not participate (and) it could be problematic competitively."

Home Delivery In China
Cowen's Champion says that higher-priced restaurants are less likely to mull home deliveries. One reason is that drink orders — whether it's soda, beer or wine — are highly profitable for restaurants. Consumers are likely to skip drinks in home deliveries. Champion says restaurants with average checks in the $20 to $50 range are most likely to look at home delivery.

Grubhub has forged delivery deals with privately held Subway, Papa John's International and The Cheesecake Factory (CAKE). Aside from Chipotle and Wingstop, DoorDash works with Jack in the Box (JACK) and Dunkin' Donuts (DNKN).

While catering to convenience-seeking consumers is a new battleground in the U.S. restaurant industry, home delivery is common across many sectors in China.

Yum China's (YUMC) KFC and McDonald's have expanded delivery services in China's most densely populated cities. Starbucks (SBUX) has mulled delivery services. But Starbucks says the economics of delivery — what customers are willing to pay — are not yet good enough.

By Reinhardt Krause
May 24, 2018
Source: Investors.com
---
---
Go-Wine Sharing and Promotion
Go-Wine's mission is to organize food and beverage information and make it universally accessible and beneficial. These are the benefits of sharing your article in Go-Wine.com
It Generates Free Traffic to your site.
Your Article Will Get Indexed Faster.
Your Google Rankings Will Rise. Google Rise Articles with Positive Participation & Contribution.
Your Article Will Reach New Customers and Audience. Go-Wine has a selected audience and visitors from over 120 countries.
You always receive credit - you will be cited accurately (Author, Website & Hyperlink).
The integrity of the Information is not compromised - you always will be linked to the most up to date version of your article.
Contact Us for more information.