Is France Really Heading For A Rose Wine Shortage This Summer?
Posted: May 23, 2018
---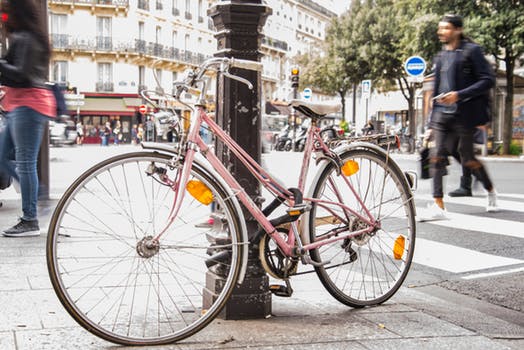 ---
Wine drinkers for whom a glass of French rosé is inextricably linked with summertime fun could be left thirsty this summer as stocks of the popular tipple run low, some French media outlets have claimed. But is the rosé tap really going to run dry?

A collective panic seems to have set in with the anxious French wine lovers asking themselves if they will have enough rosé to get through the summer.

It all started with an article in Les Echos business newspaper titled "Will there be enough rosé this summer?"

The article suggested the combination of increased global demand for rosé and the smaller grape harvest of 2017 will leave wine glasses empty before the summer is out.

The alarm was similar to the fears last year that France would run out of butter for Christmas. But that proved to be just a scare in the end.

So will it be the same with rosé or will the tap really run dry before the end of summer?

According to Brice Eymard, the delegate general from the Inter-professional Council of Provence Wines (CIVP), the short answer is no, at least not for now.

"The situation has been highly exaggerated," he told The Local. "Yes, we had a weak harvest in 2017 but to say there is a 'shortage' is over the top," he added.

According to Eymard, the situation is not as bad as has been claimed for two reasons -- the first is the fact that this years' rosé season started later, with the long winter meaning people left it longer than usual before popping open their first bottle.

"This should go some way towards making up the shortfall," Eymard said, adding that the second reason is that there are reserve wine stocks that can also help compensate for the drop in production.

The CIVP's president Alain Baccino also told France Info rosé winemakers were not worried.

France winning war of the rosé to prove 'pink is plonk'

"Professionals in the wine sector have never spoken of a shortage. We are not worried at all. This is the beginning of the season and it's far too early to talk of any possible shortfall," he said.

"We are of course vigilant and will follow the amount of rosé consumed very closely, but for the moment, even in spite of the poor harvest last year, the lights are green.

"I repeat, there is nothing to suggest there will be a rosé shortage in France," he added.

But the CIVP noted that if there's another year of low harvest -- problems with stock could start to arise because the world's thirst for rosé wine is only increasing, especially among Americans.

France remains the world's foremost consumer of rosé, pulling corks on some eight million hectolitres (176 million gallons) in 2015 alone.

In fact, an average of twenty bottles of rosé a year is consumed per person in France and one bottle out of every three sold is rosé.

And the country is also responsible for 32 percent of rosé exports at a time when love for the drink that was mocked just 20 years ago is growing to new heights abroad.

Over the past 15 years, global consumption of the pink drink has increased by a staggering 31 percent and the number of countries importing the wine has grown by 16 percent.

And that's particularly true in the US, with the country accounting for a whopping 50 percent of exports of the Provencal rosé wine last year.

In the US, some 22 million bottles of rosé wine were sold last year, which accounts for 43 percent Provence rosé exports in volume and half in terms of value.

And its booming popularity in the US has been a major boon for French winegrowers.

While the French wine-growing region of the Languedoc has increased its rose wine production by 35 percent over the past seven years, sales of high quality rosé wines have shot up by 50 percent in five years.

Unfavourable conditions

On top of the growing demand, the French wine industry as a whole suffered from a "historically low" wine harvest in 2017 due to bad weather conditions.

Provence in southern France, an area which has become as synonymous with rosé as rosé is with summer, produced 12 percent less rose in 2017 than the previous year.

The area is the second largest rose producing region in France behind the Languedoc and accounts for one-fifth of rosé exports alone.

So we have to hope this year's harvest is more positive but for this summer at least rosé drinkers should be able to quench their thirsts.

By Evie Burrows-Taylor
May 22, 2018
Source: Thelocal.fr
---
---
Go-Wine Sharing and Promotion
Go-Wine's mission is to organize food and beverage information and make it universally accessible and beneficial. These are the benefits of sharing your article in Go-Wine.com
It Generates Free Traffic to your site.
Your Article Will Get Indexed Faster.
Your Google Rankings Will Rise. Google Rise Articles with Positive Participation & Contribution.
Your Article Will Reach New Customers and Audience. Go-Wine has a selected audience and visitors from over 120 countries.
You always receive credit - you will be cited accurately (Author, Website & Hyperlink).
The integrity of the Information is not compromised - you always will be linked to the most up to date version of your article.
Contact Us for more information.