3 Signs You Need To Change Management In Your Restaurant
Posted: May 22, 2018
---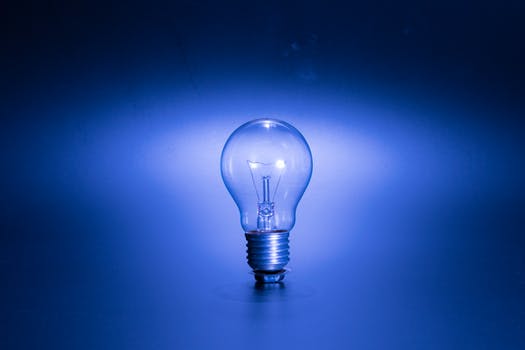 ---
In a rapidly expanding market where more and more restaurants flood the landscape each day, it can feel like a daily battle just to survive.
Whether your restaurant's sales are stagnant or on the decline, your marketing efforts aren't bringing in as many customers as you'd hoped, or you're having a hard time holding on to staff members, take a deep breath — it's not too late.
The first step to making positive lasting change is taking a long, cold, hard look in the mirror; you need to be brutally honest with yourself and your situation. As Joe Klass once said, "The truth will set you free, but first it will pi** you off."

If you are a restaurant owner, manager, or leader unhappy with your restaurant's performance, it's time to put your management team under the microscope (yes, this includes you too). Here are 3 signs that you may need to change management in your restaurant.
1. Turnover is High
With a shrinking labor pool and more job opportunities than ever in the restaurant industry, employee turnover is not something you want to take lightly. Serious money is tied up in your restaurant's ability to attract and retain employees. The facts speak for themselves:
If you are a restaurant with 100 staff members and your restaurant maintains the average annual employee turnover rate, you could approximately spend $428,072 in rehiring costs annually. That's some serious coin.
While it's impossible to completely wipeout employee turnover from your restaurant -- people change jobs, it's natural -- by lowering your annual turnover rate to between 20 and 50 percent, you would see a sizable bump to your bottom line.
How can you start reducing employee turnover in your restaurant? Here are a few ideas:
Offer flexible hours and shorter shifts.
Promoting work life balance in your restaurant starts with scheduling. Your employees are people, people who want to have a life and pursue their passions, interests, and hobbies beyond the four walls of your restaurant. Give your restaurant staff the opportunity to set their own schedule -- including the ability to pick up and drop shifts -- and cut staff on shorter shifts.
Provide enticing benefits and perks for outstanding work.
When it comes to employee benefits and work perks, think outside the box. Scholarships, travel stipends, free staff meals, and subsidized child care are great examples of non-traditional employee benefits that can make a huge positive impact in your employees' lives outside the restaurant.
Say thank you more often.
This one costs you nothing more than being sincere. People don't leave restaurants; they leave their managers. Gratitude and appreciation go a long way to keeping top talent.
2. Online Reviews are Poor
In the modern world, online reviews can be both a blessing and a curse; nothing else really embodies the love/hate duality quite like online reviews.
Here's the thing to remember: You can't please everybody all the time; you will get at least one bad review. There will come a day when your food or service is unfortunately not up to a guest's standards.
One bad review is neither the end of the world nor the end of your business.
Multiple bad reviews are a sign something's run amuck in your restaurant operations.
Track trends in your bad reviews and make the necessary changes within your restaurant. For example, if you are getting blasted over and over for cold food, fix it. Burying your head in the sand, ignoring the issue, will not improve it. To take no action is in itself an action, it's just not smart action.
Here's how to incorporate feedback from poor online reviews:
Don't get emotional
Everyone makes mistakes, nobody's perfect. Put your pride aside, it's bad for business.


Track the topics or subjects that surface repeatedly in reviews.
Only focus on the issue and not the colorful adjectives reviewers leave; separate fact from fluff.


Create an action plan to address and fix these issues.
Review your systems and employee training protocol to see if you have already procedures and policies in place meant to solve for the issue in question. If not, implement a solution.


Train more.
You need to constantly and consistently training your team so as to provide the best possible experience for your guests. Our industry is always evolving, and so too are the skills your staff will need to delight guests. Do you think military Special Forces Teams like the Navy SEALS or Air Force Pararescue just run through drills a few times until they are proficient and say, "That's it, we're good enough!" Oh, hell no. They train every day and run every possible contingency forward and backwards until it becomes a reflex.
"The restaurant business is not life or death like the military, Donald", you say. Really? Tell that to all the restaurants who are forced to close their doors each year.
It is life and death, you just don't see that way and that's why you struggle.
3. Your Costs Are Out of Control
Think of your Profit & Loss Statement (P&L) as your "restaurant report card"; it tells you how your restaurant is doing, including areas you're excelling as well as areas of improvement.
You should check your P&L everyday. Doing so will help you track your progress, make adjustments, and prevent you from being blindsided by costs or expenses.
It's shocking that most restaurants only look at their P&L at the end of the month. Running a restaurant is a lot like coaching a football team: You need to make plays and adjust your strategy as the game progresses. If you were coaching a team in the Super Bowl, would you say, "Well, get out there and play, we'll see what happens!" I truly hope not.
Here's how to reign in unruly costs:
Do an in-depth review of your daily, weekly, and monthly P&L.
Look for unsuspecting costs that creep up over time that may fly under the radar, like linen, chemicals, takeout containers, and the like.


Create a daily flash report in your POS that gives you fast access to sales, labor, food costs, comps, voids, overtime.
Compare the costs shown in your flash report with your budget (yes, you must have a budget) and last year's sales to see if you are on or off track. If you are off track, make adjustments fast. Do not hope that tomorrow or next week will be better; hope is not a strategy for running a business.
If you've implemented the above three tips into your restaurant operations, and you're not seeing the results you'd hoped for it now comes down to one question: Do you have the right people in management?
Are You Holding Your Restaurant Back From Success?
If your restaurant is in a slump, ask yourself -- is it me?
There is a HUGE difference between being a restaurant owner and a restaurant operator. Some can be both, but many need to be just the owner. It may hurt to hear, but there is a chance you are hurting your business by being in the driver's seat.
Now before you fire yourself, let's walk through a few things you can do if you are the problem.
Stop lying to yourself about your leadership abilities...
...and where you fall on the leadership scale, whether you are a 1 (you suck) or a 10 (a badass). Be honest with yourself.


Get a coach.
Commit to changing and improving leadership style so you can not only become the leader your team wants, but needs.


Ask for feedback from your team.
The people you lead know better than anyone else what you're like in a leadership role. Encourage them to be honest and give actionable advice you can put into practice.
Making positive, lasting change is hard work; if you are not willing to put in the work required to change then it's time to think about removing yourself from day to day operations.
After you're done with your self-reflection, it's time to take a real, hard look at the managers in your restaurant and be honest about their performance in their respective roles.
Is Your Management Holding Your Restaurant Back From Success?
Some people are just not meant to be leaders, plain and simple. Can leadership be taught? Yes. If —and this is a big if — the candidate is coachable.
Sadly, some people are so caught up in their ego — one of the seven deadly restaurant sins —that they don't accept help or feedback on ways they might improve.
How can you spot an uncoachable leader in your restaurant? You'll hear them say something along the lines of:
I have to do it all myself
I don't trust my staff
I can't take a day off because this place would not run right without me
There's no good help out there.
As the saying goes "There's no I in team". Successful restaurants have staff who lift together; they're about the we,we,we not the me, me, me. Though a manager is a team leader, they are still a team member, and should act accordingly.
If your roster of managers isn't filled with team players, it's likely why you have hard time keeping top talent, consistently get bad online reviews, and bleed money. You need to remove them from your team.
If you've decided to part ways with one of your restaurant's managers, you don't need to look far to find their replacement. Promoting from within is another proven way to retain employees; by offering your staff career growth opportunities that advance them to the next level, they're likely to stick around.
Promotions should be based on performance first, not seniority or loyalty. Just because someone's been at your company a while does not mean they're going to be a good leader.
Be The Change You Wish To See
If your restaurant seems to be stuck in a perpetual version of the movie Groundhog Day, then you don't really want to change. Words are just words if they're not put to action. It's time for you to step up and become the leader your team is dying to work for, or hire someone perfect for the job.

By Donald Burns
May 21, 2018
Source: POS.TOASTTAB.COM
---
---
Go-Wine Sharing and Promotion
Go-Wine's mission is to organize food and beverage information and make it universally accessible and beneficial. These are the benefits of sharing your article in Go-Wine.com
It Generates Free Traffic to your site.
Your Article Will Get Indexed Faster.
Your Google Rankings Will Rise. Google Rise Articles with Positive Participation & Contribution.
Your Article Will Reach New Customers and Audience. Go-Wine has a selected audience and visitors from over 120 countries.
You always receive credit - you will be cited accurately (Author, Website & Hyperlink).
The integrity of the Information is not compromised - you always will be linked to the most up to date version of your article.
Contact Us for more information.