The Next Big Trend In Wine Is Popping Up In Restaurants All Over The World Even Though...
Posted: May 18, 2018
---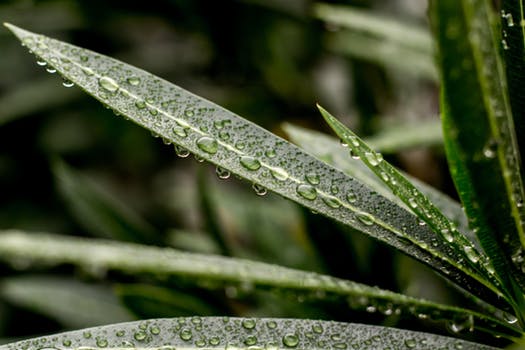 ---
This commentary by Alpana Singh, one of our favorite wine professionals, is spot on.

...it 'smells like a barnyard,' according to this master sommelier.

Natural wine, grown and made with little to no chemicals, is the latest wine trend in the industry, according to master sommelier Alpana Singh.
The taste of natural wine is dividing the wine community, according to master sommeliers.
Natural wines tend to be more fizzy, less consistent in taste, and cloudier than traditional wines.
Next time you're out to dinner, you might notice something new on the drink menu — natural wine.

It's being served in some of the best restaurants in the world — including the famed Noma— and is taking over wine lists in newly opened Manhattan restaurants. And yet, it's a controversial menu item that, according to some master sommeliers, is dividing the wine community.

Natural wine, which is made with little to no preservatives or chemicals, creates what master sommelier Alpana Singh calls a "sometimes fizzy" drink that smells "weird." More specifically, "like a barn yard."

We spoke with Singh, a multi-restaurant owner and past TV personality and food critic, at the James Beard Leadership Awards in Chicago this month about wine trends within the industry and aside from rosé, Singh noted the growing popularity and controversial nature of natural wine.

"Natural wine is very controversial, if wine can be controversial," she said. "It's really divided the wine community because [the makers] don't use sulfur...sometimes the wines are fizzy in the bottle, and they smell weird," she said.

"There are those that say wine should be clean and not smell like a barn yard, and other people are like "no, that's how wine is suppose to be — made without intervention and being true to the earth and soil," she said.

The Guardian describes natural wines as "smellier, cloudier, juicier, more acidic and generally truer to the actual taste of grape than traditional wines," in a recent article that explores the wine's divisive existence.

Singh noted that when it comes to its growing popularity, educating her customers is key. "I need to explain it to my customers," she said. "They're expecting sauvignon blanc — fresh, clean, and zippy — and then they get [natural wine] and it's kind of fizzy and cloudy, and it smells a little weird, and it's a little sour, and they're like: "I think my wine's bad," and you [have to be] like "no, no that's just kind of how it needs to be."

By Sarah Jacobs
May 17, 2018
Source: Businessinsider.com
---
---
Go-Wine Sharing and Promotion
Go-Wine's mission is to organize food and beverage information and make it universally accessible and beneficial. These are the benefits of sharing your article in Go-Wine.com
It Generates Free Traffic to your site.
Your Article Will Get Indexed Faster.
Your Google Rankings Will Rise. Google Rise Articles with Positive Participation & Contribution.
Your Article Will Reach New Customers and Audience. Go-Wine has a selected audience and visitors from over 120 countries.
You always receive credit - you will be cited accurately (Author, Website & Hyperlink).
The integrity of the Information is not compromised - you always will be linked to the most up to date version of your article.
Contact Us for more information.