Online Wine Sales Skyrocket In Us
Posted: May 06, 2018
---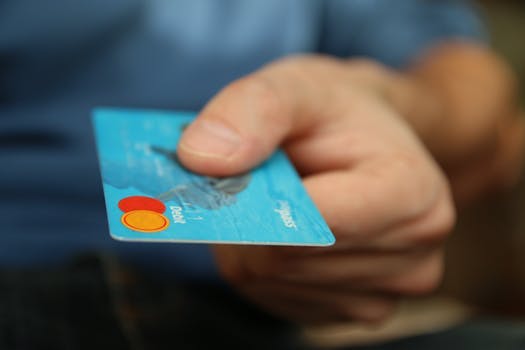 ---
Convenience, pricing and demographic change continue to drive the internet wine market in the US.

The last year was a period of dramatic growth for the online delivery of wine. The reasons for the uptick are manifold. As customers became used to the Amazon affect, they craved for more products delivered and more services responded to the need in markets across the country.

Data from the San Francisco area-based Slice Intelligence research notes that online alcohol delivery grew by an impressive 32.7 percent in 2017. In the same period, internet sales increased at an average rate of three percent month over month.

It's All About the Delivery
"While e-commerce in the alcoholic beverage space is still immature, we are starting to see the shape of a robust category. It makes sense that wine would lead all subcategories within alcoholic beverages, due to the relatively high value of scarce wine," according to Slice's principal analyst Ken Cassar.

December, according to Slice, was the highest revenue-earning month of last year, comprising 12.2 percent of total annual sales. These numbers were based on a survey of 5.5 million shoppers, according to more Slice data.

The leader of the delivery services pack remains Drizly, Slice says, and the company's revenue grew by 61.8 percent in 2017. The Boston-based company was one of the first to enter the sector and has deep pockets, partially funded by a separate DBA of the powerful Washington DC-based Wine & Spirits Wholesalers of America.

In comparison, the New York-based Minibar Delivery, a direct competitor of Drizly, saw revenue growth of only 6.5 percent in 2017, much lower than the 23 percent growth shown by e-commerce overall according to Slice. Wine.com accounted for 13.73 percent and Fresh Direct 9.43 percent – in a slightly-more-than-one-year projected period running from the beginning of 2016 to the end of January 2018 – according to Slice.

Cassar declined to further discuss their trend data and the dynamics behind it so I went to other delivery providers, retailers who use them and analysts who know the field to explain these applications' dramatic growth.

An insider look

According to a handful of key analysts the increase in online orders is all about consumer desire for convenience. Shoppers are getting used to have types of goods delivered to their home – according to the Napa-based Jon Moramarco, a partner in number-crunching firm of Gomberg & Fredrikson and "alcohol falls in the same category".

He, along with another analysts, seem to be in agreement that the up tick in wine delivery is, thus far, "primarily an urban phenomenon which may be driven by the logistics and cost for the services in less populated areas". He adds that it also, "tends to be a younger demographic but not exclusively so".

Some retailers are seeing impressive increase in sales this year as well thanks to these tech platforms. "First quarter was up 17 percent over last year," says Dave Robertson, the president of the single-location, Austin, Texas-based Far West Liquor.

He adds that part of the appeal is undoubtedly the "Amazon factor", in that "everyone is becoming used to just looking online and finding what they want". He continues that part of Minibar service's appeal is that "we deliver in less than an hour and frequently 30 minutes. If we look at reviews from customers they are all about speed, things like 'they got here amazingly fast', or 'I was shocked at how quickly the order arrived'."

Both Drync's Brad Rosen and retailer Leo van Kiteishvili say convenience is the main driver of online sales.© Wine-Searcher | Both Drync's Brad Rosen and retailer Leo van Kiteishvili say convenience is the main driver of online sales.
While wine delivery orders may be structured differently in the suburbs, and tend to be more scheduled and corporate, his customers' in those areas seem happy with the delivery services as well.

"We see a near-equal split in mobile app orders from urban and suburban markets, but there are clear differences in buying behavior," confirms Brad Rosen, the Boston-based CEO of Drync, which builds online marketplaces for retailers to help them amp up their sales.

"Buyers in urban markets tend to purchase regularly for same-day delivery and are more likely to stock up on sale items. In the suburbs, we see more consumers using retailers' apps to buy special, hard-to-find items and 73 percent of the time they opt to pick them up in the store. This is great for retailers, because these mobile order ahead buyers add 25 percent more to their cart on average when they pickup their items," adds Rosen, citing a study from the New York City-based EMarketer.

"Minibar was 19 percent of our sales in the first quarter, but it's growing as a percentage," says Robertson. "People, especially Millennials, are moving more to delivery for everything. People get really excited when they find out they can get alcohol delivered."

Dense, Texas metros – with steadily growing downtown areas as well as suburban sprawl – have been important test grounds for this delivery technology that was originally created as mostly a very-urban phenomenon. Many suburban residents, as they delight in what can be dropped off at their door, have proved to be good – and profitable – markets.

"In today's world, the consumer is realizing that the biggest commodity is time. By the time you finish making dinner, bottle of wine shows up at your doorstep. Convenience is the biggest driver here," says Leo van Kiteishvili, the general manager of the one-location New York-based East Houston Street Wine & Liquor store.

"We have experienced exponential growth in our delivery service where we had to hire and adjust our staff to demand it needed," shares Kiteishvili. He estimates that these new sales vehicles may have "doubled if not tripled our sales on delivery services". In comparison, "in the past, where our sales from deliveries were maybe two percent of gross sales, now it hovers at around 15 to 17 percent."

Prav Saraff, who is the director of operations of three shops in the greater Washington DC area, says that online sales have grown quite a lot. Between a partnership with Minibar and his stores' online sales site, internet sales account for about 30 to 35 percent of the stores' total sales. He shares that he also thinks the technology's success has been primarily an urban phenomenon because "delivery isn't as effective or efficient in the suburbs due to the clientele being so spread out".

Great plusses and some minuses

While almost all the retailers appreciated the increased sales, many said it was a pity to lose some of that incredibly personal, in-store interaction that has historically driven sales – and influenced consumer tastes – for so many years.

The biggest downside to the trend, according to Saraff, "is not being able to hand sell products to the customer. Online, we lose control of that and the customer orders based off whatever they feel fit based on their thoughts and requirements. The purchases made online are traditionally more "household names" for wines", with which customers are already familiar. Kiteishvili concurs that online sales do take "away from our face time with our clientele, but it also streamlined the [sales] process".

Some retailers also note that anticipating and planning for purchases is harder with online delivery vehicles. "In store, it's the opposite story, we guide people to the right wine for their palate, since we can have a back and forth dialogue about what they like. I am proud that our website gives more information than just a score and description from the Spectator or Parker, but there is no substitute for in person communication," confirms Craig Perman, the owner of the one-location, Chicago-based Perman Wine Selections store.

As societal interaction about everything evolves, and becomes more impersonal, so does wine purchasing. However this clean, lean and aggressive buying strategy does offer some clear time-saving advantages and a solid return on investment.

By Liza B. Zimmerman
May 3,2018
Source: Wine-searcher.com
---
---
Go-Wine Sharing and Promotion
Go-Wine's mission is to organize food and beverage information and make it universally accessible and beneficial. These are the benefits of sharing your article in Go-Wine.com
It Generates Free Traffic to your site.
Your Article Will Get Indexed Faster.
Your Google Rankings Will Rise. Google Rise Articles with Positive Participation & Contribution.
Your Article Will Reach New Customers and Audience. Go-Wine has a selected audience and visitors from over 120 countries.
You always receive credit - you will be cited accurately (Author, Website & Hyperlink).
The integrity of the Information is not compromised - you always will be linked to the most up to date version of your article.
Contact Us for more information.