Food Waste Programmes Could Be A Sound Investment For Hotels
Posted: Apr 19, 2018
---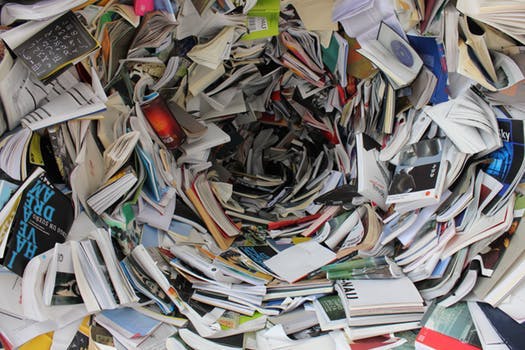 ---
For every US$1 hotels invested in programmes to reduce kitchen food waste, they saved an average of $7 according to a new report.

The research, The Business Case for Reducing Food Loss and Waste: Hotels, was conducted on behalf of international waste campaign group Champions 12.3 and is the first of its kind for the industry.

By evaluating the financial cost and benefit data for 42 sites – including Sofitel, MGM and more – across 15 countries, the report found that nearly every site realised a positive return on its investment to reduce food waste.

Within just one year, the hotels had reduced food waste from their kitchens by 21 per cent on average, and over 70 per cent had recouped their investment. Within two years, 95 per cent had recouped their investment.

Electronic Laboratory Notebooks (ELNs) have been used for a long time in the Pharma and Biotech industries. While certain aspects may be industry specific, the need to document and share information is clearly applicable also within Food and Beverage (F&B).This webinar will discuss the key aspects of how the F&B lab can benefit from an ELN, with examples of successful customer deployments. You will also learn how BIOVIA Notebook works. This easy to use, easy to scale solution helps labs to improve documentation and share information between sites globally.

The types of investments hotels made include: measuring and monitoring the amount of food wasted, training staff on new food handling and storage procedures, and redesigning menus.

Nearly 90 per cent of sites were able to keep their total investment below $20,000, which was less than 1 per cent of sales on average. This shows that the cost of change was low and the benefits were high for all businesses assessed.

The 7:1 return on investment comes from buying less food and thereby reducing purchase costs, increasing revenue from new menu items developed from leftovers or foods previously considered "scraps," and lower waste management costs.

"We need to take action right across the food chain if we're going to halve food waste by 2030. That means reducing food waste in homes, farms, retail, distribution, and in the hospitality sector," said Dave Lewis, Group Chief Executive of Tesco and Chair of Champions 12.3.

"This report clearly shows that reducing waste in hotels isn't just the right thing to do. It also makes good business sense. So even if the moral imperative doesn't move us, the business case for reducing food waste should persuade every CEO."

"With these figures, I hope more in the industry will see food waste reduction as an opportunity and an important part of the hotel business," said Lionel Formento, Director of Food and Beverage, Sofitel Bangkok Sukhumvit. "Our customers increasingly care about the environment, and that shift shows no signs of slowing down. Sofitel Bangkok Sukhumvit has prioritised reducing food waste as an important part of our sustainability efforts. From engaging management to our chefs and suppliers, implementing a food waste reduction program has helped us stay innovative and a leader."

By George Smith
April 17, 2018
Source: Newfoodmagazine.com
---
---
Go-Wine Sharing and Promotion
Go-Wine's mission is to organize food and beverage information and make it universally accessible and beneficial. These are the benefits of sharing your article in Go-Wine.com
It Generates Free Traffic to your site.
Your Article Will Get Indexed Faster.
Your Google Rankings Will Rise. Google Rise Articles with Positive Participation & Contribution.
Your Article Will Reach New Customers and Audience. Go-Wine has a selected audience and visitors from over 120 countries.
You always receive credit - you will be cited accurately (Author, Website & Hyperlink).
The integrity of the Information is not compromised - you always will be linked to the most up to date version of your article.
Contact Us for more information.