Special Feature Tasting Notes Decoded
Posted: Feb 22, 2017
---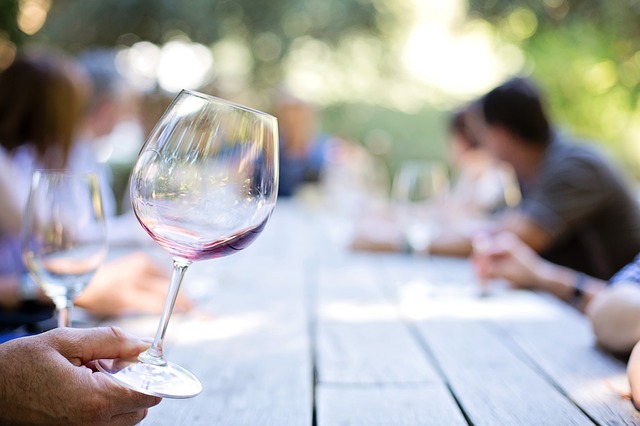 ---
Buttery
Buttery flavours or aromas are normally associated with white wines, and can be produced during malolactic fermentation or oak barrel-ageing.
These wines are typically Chardonnays from California, Australia and Burgundy.

The effect of a buttery scent or taste can be produced by a chemical compound called diacetyl — it's also added to artificial butter products and margarines. Diecetyl can also change the mouthfeel of wines, giving them a smoother and more rounded texture, as might be associated with butter.

In winemaking it occurs as a natural byproduct of malolactic fermentation; the process by which bacteria converts malic acid into lactic acid — the same substance that is found in dairy products like butter.

Alternatively, buttery flavours and aromas can be produced during the process of barrel-ageing wines in new oak. A good example is an oaked Chardonnay like Louis Latour's Meursault 1998, which can be found in Decanter's how to read wine tasting notes guide. In these tasting notes 'new wood' flavours of vanilla appear alongside butter, both are secondary aromas that indicate at least some of the wine has been aged in new American oak.

In some instances, bâtonnage (stirring the lees) can produce butter-like flavours: the macromolecules imparted by the dead yeast cells create a smoother mouthfeel and richer yeasty flavours, which can be reminiscent of butter on the nose and palate.

Lees ageing or batonnage: Can you taste the difference? – ask Decanter


Strawberry
Strawberry falls into the red fruit flavour category, along with notes like raspberry, cherry and jam. It can be experienced as an flavour, but is most commonly identified as a wine aroma. It's created by the fragrant organic compound called ethly methylphenylglycidate, also known as an ester.

Strawberry notes can usually be found in light reds such as Californian Zinfandel wines, and New Zealand Pinot Noirs. As well as among the complex aromas of more tannic wines made from the Sangiovese and Nebbiolo varietals.

Strawberry aromas are also expressed by rosé wines, such as Domaine Delaporte's rosé from Sancerre and Famille Negrel's La Petite Reine rosé from Bandol. Or even in sparkling rosé wines, such as The Wine Society's Champagne Rosé and Exton Park's Pinot Meunier.

The nature of the strawberry aroma can range from an attractive berry freshness, to an unpleasant cloying fruitiness. For example, sommelier Laure Patry praises Erath Vineyards' Oregon Pinot Noir 2012 for its 'bright and fresh with ripe strawberry aromas'. But it can be distasteful if over-pronounced, in these instances it might be paired with words like 'cooked' or 'stewed'.

Benjamin Lewin MW claims the 'strawberry notes of Pinot Noir' are 'released or created by yeast during fermentation', and he argues that different strains of yeasts can be used to enhance certain aspects of a wine's flavour profile. Read more
Fruity

Cooked Fruit
A 'cooked wine' can be considered a fault. It can refer to a bottle that has been exposed to extreme heat. This can occur during shipping and is evident to the consumer as the cork can protrude and the wine quality will be greatly diminished.

However, when a person refers to 'cooked fruit' when tasting, this means that the grapes have had too much hang-time on the vine or too much sun exposure and are in fact overripe or even sunburned. This leads to a wine that has lower total acidity, which will make it taste less fresh; it will usually have jammy characters. This jamminess can be coupled with a higher level of alcohol, which can create a flabby mouthfeel.

Jammy
The term jammy is usually applied to red wines low in acidity but high in alcohol, such as Californian Zinfandel or Australian Shiraz. It describes ripened or cooked fruit, in which the pungency and sweetness is intensified compared to fresh fruit flavours.

Jammy is associated with red fruits like strawberries and raspberries, as well as darker fruits such as blackcurrants and blackberries — essentially fruits you can imagine making into jam.

As a fault, it can express poor growing conditions in which the vines are overexposed to heat and sunlight. This causes the grapes to ripen too quickly, and the resultant wines can develop a cloying jamminess with a flabby mouthfeel.

Wine writer Robert Haynes-Peterson notes that Pinot Noir wines are most at risk, as these thin-skinned grapes are 'intolerant of high temperatures which results in jammy, rather than fruit-driven, wines'. Read more

However, some people see jamminess as adding an enjoyably complex and concentrated fruitiness to wines; Matetic's EQ Syrah from the San Antonio Valley was praised by Decanter's James Button for its 'multi-layered jammy and savoury elements'.

Herb & Spice



Coffee
Coffee is one of four key aromas that can help you to understand the difference between an oaked and un-oaked white wine, says Decanter's Jane Anson. The others are vanilla, coconuts and cloves, incidentally. Coffee aromas can be formed over the ageing process in young wines fresh from the barrel, which is why you so often find a hint of smoky cappuccino in vintage Champagne.

Of course, there's no actual coffee in your wine. It's actually a chemical compound that you can smell. An organic compound called furfurylthiol is known to give off a smoky, coffee aroma, which emanates from oak barrel toasting.

Eucalypt/Eucalyptus
Normally associated with Australian wines (particularly Cabernet Sauvignon and Shiraz), eucalypt, mint, and camphor aromas can be found in other wines too, including Argentinian Cabernet Franc. This is due to the compound 1,8-cineole, also known as eucalyptol.

Top Cabernet Franc from Argentina and Chile

Studies have shown that vineyards with a closer proximity to eucalyptus trees have a higher incidence of the chemical in the wine, and therefore a stronger note of eucalypt. Eucalpytol is transmitted through the air onto grape skins, which are then fermented into wine, giving the distinct character.
Hedgerow

Hedgerow refers to the shrubs, and occasionally trees, are used as natural roadside boundaries between fields. Dry white wines, such as Sancerre, often have these aromas – predominantly herbaceous, grassy and nettle-like – but they can also encompass the wild fruits and berries that grow on them too.

Examples may include elderflower, gooseberry, or even raspberries, brambles and blackberries. Hedgerow as a descriptor in a tasting note, therefore, will often denote this fresh, green integration of fruit and plant.


Leafy
This aroma does not come from leaves of the vine but is a flavour compound found in the skin of the grape: methoxypyrazine. This herbaceous character, which can be typical of cooler-climate Cabernet Sauvignon and is present in many Sauvignon Blancs, can be associated with a lack of ripeness. However, it can also give extra complexity to the wine if it is not too overt. Leafiness can evolve into a cigar box character when the wine is aged, but if the wine is too leafy to begin with then it may never reach its full potential as the tannins will also be unripe.


Liquorice
As a wine descriptor, liquorice refers to the sweet, yet slightly bitter and medicinal flavours and aromas associated with the chewy black confection made from the Glycyrrhiza glabra plant root extract.

Although this is not actually present in the wines themselves, its likeness is often perceived in red wines, such as Syrah blends from Rhône, and is usually integrated with black fruit flavours. Or in the spiciness of wines made from the Nebbiolo grape, such as Barolo and Barbaresco wines from northwest Italy, where it is often expressed in harmony with violet and rose aromas.

Liquorice is part of the same flavour group as star anise and fennel, as they share chemical flavour compounds such as anethole, which is found widely in essential oils, and is responsible for their distinctive scent and taste.

It is a useful term to use to describe a particular tart and penetrating sweetness, differing from that related to sugar. Like liquorice itself, wines with this flavour or aroma can be divisive depending on personal taste; for some it recalls childhood treats, for others it causes nose-wrinkling.


Minty
Mint, or menthol aromas can be common in varieties such as Cabernet Sauvignon grown in cooler climates like Bordeaux, Chile and Coonawarra in South Australia, but can also be found in other varieties such as Aragonez and Alicante Bouschet.

A mint aroma differs from a eucalypt note, which normally comes from contamination by nearby eucalypt trees. It has recently been discovered that mintiness in wine is caused by the compound piperitone, which is also found naturally in mint plants.

Vanilla
Vanilla is one of the most frequent tasting notes applied to wines, and it belongs to the sweet spice category. It can be found in red or white wines, usually as an aroma instead of a taste. Vanilla notes are usually generated during the ageing process of wine in oak barrels, typically American oak as opposed to French oak, and younger barrels rather than older. In this sense it is identified as a tertiary aroma, as it is produced by wine ageing.

Decanter's Sarah Jane Evans MW explains the science: 'Vanilla, or vanillin, is an aldehyde that is a component of the oak. It is more marked in US oak'.

Reds from Rioja are a common example, such as Faustino's Gran Reserva 2001, praised for its 'sweet, vanilla notes of American oak' — as are oak-aged Chardonnay wines from California and Australia.

The way a barrel is toasted can also bring out vanilla in wines, as William Kelley notes, 'lighter toast levels bring aromas of vanilla and fresh wood to the fore'.

Other

Biscuit
Biscuit/biscuity descriptors are most often associated with aged Champagne, where the process of yeast autolysis and time enable a rich, digestive biscuit-like character to develop. It can also be found in oak-aged Chardonnay, where it can be a development of the caramelised butterscotch aromas that comes from the wood.

Bubblegum
Bubblegum is a unique aroma that is found in wines that have undergone carbonic or semi-carbonic maceration. Whole bunches are placed into a sealed fermentation vessel. CO2 is added either artificially (carbonic), or occurs naturally via aerobic fermentation (semi-carbonic). Once the CO2 is added, enzymes begin consuming the available sugars in an anaerobic fermentation process. This process will only produce about three degrees of alcohol, so it must always be followed with a normal yeast fermentation. Although it produces little alcohol it has a marked effect on the aroma and taste of the wine.

In these processes, esters such as ethyl cinnamate are produced in higher quantities than normal, lending flavours such as raspberry, strawberry, bubblegum and even candy floss. The low level of contact between skin and juice means that little tannin is extracted, so wines that undergo this process (most famous being Beaujolais Nouveau) can be drunk soon after fermentation.

The bubblegum flavour can also indicate an excessive use of potassium sorbate – a chemical that is used at the end of fermentation to prevent the yeast from multiplying further.

Chalky
The term chalky is usually applied to white wines with high acidity from cool climate terroirs with stony soils, and falls into the mineral category along with notes of flint and slate. Including Chardonnay wines from Chablis and Sauvignon Blanc from Sancerre.

Our ability to perceive these mineral flavours in wine has caused some disagreement between scientists and wine experts, but it is nevertheless widely used at tastings. (If you are struggling, try to imagine licking a piece of chalky rock.)

Sarah Jane Evans MW relates the term chalky to mouthfeel when talking about wines with minerality, describing them as having 'a taste as if of licking wet stones and often a chalky texture to match'. Read more

This can relate to the astringency of tannins, as the mouth-drying effect can recall the powdery or grainy feeling of chalk. For example a tannic red wine with a drying and lingering finish may be noted for its 'chalky tannins'.

Chocolate
Chocolate is quite a common flavour and aroma in full-bodied reds from warmer climates, such as southern French Merlot, Montepulciano d'Abruzzo and Barossa Valley Shiraz. It can be identified in several different guises – milk chocolate, dark chocolate and even cocoa powder. The latter can sometimes be associated with ripe, sweet tannins, providing a descriptor of texture as well as flavour. Barrels that have been heavily toasted, either using an open flame or in an oven, can also lend chocolatey flavours to a wine

Dosage
After a traditional-method sparkling wine is disgorged, the liqueur d'expédition is added to create the final dosage. This addition of sugary liquid is used to balance the high acidity levels. With the correct addition, the dosage can accentuate the body of the wine and also give a certain roundness. Too much or too little can lead to a wine that is flabby or one that is too tart.

In recent years there has been a trend towards zero dosage, but it can be difficult to create a balanced wine unless conditions are right. So what do the names on the bottle actually mean in regards to dosage? Brut Nature (0-3g/l of sugar), Extra Brut (0-6g/l), Brut (0-12g/l), Extra-Sec (12-17g/l), Sec (17-32g/l), Demi-Sec (32-50g/l), Doux (50+g/l).


Flint
This term is derived from the French phrase 'goût de pierre à fusil', which literally means tasting of flint stone. Flint, flinty or even gunflint are terms used to describe the minerality note that is found in dry, austere white wines, notably Chablis and Sancerre.

If you want to experience what flint smells like, next time you are walking in the South Downs, pick up two pieces of chalk and rub them together. If this isn't an option, think of wet pebbles.

Iodine
Associated with Syrah, particularly from the northern Rhône, as well as Sangiovese in Tuscany, iodine or blood-like notes are derived from the grape or the terroir rather than the addition of the element itself. Some say iodine aromas are increased if vines are planted closer to the sea as well.

It should be mentioned that when fruit has succumbed to excess rot, the resulting wine may also have iodine or phenol aromas, and in this case it is considered a fault.

Graphite
Graphite is a common descriptor, especially for fine red wines, signifying notes of pencil lead or a lead-like minerality. Some claim the aromas and flavours come from the wine's contact with wood during oak maturation. However, others, especially producers in Bierzo and Priorat in Spain, believe that terroir contributes these characters – thus their slate soils provide a graphite taste to the wine. If you are unsure what graphite smells like, try sharpening an HB pencil.

Leather
An aroma often found in red wines that have been aged in oak. Either a secondary or a tertiary aroma, it is associated with the winemaker's influence and a wine's ageing process rather than a grape's varietal characteristic or primary aroma.

It is often used as a descriptor in conjunction with vanilla, toast and cedar, which are all associated with the use of oak in red wines. It can also be a savoury characteristic indicative of a wine softening and ageing, losing some of its primary fruit and gaining complexity and depth.

Meat
Grilled or raw meat aromas can be found in muscular reds such as northern Rhône Syrah, Toro and Bordeaux. Game is a slightly lighter, more fragrant character that can be found in wines with red fruit characteristics, such as Pinot Noir, Barbaresco, Rioja and Pinotage. It is reminiscent of hung pheasants and 'farmyard' aromas, Both meat and game aromas can be amplified over time, so are usually found in more mature bottles of wine, and are considered to be positive (and occasionally defining) characteristics of a particular wine style.

In some cases these characteristics are caused by Brettanomyces, a wild yeast that can easily infect winemaking equipment, particularly the rough interior surface of wooden barrels. In small doses it produces meaty flavours that can benefit the complexity of a wine, although higher levels can can easily spoil the wine with impressions of cheese, rubber and sweat.

Mineral
This common description can be used to describe both red and white wines, although it is more common with whites. It is a positive attribute that can be associated with the acidity of the wine, but also the aroma; for example slate, gun flint or wet stones.

The use and meaning of minerality is hotly debated and there is no chemical evidence that shows a mineral aroma or flavour is related to a specific mineral or nutrient in the soil or in wine. Therefore, while we use mineral or minerality often as a descriptor it is still quite a mystery as to what causes this sensation.


Oxidative
An oxidative style of winemaking is a controlled process of exposing the wine to oxygen. It enhances flavours deemed desirable – such as nuts or dried fruits – and increases complexity in the wine. The opposing method is a reductive style of winemaking where the amount of oxygen exposure is limited to preserve the wine's fresh fruit characters. Most wines lie between these two styles, achieving a good balance, but some winemakers prefer a more marked oxidative or reductive style.

Petrol
Petrol notes in wine are caused by a chemical, trimethyl-dihydronaphthalene (TDN), whose precursors are naturally found in the juice and skins of the Riesling grape.

Generally, aged Rieslings can have a petrol aroma as the precursors in the wine combine over time to form TDN. When this note is found in young wines, it is considered by some, notably Rhône and Australian producer Michel Chapoutier, to be a fault due to over-pressing during harvest.

Smoky
Smoky notes generally come from oak. Normally the intensity of smoky aromas and flavours in a wine will be determined by the toast of the oak (how charred it was), how many times the barrel has been used and how long the wine spends in the barrel. If the wine is put into a new barrel that has had a heavy toast then the likelihood of having smoky notes will increase. This can be desirable if the wine has the structure to handle the oak.

Sometimes heavy toasting and too many new barrels can lead to an overtly smoky wine, which may integrate with time, but can be difficult to assess when the wine is young. Smoke taint can also happen, when forest fires occur between veraison (when the grapes ripen) and harvest time. This has been a problem for winemakers in Canada's Okanagan Valley, California and throughout Australia.



Vinyl
Not your typical aroma or tasting note, but it is used to describe this almost sweet, intriguing plastic quality. It may be a sign of reduction, where in the winemaking, lack of oxygen creates a growth of chemical compounds called mercaptans.

These can be extremely unpleasant, creating notes of rotten eggs, cabbage or struck matches. However, if a balance is achieved in this reductive technique, desirable notes can be created, such as quince, smokiness, peardrop or even vinyl.

Wax
Candle wax or beeswax aromas can be common in aged white wines for a number of reasons. Ethyl acetates, a contributor to honey and wax aromas, can be created by yeast during fermentation (common in Pinot Blanc and Chardonnay). However, they can also come from bottle ageing, as is common in older Rieslings; this is due to the breakdown of other components in the wine to create ethyl acetates.

Wax aromas are, however, different from the petrol aromas often found in aged Rieslings – these are caused by another natural and very potent compound, TDN, which can be detected at concentrations of micrograms per litre.


By Decanter Staff February 21, 2017 |
Source: Decanter |
Complete Picture Source: Decanter
---
---
Go-Wine Sharing and Promotion
Go-Wine's mission is to organize food and beverage information and make it universally accessible and beneficial. These are the benefits of sharing your article in Go-Wine.com
It Generates Free Traffic to your site.
Your Article Will Get Indexed Faster.
Your Google Rankings Will Rise. Google Rise Articles with Positive Participation & Contribution.
Your Article Will Reach New Customers and Audience. Go-Wine has a selected audience and visitors from over 120 countries.
You always receive credit - you will be cited accurately (Author, Website & Hyperlink).
The integrity of the Information is not compromised - you always will be linked to the most up to date version of your article.
Contact Us for more information.