Here's How Enormous Pot Sales Could Get With Legalization
Posted: Apr 05, 2018
---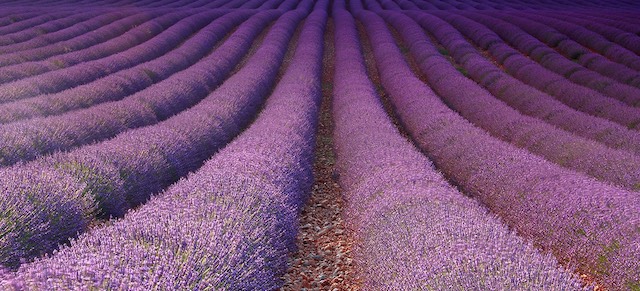 ---
U.S. pot sales could reach $75 billion by 2030 if the nation fully legalized recreational use, an analyst said in a report Wednesday, potentially making the industry bigger than the U.S. wine market is today.
The new forecast for the marijuana industry, from Cowen & Co., arrives amid growing support for legalization in the U.S. Expanded recreational access across more U.S. states — including California, the world's biggest legal pot market — and the coming recreational legalization in Canada this year has drawn more newcomers. In the process, those new customers have also begun to transform the way people consume the plant.
The $75 billion projection by 2030 compares with current annual U.S. wine sales of about around $60 billion, according to a chart in the report that cited company reports, Cowen's own research and Marijuana Business Daily Factbook 2017. Cigarette sales held at $77 billion and beer sales at $110 billion.
Cowen's new projection also assumes soaring growth in just a handful of years. In 2016, Cowen said the recreational cannabis industry could be worth $50 billion by 2026. However, the firm on Wednesday said that "new forecasts suggest that the market is already that size."
Corona parent Constellation Brands (STZ), for one, estimates that the current size of the cannabis market, including both legal and illegal sales, is at around $50 billion, according to the Cowen report.
Alcohol appears likely to be the big loser from pot legalization. The new research from Cowen finds that the monthly level of binge drinking in states where recreational pot use was legal as of 2016 was 13% lower than in states where cannabis was completely illegal.
Companies like Brown Forman (BFB), the maker of Jack Daniel's, and others have worried that legal use could dent sales.
"This work builds on our prior assertions that cannabis acts as a substitute social lubricant for consumers," Cowen analyst Vivien Azer said in the report.
As the pot industry draws new customers, particularly women and Baby Boomers, demand for products other than loose, dry buds has increased.
Monthly spending among women increased 20% last year, amid "improved access and safety" and an increase in products targeted toward them, the marijuana delivery platform Eaze said in a report in January.
Ready-to-use products, such as buttonless vaping pens, edibles and prerolled joints, have become more popular. Interest in cannabidiol, or CBD, a non-psychoactive component of marijuana, has also grown, as more consumers seek relief from physical pain and anxiety.
Jim Patterson, the CEO of Eaze, said that flower, the industry's preferred term for buds, accounted for around 32% of its total sales in the most recent month of available data, according to a separate research note from Cowen. That's well down from around 85% of sales when the company, which operates in California, first started out.
Constellation Best-Positioned
Cowen said that Constellation, which owns Corona beer but also caters to craft-beer enthusiasts and people willing to pay more for wine, is best equipped to handle any potential changes in the way people socialize.
The company, Azer said, has "outsized exposure to more affluent, multicultural and gender-diverse consumers". Constellation was also the first publicly traded alcohol company to gain exposure to cannabis, via its investment in Canopy Growth, a Canadian pot producer.
Constellation last week said it had recognized $453 million in total pretax gains from its investment in Canopy.
Constellation shares closed up 0.6% in the stock market today, Molson Coors (TAP) rose 0.6%, Anheuser Busch (BUD) added 0.4% and Brown-Forman gained 1.4%. Cronos Group (CRON), a Canadian marijuana company that listed on the Nasdaq in February, reversed higher to finished up 0.2%.
Cronos Group last month also said it would partner with MedMen, a cannabis retailer and producer in the U.S., to create MedMen Canada. Other Canadian marijuana companies have also expressed interest in listing on the Nasdaq.

By Bill Peters
April 4, 2018
Source: Investors.com
Image: Canopygrowth.com
---
---
Go-Wine Sharing and Promotion
Go-Wine's mission is to organize food and beverage information and make it universally accessible and beneficial. These are the benefits of sharing your article in Go-Wine.com
It Generates Free Traffic to your site.
Your Article Will Get Indexed Faster.
Your Google Rankings Will Rise. Google Rise Articles with Positive Participation & Contribution.
Your Article Will Reach New Customers and Audience. Go-Wine has a selected audience and visitors from over 120 countries.
You always receive credit - you will be cited accurately (Author, Website & Hyperlink).
The integrity of the Information is not compromised - you always will be linked to the most up to date version of your article.
Contact Us for more information.