How To Become A Restaurant Manager
Posted: Apr 01, 2018
---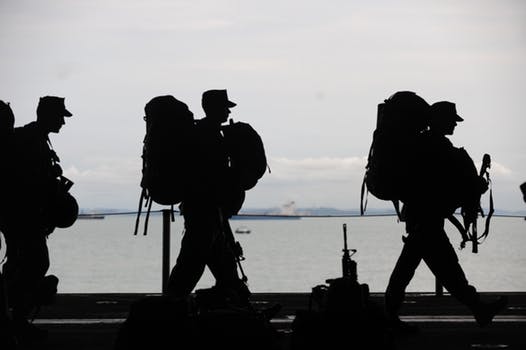 ---
Ready for the next step in your career?

On paper, a management position at the restaurant you're working for is a natural and logical move. While many industries require an MBA and years of experience before a management job, the restaurant industry makes a satisfying and financially stable career accessible to anyone willing to put in the blood, sweat, and tears to get to the top.

There are many questions to ask yourself – and only yourself – before taking that plunge, so get ready to answer these important questions if you want to know how to become a restaurant manager.

Learn what you need to change to become a more productive manager with this free time tracking tool.

1. Are you productive enough?
Productivity is key when you're running a restaurant. Ask any restaurant manager you know, and they'll tell you that they've got about 400 tasks to do in a day and will laugh you off if you expect a workweek to last 40 hours.

You've got to be ready to wear the hat of menu writer, inventory tracker, and human resource manager when the situation calls for it.

Using a tool like a productivity tracker and time calculator makes it easier to track your efficiency in the workplace. All you have to do is enter how long you take to do a task like hold staff meetings and do accounting work and compare your performance to the average restaurateur.

With this insight into your performance and your expectations, you'll have a better understanding of how to become a restaurant manager and if the job is right for you.

New Call-to-action

2. Can you be a people pleaser?
A great restaurant manager has to find the balance between keeping the restaurant profitable and making sure that their employees, guests, suppliers, and partners all have tip top morale.

Unmotivated employees lead to unsatisfied customers, meaning the entire business suffers and all of stakeholders take a hit.

If people pleasing isn't a strong suit of yours, take a step back and think about how you can change, because successful restaurant managers aren't always yelling. The ability to put on a smile and ensure everyone around you is at their best – without sacrificing the profitability or performance of the business – is one of the best ways to keep a restaurant afloat.

Start showcasing the skills of compromise, resolve, and empathy in your current role and it might just pay off the next time a manager position opens up at your restaurant.

3. Why do you want to become a restaurant manager?
A promotion to restaurant manager can establish a sense of progress in your career, a notch to add to your belt of accomplishments on your way to becoming a restaurant owner or restaurant franchisor.

There are clearly some significant benefits to becoming a restaurant manager. You will be better empowered to delight your guests, manage staff shifts, and propose creative ways to make your restaurant more profitable. With access to POS reporting to support your efforts, you'll be able to track your specific accomplishments and how they affect the business.

On the other hand, however, restaurant managers often work longer hours. As non-tipped employees, they may even make less than servers. They're also often pulled in many different directions, from the creative work on the marketing side to the analytical needs of restaurant reporting.

Becoming a manager in the restaurant industry is a lifestyle choice, not a career. It can be hard to leave work when you're constantly dealing with restaurant issues.

4. Do you have the skill set to be a great restaurant manager?
If not, are you willing to learn?

The best servers in the world may make the worst managers and vice versa, due to the completely different skills required of these completely different restaurant positions.

Servers have to be great salespeople; they are consultants who are working to sell the highest number of items on the menu, all while making guest satisfaction a priority. They're running around the restaurant serving guests and completing side work during their downtime so that after a busy night they can leave knowing that the restaurant is ready for tomorrow's shift.

Managers, on the other hand, can't just scoot out once the restaurant closes and the staff leaves. There are still hours of payroll, accounting, inventory, data aggregation, and many other tasks to complete. Responsibilities that involve sitting in front of a computer can prove to be unrelenting when you're naturally inclined to mingle with guests all night.

Managers also have to be great restaurant leaders – willing to hire, train, and terminate staff. This requires more strategic thinking, moving past preparing for the day ahead, instead preparing for six months or more into the future.

5. How will you get to the restaurant management position?
If after you've read the above, you still decide you want to become a restaurant manager, there are a few ways you can get noticed for that big promotion.

Follow these three tips on how to become a restaurant manager:

1. Whatever task is at hand, go above and beyond.
Managers can tell when their staff is making an effort to be the best they can be. If you work somewhere that has an extensive wine list, learn that list front and back and understand how to pair. If you're working at a sports bar, hustle and turn your tables quickly and with minimal mistakes. Ask for feedback before it's given, and make the changes asked of you with a positive attitude.

2. Be a team player… and a team leader.
Jump in and help where help's needed. Bus tables for your fellow servers, run food, barback. The best managers are on the floor, not in the back office, so make sure you're exemplifying what you'd like to become.

Also, think about current processes at your restaurant and how they might be improved for the greater good of the restaurant. Bring these solutions to your manager, and make sure you're armed with the possible long-term benefits of such changes; this will show you can be forward-thinking.

3. Tell the general manager about your career goals.
Most restaurants would prefer to hire from within, but you risk being passed over if your supervisors don't know you'd be open to changing positions. When you tell them that you're interested in becoming a manager, ask for specific steps you can take to get there. You can work on a plan or a restaurant manager resume together, and soon you'll hit your goal.

Managing a restaurant is one of many different career paths that stem from experience as a server. The great thing about the industry is that the direction you choose and how far you go depends on you!

By Jackie Sabol
March 29, 2018
Source: Pos.toasttab.com
---
---
Go-Wine Sharing and Promotion
Go-Wine's mission is to organize food and beverage information and make it universally accessible and beneficial. These are the benefits of sharing your article in Go-Wine.com
It Generates Free Traffic to your site.
Your Article Will Get Indexed Faster.
Your Google Rankings Will Rise. Google Rise Articles with Positive Participation & Contribution.
Your Article Will Reach New Customers and Audience. Go-Wine has a selected audience and visitors from over 120 countries.
You always receive credit - you will be cited accurately (Author, Website & Hyperlink).
The integrity of the Information is not compromised - you always will be linked to the most up to date version of your article.
Contact Us for more information.