How To Open A Restaurant With No Money
Posted: Mar 28, 2018
---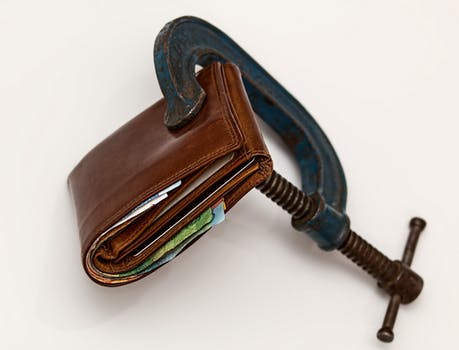 ---
It's clear that passion is the number one reason why people open restaurants.
We collected #IOpenedBecause stories from restaurateurs and shared them on the blog last week. The theme: Restaurateurs love food and communities. (P.S. Submit your #IOpenedBecause story here.) So we know why restaurateurs open. Now, we want to answer: how?
Many restaurants don't succeed or even get to opening day. Opening a restaurant is extremely high-risk, and many investors won't touch restaurants with a ten-foot pole, especially if you don't have a solid restaurant business plan.
Unfortunately, the cost of opening a restaurant is just too high to shoulder on your own. And you're not alone. Just look at these common Google searches:
So what are are some creative ways to procure restaurant funding? Here are 7 ways to open a restaurant with no money.
1. Start in a restaurant incubator.
If you have no money and no business experience, it may be a good idea to explore restaurant incubators in your area.
Pilotworks, for example, is a premier food business incubator, allowing enterprising entrepreneurs to rent commercial kitchens in six cities.
"Pilotworks participants benefit from affordable commissary and co-working space, tailored mentorship programs and workshops, flexible working hours, and, most importantly, community of supportive culinary professionals looking to achieve the same goal: change the way we think about food."
Many other cities have similar programs, including:
Finally, some existing restaurants have incubator programs as well. Wink & Nod in Boston, Massachusetts, for example, has a rotating kitchen. Every six months, they invite new restaurant groups to run the kitchen and experiment with dishes to complement their cocktails.
2. Apply for loans or explore capital opportunities.
We've written about restaurant financing before, and it's always a tricky subject to tackle. There are Small Business Association (SBA) loan programs that allow partnering lenders, community development organizations, and micro-lending institutions to invest in small businesses.
There are peer-to-peer lending services that match lenders with borrowers; however, there is a risk of the borrower defaulting on the loans taken out from peer-lending websites.
And there are of course, bank loans, which usually have low interest rates but long approval processes.
In some cases, your restaurant technology provider may also provide loans, especially for restaurants hoping to expand into second or third locations. These loans often take the form of "Merchant Capital Advances" (MCAs), which take a set percent of your gross sales so that the loan payment varies along with your business (and in less-busy months the payment naturally decreases). Be sure to ask your POS provider if that option is available.
3. Find an investor — or even better, an angel investor.
As I mentioned before, many investors will not invest in restaurant businesses. They're risky, often with low financial returns.
You could go through the process of finding an investor that shares your passions, with pitch meetings, site visits, and of course a solid business plan.
Or you could try to find an angel investor. An angel investor is a wealthy person who helps finance an idea or business plan. They may be one of your restaurant mentors. Or they may simply be inspired by your story.
Whatever the case, remember to lean on your existing network; your family and friends may know someone who is looking to lend their money to support local businesses.
4. Get creative with crowdfunding
Many restaurants have started their second or third location through crowdfunding sites like Kickstarter, FoodStart, Indigogo, GoFundMe, and Angellist. If you already have customers that know and love your brand, why not ask them to spend a few bucks to fund your next location? In return, they can receive a gift card, a tote bag, some swag - you name it!
Successful restaurants that have crowdfunded are:
Field and Vine in Somerville, Massachusetts started as a pop-up restaurant. When the team secured a location for a brick-and-mortar restaurant, they started a Kickstarter. They raised $27,832 towards their goal. On their Kickstarter page, they shared exactly what they would be using the money towards, as well as offered cooking classes and even guitar lessons for higher bids.
Swah-Rey, a dessert bar in St. Petersburg, Florida, raised money for their second restaurant via Kickstarter. They raised $7,673 and included a promotional video at the top of the page showcasing their brand. Owners Leslie Ann and Gregg shared their story, as well as what to do after donating, which spurred many to share the campaign in their community. Some of their pledge rewards include cupcakes (of course), dog murals, and invites to their pre-opening party. (P.S. Watch Swah-Rey's Toast customer story!)
5. Consider starting with a pop-up restaurant, food truck, or catering business first.
Many restaurateurs get their feet wet with pop-up restaurants, food trucks, or catering businesses before investing in a brick and mortar restaurant.
Pop-up restaurants are a low-cost way to test out running a mini-restaurant business. Pop-up restaurants are temporary restaurants hosted in various spaces, such as existing restaurants, bars, abandoned arcades, bowling alleys, theaters, or even chef's homes.
Oisa Ramen in Boston, Massachusetts recently opened a location after three years of pop-ups at professional kitchens, homes, and parties. Chef Moe Kuroki wanted to share her favorite childhood food, tonkotsu ramen, with the world, and now has her own location in downtown Boston.
Metzy's Taqueria in Newburyport, Massachusetts and Bandora in Atlanta, Georgia started as food trucks, and, by using agile methodology and saving aggressively, opened a brick-and-mortar location a few years later.
6. Ask your landlord.
When you find restaurant real estate, ask your landlord what your options are regarding the restaurant buildout. Your landlord may reduce your rates if you offer him a share of your restaurant. He or she may also offer a tenant improvement allowance. Often referred to as TIA or TI in a letter of intent or lease agreement, the tenant improvement allowance is typically a dollar amount multiplied by the square footage or size of the space.
Many restaurants have contentious relationships with their landlords. Make sure, up front, that everything is in writing, and if you can, work with a lawyer or restaurant real estate adviser to request a tenant improvement allowance in the letter of intent.
7. See if your local restaurant association will help.
Finally, ask your local restaurant association. Many local restaurant associations have forums where restaurateurs can ask for advice about loans and funding from fellow restaurateurs, as well as links to local restaurant consultants who can help you navigate the restaurant funding space.
The National Restaurant Association hosts many events and webinars regarding restaurant growth and share advice about about small-business lending.
Your local state restaurant association may have resources to help you procure funding. California Restaurant Association, for example, gives members 15 minutes of legal advice every month.
Other local groups may help you meet people with similar passions. Rotary for example joins people from all continents and cultures to exchange ideas while making a difference around the world.

By Allie Tetreault
March 20, 2018
Source: POS.Toasttab.com
---
---
Go-Wine Sharing and Promotion
Go-Wine's mission is to organize food and beverage information and make it universally accessible and beneficial. These are the benefits of sharing your article in Go-Wine.com
It Generates Free Traffic to your site.
Your Article Will Get Indexed Faster.
Your Google Rankings Will Rise. Google Rise Articles with Positive Participation & Contribution.
Your Article Will Reach New Customers and Audience. Go-Wine has a selected audience and visitors from over 120 countries.
You always receive credit - you will be cited accurately (Author, Website & Hyperlink).
The integrity of the Information is not compromised - you always will be linked to the most up to date version of your article.
Contact Us for more information.