Can Restaurant Apps Make Splitting The Bill A Thing Of The Past?
Posted: Mar 07, 2018
---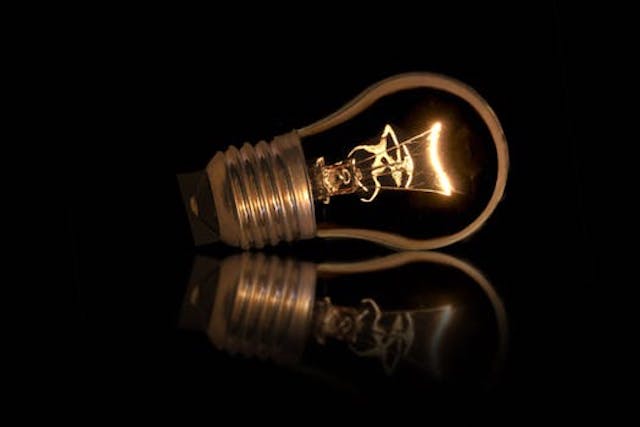 ---
The system, which means diners can walk out of an eatery at any point and pay automatically, is currently being trialled at a branch of Prezzo

Age: Imminent.

Appearance: Probably everywhere very soon, but at Prezzo's St Martin's Lane branch in central London from next week, on a trial basis.

I thought dining and dashing was illegal? In its traditional form, it is. Eating and then doing a runner – AKA dining and ditching, or chewing and screwing – is the bane of the restaurateur's life. In the US, it has been estimated that one in 20 people have dined and dashed. But this is the legal form.

Is there a legal form? There is now. Prezzo has teamed up with Barclaycard to develop an app ...

Stop! I refuse to engage with apps on any level. Oh don't be such a dinosaur. We now live in an app-based world. You are back in the stone age.
I like the stone age. Be quiet and listen. You get to your seats, use your app to tap into an electronic device called a totem, which is in the middle of the table ...

Zzzzzzzzzzzz. Then you order your food as normal, see what you are being billed in real time and walk out any time you like.

Without so much as a cursory nod to the waiter and maitre d'? What's a maitre d'?

Something your app obsessives will never have heard of. Anyway, yes, you can leave when you like. Location-tracking technology tells the restaurant you have left, the light on the totem changes colour from blue to green and the bill is automatically deducted from whatever account you signed up with. Clever, eh?

It's HORRIBLE! It's the future. In any case, you don't have to dash. You can settle the bill through the app in the conventional way if you want, adding a tip and saying thank you to your waiter.

What if you want to share the food and split the bill? Easy – as long as you all have the app.

Sounds like a nightmare. Are you having a starter?
I appreciate there not being a paywall: it is more democratic for the media to be available for all and not a commodity to be purchased by a few. I'm happy to make a contribution so others with less means still have access to information.Thomasine F-R.
Not to be confused with: Invisibill, a similar system being rolled out in the US, and Mastercard's , which is being trialled at Pizza Hut and other chains.

Do say: "How fantastic. I always hate waiting for the bill. And then they always get it wrong."

Don't say: "Do you take Luncheon Vouchers?"

Source: The Guardian
March 5, 2018





---
---
Go-Wine Sharing and Promotion
Go-Wine's mission is to organize food and beverage information and make it universally accessible and beneficial. These are the benefits of sharing your article in Go-Wine.com
It Generates Free Traffic to your site.
Your Article Will Get Indexed Faster.
Your Google Rankings Will Rise. Google Rise Articles with Positive Participation & Contribution.
Your Article Will Reach New Customers and Audience. Go-Wine has a selected audience and visitors from over 120 countries.
You always receive credit - you will be cited accurately (Author, Website & Hyperlink).
The integrity of the Information is not compromised - you always will be linked to the most up to date version of your article.
Contact Us for more information.