Balance Of Power Shifts To Producers As Bulk Wine Outstrips Bottled Supply
Posted: Feb 18, 2018
---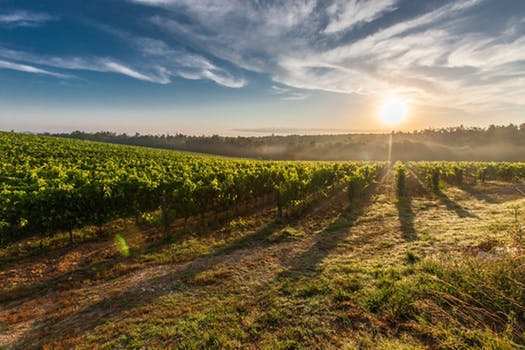 ---
Unpredictability is the new norm, securing supply has become more critical than price and power has shifted from buyers to producers.

These were the takeaway messages from Florian Ceschi, director of bulk wine brokers Ciatti Europe, speaking at the first International Bulk Wine and Spirits Show (IBWSS) in London on 26 February.

One of several to chart a fast evolving world where global bulk sales are outstripping shipments of bottled wines, Ceschi titled his presentation "a paradigm shift in the wine industry".

"In the last five years the industry has been changing, not small changes, but significant changes that will have a big impact on the future," said Ceschi, outlining how the past, present and future of the trade is evolving.

The time when buyers had the upper hand, could come to the market and buy cheaply close to harvest time is over, he suggested, saying that the new reality has very much placed the balance of power in producers hands.

"In the world today you need to buy early to make sure you can lock in your volumes – price is no longer a key factor, buyers are more concerned about not having enough volume, less concerned about competitors and price, because all are fighting on the same field," said Ceschi.

"If you don't have the volume, you can't fight at all."

Reasons given for this shift included a predicted continuing rise in global consumption, against a backdrop of a severely reduced 2017 vintage, that is now impacting on global supply, with production from adverse weather affected vineyards also likely to be down at the following harvest in many parts of the world.

Meanwhile, globalisation coupled with consolidation, along with new bottle-at-source regulations in regions such as Sicily, the new DOC delle Veneto for Pinot Grigio and in certain Spanish DOs, are among many factors conspiring to put pressure on the bulk market.

Furthermore, Ceschi pointed to a now well-established trend for exporting countries that are experiencing shortfall to protect their export volumes, while importing bulk from rival producing countries to buoy up the volumes need to satisfy domestic consumption.

Argentina, for example, is likely to be the second biggest export territory for Chile this year, as the former looks to satisfy international demand for Malbec while catering for its own big domestic thirst.

"Selling countries are becoming buyers," said Ceschi.

With sourcing the key issue, and that sourcing becoming more unpredictable due to factors as diverse as climate change and growing markets, pre-harvest contracts and even multiple year commitments will increasingly be the norm, while the bulk market will continue to swing from one source to another, be it South Africa, Spain, Chile or a.n.other – for good value wine.

And, as various research touched on by Ceschi has shown: "You find that consumers don't really care about [the country of source], so long as a wine is good, they will keep buying the product."

However, the bottom line is that prices are predicted to continue to rise, with the one equation as yet mostly untested being that of higher priced wines versus consumption. What is clear is that with bulk in ascendance, the world's wine supply will increasingly flow to those who are prepared to pay.

By Andrew Catchpole
February 27, 2018
Source: Harpers.co.uk/
---
---
Go-Wine Sharing and Promotion
Go-Wine's mission is to organize food and beverage information and make it universally accessible and beneficial. These are the benefits of sharing your article in Go-Wine.com
It Generates Free Traffic to your site.
Your Article Will Get Indexed Faster.
Your Google Rankings Will Rise. Google Rise Articles with Positive Participation & Contribution.
Your Article Will Reach New Customers and Audience. Go-Wine has a selected audience and visitors from over 120 countries.
You always receive credit - you will be cited accurately (Author, Website & Hyperlink).
The integrity of the Information is not compromised - you always will be linked to the most up to date version of your article.
Contact Us for more information.