5 Ways Restaurant Staff Can De-stress At Work
Posted: Feb 26, 2018
---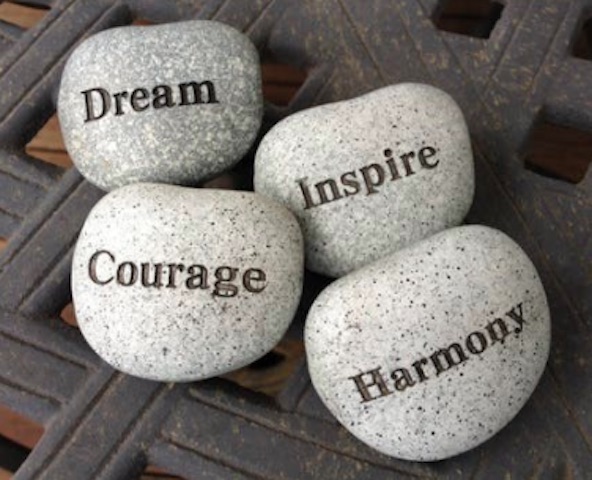 ---
The restaurant kitchen is one of the most challenging environments to work in. It is hot; it is unpredictable; and it is very manual-labor intensive.
It's easy to see why staff can get super stressed out and lose it – I used to at least once a shift.

The thing is, these stress induced freak outs are neither productive nor healthy for anyone working in your restaurant – not the employee who's stressed at this moment in time, and definitely not for those around them still trying to do their jobs.

This pressure-cooker work environment can lead to a vicious cycle of stress: an employee reaches their limit, they freak out, their quality of work and ability to do their job are affected, fellow staff members must pick up the slack, they freak out from the stress, their quality of work and ability to do their job is affected…and so the cycle continues.

Here are five ways I've learned first-hand how restaurant management and staff can de-stress at work.

1. Lead by Example

Whether you're at the top or bottom of the totem pole, the type of energy you put out affects the people around you and, as a result, the restaurant as a whole.

After a while, I was forced to grow up and realize that slamming oven doors and cussing – even under my breath – are destructive behaviors that affect my fellow staff members and our entire restaurant.

Destructive behavior keeps employees from feeling safe and comfortable doing their respective jobs. It also can and will affect the quality of the dishes and dining experiences restaurant staff are able to produce for guests.

2. Stay Sufficiently Staffed

Too many restaurants have their kitchens spread really thin and the entire organization suffers, especially your bottom line.

What happens when someone has a family emergency or has an important personal event to go to, and your already understaffed kitchen gets even more understaffed? Your guests experiences will suffer, that's what.

Read More: Shift Happens: 3 Ways to Overcome Top Shift Scheduling Challenges
Keeping your line staffed deep during peak times and well-known busy rushes gives the guys and girls slugging it out in the trenches some breathing room. More importantly, it keeps them from getting burnt out.

Remember: Burnout leads to stress.

Cross-training is key to reducing stress in understaffed situations as well. If you're best grill girl hasn't been taught any other stations, she's nowhere near as versatile as she could be. When you cross-train, you now have a population of flex employees at your disposal who can be shuffled around to fill gaps when needed.

3. Establish Procedures & Processes

A restaurant will go down in flames without a good set of operational processes in place – it's only a matter of time.

For example, if you have a documented process for stocking the walk-in (which you should) it makes finding whatever is needed quicker and easier to do.

Read More: How to Create Kitchen Opening and Closing Checklists [Download]
If the power goes out, do you have an emergency procedure in place to handle the aftermath?

Operational processes and procedures prevent the need for snap judgment calls to be made; any and every member on staff will the know the right course of action to take no matter the situation.

4. Turn Down the Tunes

I know every restaurant is different – I do – but this is my philosophy on music in a restaurant kitchen: music is great for prep, breaking down, and cleaning up. I'm not a fan of music during service unless everyone can agree on a genre and volume.

The problem with adding music into a restaurant kitchen is that the kitchen is already loud enough on its own. There are so many moving parts at play, and adding in yet another level of noise can lead to costly errors, a distracted staff, and depleted inventory.

5. Create A Supportive Culture
Restaurants live and die by the culture they create and maintain for guests and employees.

Ask yourself:
Do employees feel safe?
Do they enjoy coming to work?
Do they enjoy working with each other?
Do they feel empowered to help with the menu and specials?
Do they respect each other?
If you answered yes to most of these questions, chances are you have a safe, supportive workplace culture where employees can thrive; this type of workplace culture minimizes stress for all employees.

Say one staff member gets hit with a high volume of tickets: They don't need to worry, knowing full well someone on staff will jump in and help; they also know if a fellow staff members gets in the weeds, they'll feel inclined to jump in and help out however they can.

When a restaurant kitchen lives the "every man for themselves" philosophy, they're serving up stress for dinner. No thanks.

Take A Deep Breath

What are your most effective tricks to de-stress at work? Do you meditate on your mid-shift break? Do you hide in the freezer for a second to "cool off?" Honestly, it works – don't knock it'til you've tried it.

By Chris Hill
February 24, 2018
Source: Pos.toasttab.com
---
---
Go-Wine Sharing and Promotion
Go-Wine's mission is to organize food and beverage information and make it universally accessible and beneficial. These are the benefits of sharing your article in Go-Wine.com
It Generates Free Traffic to your site.
Your Article Will Get Indexed Faster.
Your Google Rankings Will Rise. Google Rise Articles with Positive Participation & Contribution.
Your Article Will Reach New Customers and Audience. Go-Wine has a selected audience and visitors from over 120 countries.
You always receive credit - you will be cited accurately (Author, Website & Hyperlink).
The integrity of the Information is not compromised - you always will be linked to the most up to date version of your article.
Contact Us for more information.