How To Choose The Right E-commerce Channel For Your Brand
Posted: Feb 23, 2018
---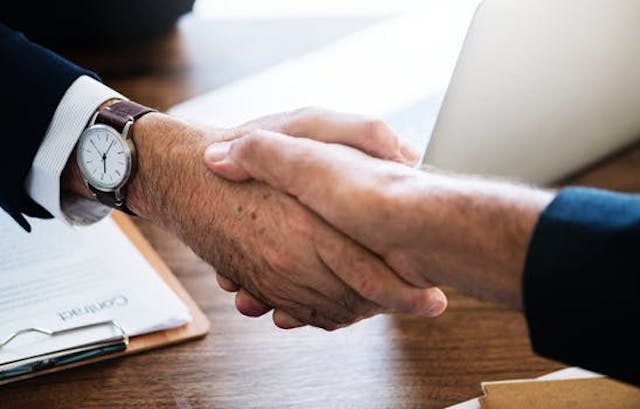 ---
Total online alcohol sales hit $1.7 billion in 2017 primarily through the four largest e-commerce outlets which are on-demand delivery, online grocery, direct-to-consumer and specialty retailers, according to Rabobank.


"If brand owners want to carve a space in the booming online segment, they must sort through the jumble of companies and identify the channels in which they can be most successful," per Rabobank.

(1) On-demand delivery (i.e. Drizly, Minibar, Saucey etc.) reached $103 million in 2017. The opportunity in this channel is more significant for wine and spirits than it is for beer, and particularly for small brands - at least for now. Unlimited virtual shelf space makes it possible for smaller brands to grab a bigger piece of the pie, but in the future, Rabobank sees larger brands leveraging promotional opportunities and search engine optimization. Diageo, for instance, holds a minority stake in Drizly and includes advertisements for Bulleit bourbon throughout the site.

"We feel that competitive pricing is the most important determinant of the channel's future growth," writes Rabobank beverage analyst Bourcard Nesin. And as the delivery services continue to expand, Rabobank predicts retailers will drive down prices which will in turn drive greater demand. Drizly has found that consumers were nearly 70% more likely to buy a product if there were multiple price offerings.

(2) Online grocery represents about 5% of online alcohol sales at $87 million in 2017, and Rabobank believes the importance of the channel will continue to grow. "We firmly believe it will develop into the most important driver of online alcohol sales," writes Rabobank, especially as grocers continue to beef up their e-commerce network.

Online grocery is a more important channel for beer and wine than it is for spirits, thanks largely to some state regulations that don't allow spirits sales in grocery. In fact, about 44% of wine sales are through large-format grocery stores.

(3) Rabobank estimates the DTC channel generated alcohol sales of about $410 million in 2017. The channel has also branched out beyond wine clubs and into other online marketplaces such as Naked Wines and Winc. For smaller brands "the value of this channel cannot be overstated," and while it may not be important for larger brands it is becoming "increasingly problematic" thanks to retailers that offer lower-priced wines that compete with the likes of Apothic, Cupcake, Ruffino etc.

The most important factors for DTC success are the size of the winery's email list and shipping fees as opposed to production capacity and bottle price, according to Rabobank. Moreover, online sales become more important when tourism takes a dip for some reason, such as the recent California wildfires.

(4) Online wine sales from speciality retailers hit $975 million in 2017. By "speciality retailers" we mean retailers with hard-to-find products that tend to ship in and out of state. Wine-Searcher is a tool that helps give these retailers a bigger presence. "Within such a marketplace, a retailer with competitive pricing who offers shipping across the country can quickly gain a national reputation."

One of the disadvantages to offering a product through specialty retailers is that brand owners have little control over the channel. Not to mention, some of these retailers may suffer as states continue to crack down on interstate shipments.

Regardless of which channel suppliers choose to focus on, an e-commerce plan is essential in 2018. "Each day a brand is not building contacts and specialized knowledge to operate online, it is ceding territory and sales to its more enlightened competitors," writes Bourcard.

Source: Wine & Spirits Daily
February 21, 2018
---
---
Go-Wine Sharing and Promotion
Go-Wine's mission is to organize food and beverage information and make it universally accessible and beneficial. These are the benefits of sharing your article in Go-Wine.com
It Generates Free Traffic to your site.
Your Article Will Get Indexed Faster.
Your Google Rankings Will Rise. Google Rise Articles with Positive Participation & Contribution.
Your Article Will Reach New Customers and Audience. Go-Wine has a selected audience and visitors from over 120 countries.
You always receive credit - you will be cited accurately (Author, Website & Hyperlink).
The integrity of the Information is not compromised - you always will be linked to the most up to date version of your article.
Contact Us for more information.