Academics Explain Terroir But Not Exactly The Way Wine Consumers Might Expect
Posted: Feb 06, 2018
---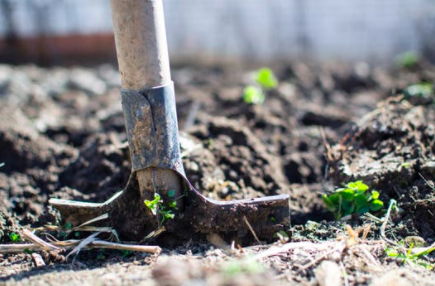 ---
It's the location. It's the climate. It's the local yeast population. It's ineffable. It's terroir.

Well, not according to Giulia Meloni and Johan Swinnen, LICOS Centre for Institutions and Economic Performance & Department of Economics University of Leuven and the Centre for European Policy Studies.

In a paper sponsored by the American Association of Wine Economists titled, "Trade and Terroir: the Political Economy of the World's First Geographical Indications," Meloni and Swinnen make an effort to show that rather than being indescribable or inexpressible beyond words, terroir may be a reflection of trade and politics .

Much of Meloni and Swinnen's abstract is an important history lesson that provides context often missing from heated debates concerning the definition of terroir.
Wine is the first product to instigate what the wine industry refers to as geographical indications (GI). According to the authors of this particular abstract, the GI concept dates to around the Middle Ages. Wine historians might beg to differ, since there's a great deal of historical evidence that ancient Sumerian, Syrian, Phoenician, Greek and Roman civilizations codified certain places as important vineyard locations—an early historical single vineyard designation from a hillside in Campania rocked the Roman world in 121 BC. But for the purpose of reporting on this paper, let's not quibble.

The abstract begins with this quote from Professor Tim Josling of Stanford University, "The War on Terroir," 2006: "terroir, the concept of an essential link between location of production and a specific quality attribute, is emerging as a contentious issue in trade negotiations and disputes."

Meloni and Swinnen state that the subject of terroir has been made more complex by linking quality attributes to a geographic indicator because it "can have both equity and efficiency effects—as standards in general." That doesn't sound at all like the terroir arguments in which wine people engage.

The paper's authors boldly state that, "trade is a key reason why GIs have been introduced historically." They illustrate their contention by recounting wine's GI history in Portugal, Italy and France—and they make a good case.

In brief, the wine trade between Portugal and England developed mainly from historical antagonisms between England and France. At war with France and seeking a new source for wine in the seventeenth century, England deepened its relationship with Portugal. Before then, the English considered Portuguese wine expensive and of lesser quality.

When tariffs came down in 1703, the move opened a door. Portuguese wine traveled to England regularly for the next fifty years, but by mid century something had to be done about quality and wine fraud. In 1756, the Marquis of Pombal created one of the earliest modern viticultural geographic delineations and regulations. The rules permitted port production in a specified Douro delimited region. Pombal's action was simultaneously a political and self-interested move; he was in charge, and he owned vineyards in the newly delineated Douro. In addition, Pombal's buddies in Douro's nobility had lobbied for the regulations to protect their interests.

Thus, from trade with England and from political influence came wine regulations spelling out what could be produced where, and how it had to be produced.

Meloni and Swinnen write: "In 1793, the original Douro delimitation was extended as long as "experience and public utility prove to be useful" and was to be canceled as soon as it "appear to be detrimental to the trade (...) of the said wines."

According to the paper's authors, the same pattern of setting viticultural and winemaking regulations took place in Chianti, Burgundy and Champagne, each in the name of trade and each to satisfy a class of politically connected owners. For instance, a decade after the start of the same British-French war that helped Portuguese wine exports, the Grand Duke of Tuscany, Cosimo III de' Medici removed a ban on exporting Tuscan wine. Meloni and Swinnen report that in short order, "Italian wine exports to Britain increased from 0.2 percent to 8 percent of the total imported wines in Britain. As it had been in the Douro, Florentine aristocrats were powerful wine merchants with political clout. Cosimo III de' Medici's Chianti delineation served their purpose well.

The next time you find yourself arguing over the definition of terroir, let your opponent wax philosophical over climate, soil, local yeast populations or whatever else supposedly influences the quality and taste of wine. You can feel secure taking the position that, like so much else in a capitalist world, the concept of terroir began as a form of marketing; then, you had better duck.

By Thomas Pellechia
February 5, 2018
Source: Forbes.com


---
---
Go-Wine Sharing and Promotion
Go-Wine's mission is to organize food and beverage information and make it universally accessible and beneficial. These are the benefits of sharing your article in Go-Wine.com
It Generates Free Traffic to your site.
Your Article Will Get Indexed Faster.
Your Google Rankings Will Rise. Google Rise Articles with Positive Participation & Contribution.
Your Article Will Reach New Customers and Audience. Go-Wine has a selected audience and visitors from over 120 countries.
You always receive credit - you will be cited accurately (Author, Website & Hyperlink).
The integrity of the Information is not compromised - you always will be linked to the most up to date version of your article.
Contact Us for more information.