Four People Shaping The Future Of Food
Posted: Jan 27, 2018
---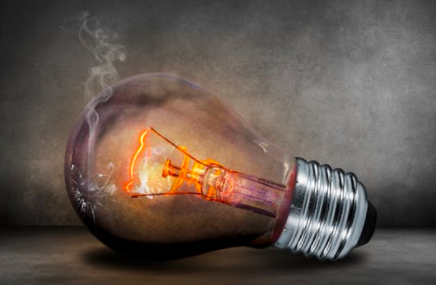 ---
SAN FRANCISCO: A number of concepts presented at the Winter Fancy Food Show challenge today's notions about foo: how it's made, how it's purchased and how it's eaten. The Specialty Food Association, which owns and produces the Fancy Food Shows, featured future-focused programming and leading-edge innovation from organizations and universities tackling issues such as food waste and sustainability.

Our heritage and legacy at the Specialty Food Association is about shaping the future of food," said Phil Kafarakis, president of the Specialty Food Association, during a Jan. 23 presentation at the Winter Fancy Food Show.

Mr. Kafarakis hosted a panel discussion featuring four entrepreneurs who have created new platforms in retail, food service, product development and distribution.
Phil Kafarakis, president of the Specialty Food Association

"We've been hearing from these very clever people — different channels, different products, but it seems it's the same kind of passion," Mr. Kafarakis told specialty food manufacturers and retailers attending the presentation. "There's always someone trying to fill their own personal need, which is why we are calling you the 'food innovation nation.' Because someone had a problem and took it upon himself to solve it for himself and for other people like them."


Ethan Brown, founder and chief executive officer of Beyond Meat

The plant protein pioneer
Ethan Brown founded Beyond Meat nine years ago on the transformative idea that "you don't need an animal to produce a piece of meat," he said. Soy burgers and similar alternatives had existed for decades, but Mr. Brown wanted to produce a plant-based patty that looked, cooked and tasted like beef.
"The basic idea is everything is available to us outside of the animal and we can use science and technology to build meat perfectly from plants," Mr. Brown said.
Nearly a decade later, his company's flagship Beyond Burger is sold in 25,000 stores and restaurants around the country. The company also offers plant-based Beyond Sausage links, Beyond Chicken strips and Beyond Beef crumbles.
"If you can take a step away from saying it has to come from a chicken, cow or pig and instead transition your thinking to, 'What is meat?'... Meat is pretty simple, actually," he said. "Essentially, it's amino acids, it's lipids, it's trace minerals, and it's water. It's really those four things and a very small amount of carbohydrates. The blueprint of meat is no mystery to us."
TGI Fridays recently began carrying the Beyond Burger in more than 450 restaurants.
Without the use of genetically modified or artificial ingredients, Beyond Meat is made with "very common ingredients that we are structuring differently," Mr. Brown said. "It has to come from things the average shopper can understand."
In grocery stores, Beyond Meat products are merchandised in the meat case because, Mr. Brown said, "I wanted people to think about this as meat and not a meat alternative."
Beyond Meat has attracted some high-profile investors, including former McDonald's chief executive officer Don Thompson, Microsoft co-founder Bill Gates, actor Leonardo DiCaprio and Tyson Foods, Inc. Earlier this year, casual dining chain TGI Fridays added the Beyond Burger to the menu at its more than 450 restaurants nationwide, just a couple months after testing the product in several locations.
"That's enormously encouraging to me," Mr. Brown said. "We are unlocking a latent desire within the human mind to continue to consume meat but do so in a way we all feel better about. It's better for the earth, it's better for your body, and it's obviously better for animals."


Shannon Allen, creator of Grown
The fast-food renovator
Everyone told her the idea was impossible.
"If this is possible, someone a lot smarter than you with access to a lot more money ... would have done this before," a friend told Shannon Allen, who nine years ago set out to create a 100% certified organic fast-food restaurant.
Today, her organic restaurant concept, Grown, operates six locations in such settings as a university bookstore, a football stadium and a Walmart store. The menu features a broad assortment of nutrient-dense and allergen-friendly foods as grilled wild-caught salmon, cold-pressed juices and roasted garlic Brussel sprouts.
The premise is "real food, cooked slow, for fast people." Ms. Allen created Grown to fulfill a personal need to feed her children healthier options on the go. Inspiration struck one desperate evening as she sought quick, nutritious food for her diabetic son, whose blood sugar was dangerously low.
"I started driving frantically through drive-thrus, looking for real food for my baby," Ms. Allen recalled. "I didn't want to give him a snack or anything processed. I wanted to give him dinner.
"What I realized in that moment is if you're at a drive-thru window, that just doesn't exist. You can't get a whole free-range organic rotisserie chicken with two sides. You can't get a freshly spun salad with all organic ingredients, or an acai bowl or a fresh-made smoothie without syrup.
"You can get soda. You can get french fries. You can get a taco with meat that has 98 ingredients and the first ingredient isn't even meat. But you can't get real food."
Grown serves 100% certified organic food in six restaurants.
In 2016, she opened her flagship location in Miami, serving breakfast, lunch and dinner with no microwaves or fryers and all organic ingredients.
"People ask, 'What is Grown?' and I always say, 'Imagine if Starbucks and Whole Foods had a baby,'" Ms. Allen said.
"I believe Grown belongs in airports, hospital lobbies, busy stretches of highway, college campuses and sports arenas," she said. "Just because we're busy does not mean we have to compromise."


Pradeep Elankumaran, co-founder and c.e.o. of Farmstead
The modern-day milkman
Pradeep Elankumaran wanted an easier way to buy a lot of fresh milk for his two-year-old daughter without having to set foot in a supermarket several times a week.
"I'm an engineer; I don't like doing the same things over and over," he said. "My daughter only drinks whole milk … and I kept trying to automate this process with any service that would let me do this, and nothing really worked."
He and a friend tapped the minds of the Mountain View, Calif., community by posting on Nextdoor, a social networking service for neighborhoods, asking "if anyone was interested in a milk, eggs, yogurt and bread delivery service," Mr. Elankumaran said.
"And in two days," he said, "200 people said yes."
Mr. Elankumaran is the co-founder and c.e.o. of Farmstead, an artificial intelligence-powered digital micro-grocer currently serving Mountain View, San Mateo, San Jose, Woodside and Redwood City, Calif.
Thousands of residents in the Bay Area use Farmstead to buy fresh groceries.
"We curate just the stuff that's best in every category — 1,000 s.k.u.s, not 40,000 s.k.u.s like your traditional supermarket," Mr. Elankumaran said. "Your avocados will be flawless. You have to use an app to order. And we have our own delivery drivers, and we bring it to your doorstep in under 60 minutes."
When Farmstead added fruits and vegetables to the mix, the company developed technology to reduce food waste from spoilage.
"We discovered very rapidly that in order to figure this out we had to write code that is very advanced compared to what came before," he said. "We have an A.I.-powered system that helps us reduce waste very aggressively... Traditional supermarkets don't have the data to solve this problem.
"Our A.I. system tells us every week what to buy and how much to buy … which immediately cuts off food waste at the source because if you don't have too much of it in stock you don't waste too much."
Farmstead serves thousands of consumers in the Bay Area and is "growing very aggressively," Mr. Elankumaran said.
"There's a common misconception that … no one can innovate in grocery because everything that needs to be innovated has already been done," he said. "Grocery is actually a blue ocean space — but only online grocery."


Rusty Schwartz, founder of KitchenTown
The mayor of KitchenTown
Pea protein cookies. Candied bacon caramel corn. Authentic ramen meal kits.
These are among the food concepts cooked up in KitchenTown, a fully licensed production facility and start-up incubator in San Mateo, Calif.
"In 2014, I saw all of these food start-ups coming up with amazing ideas and passionate founders and there was no real place to scale these companies up and they would face huge hurdles," said Rusty Schwartz, founder of KitchenTown. "We built KitchenTown as what we call a scale-up facility, where people can come in to a facility that's properly equipped and scale up a concept and find connections and the technical expertise, stay there for a year or two years to scale up to $1 million or $2 million size ... and they get too big and we kick them out."
Unlike other shared kitchens and commissaries around the country, KitchenTown offers the equipment and infrastructure for early-stage businesses seeking to expand, Mr. Schwartz said.
"There are forklifts and pallets of ingredients coming in, and there are pallets of finished goods going out," he said. "So people have that opportunity to really scale it up...
"Overlaid on top of that is the education piece. People who are there need more than just a facility. They need connections. They need to understand how to build a team. They need to understand how to get their technical expertise that's required."
KitchenTown offers the equipment and infrastructure for early-stage businesses seeking to expand.
Through the project, Mr. Schwartz said he also is helping large, established companies learn from and connect with young brands to foster innovation.
"The big companies are experiencing negative growth; they can't innovate very well because they just aren't built that way, and then you have all of these companies that are nimble and creative and excited and passionate and are willing to take risks that these big companies just can't because they're not set up to do that," he said. "They're figuring this out and are coming around in droves and they're trying to figure out, 'How can we act more like a start-up? How can we work with these start-ups?'
"It forces us to be innovative ourselves in how to build systems and programs where that can happen. We're just in the very early stages of that, but it's a very promising space. We're able to do a certain amount of matchmaking, if you will, with companies that are working in particular categories with start-ups that are working in those same categories, and the start-ups need the technical expertise that the big companies have, and the big companies need the innovation that the small companies have."

By Monica Watrous
January 26, 2018
Source and images: Foodbusinessnews.netm
---
---
Go-Wine Sharing and Promotion
Go-Wine's mission is to organize food and beverage information and make it universally accessible and beneficial. These are the benefits of sharing your article in Go-Wine.com
It Generates Free Traffic to your site.
Your Article Will Get Indexed Faster.
Your Google Rankings Will Rise. Google Rise Articles with Positive Participation & Contribution.
Your Article Will Reach New Customers and Audience. Go-Wine has a selected audience and visitors from over 120 countries.
You always receive credit - you will be cited accurately (Author, Website & Hyperlink).
The integrity of the Information is not compromised - you always will be linked to the most up to date version of your article.
Contact Us for more information.